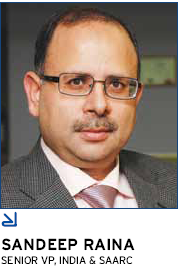 Company name
Cisco India Pvt Ltd

Management team
Naresh Wadhwa, Pramodh Menon, Janesh Moorjani, Sanjay Rohatgi and Sandeep Raina

Head office
New Delhi

Major Regional Offices
Bangalore, Mumbai

Contact person for Clarification
Vishak Gopinath, Head – Public Relations, Cisco India & SAARC, Phone: +91 80 4159 3119, email: vigopina@cisco.com

Website
http://www.cisco.com/in
Company Profile
Cisco is the worldwide leader in networking that transforms how people connect, communicate and collaborate. At Cisco customers come first and an  integral part of our DNA is creating longlasting customer partnerships and  working with them to identify their needs and provide solutions that support  their success.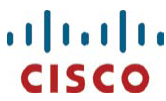 Cisco engineers have been leaders in the development of Internet  Protocol (IP)-based networking technologies since the company's  inception in 1984. This tradition of innovation continues with industry-leading  products in the core areas of routing and switching, as well as advanced  technologies in areas such as Unified Communications, Network Security,  Video, Virtualisation and Cloud Computing.
John T. Chambers is the Chairman  and Chief Executive Officer of the $43 billion company which has over 70,000  employees globally. Cisco India commenced operations in 1995 and has a workforce of 7400+. Cisco India has sales and marketing operations spread  across key cities in the country. The Cisco Global Development Center in  Bangalore is the largest outside of the US.
Products and Services
The Cisco PCI  Solution for Government to simplify the PCI compliance process. Cisco also  provides mobile unified communication solutions, which help to create a  remote and connected workforce.
Telepresence solutions are another product  from the house of Cisco to facilitate real-time, faceto- face interactions between  people in the government domain using advanced visual, audio, and collaboration technologies over the converged network. Cisco Telework  solutions enable government agencies and their employees to ensure  continuity of operations.
Cisco is currently working with HCL to enable 'HCL's  SAFE STATE', an indigenous security framework, is architecture to better  address national safety and security. Cisco's The Cisco 18000 Space Router in  the Internet Routing In Space (IRIS) enables the convergence of satellite  communications and existing information technology infrastructure.
Cisco's  defense and intelligence solutions help unite legacy systems, improve agility,  build virtual presence and meet other military requirements. IP networking  helps to converge voice, video, and data applications into unified  communications and enables disparate defense communities to connect and  collaborate efficiently
Cisco's Internet Routing In Space (IRIS) enables the  convergence of satellite communications and existing information technology  infrastructure. The Cisco 18000 Space Router, is a new class of networking  product designed to operate on a satellite in orbit and eliminates the need to send data to and from an extra ground station, which can be expensive and  time-consuming.
Achievements And USP
• Cisco's unified communications solutions deployed by Indian Air Force across 65 locations for 65,000 users
• Cisco has also signed an MOU with the Gujarat International Finance Tech-City Company Limited (GIFTCL) and Infrastructure Leasing and Financial Services Limited (IL&FS) for the Gujarat International Finance Tech-City (GIFT) project
• Cisco has signed a memorandum of understanding (MoU) with CSC e-Governance Services India Ltd. to catalyze and accelerate the delivery of various education and healthcare services to rural India and promote social inclusion through the CSC framework
• Cisco, along with British Telecom, has joined hands with OneWorld International Foundation to launch the Lifelines Service to provide rural farming communities with vital e-content on various agriculture and agro-business related issues