Use of mobile technology and ICT for information dissemination and knowledge sharing is on the rise owing to the growing popularity of mobile phones and their ability to reach masses like no other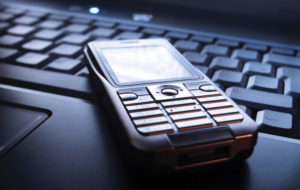 About the Project

m-Governance can usher in approach to deliver Governance services at the doorstep of the citizens. In the context of urban local bodies, the use of advanced tools such as the ICT and Mobile Technology for information sharing enables the service providers to incrementally add services quite easily. The wide spread usage of mobile technology and easy to understand text messages has enabled us to lower the barriers to acceptance of these services. The m-Governance in urban local bodies is replicable and captures the required skill levels through the technology to deliver quick and quality services at the doorsteps of the citizens by minimizing the transaction costs.
Innovation Factor

A fully automatic service retrieves data from centralized live server

Fully integrated system involves Back office and Citizen Centric Services

Covers almost all the municipal corporation services

Efficient Approach in the e-Governance of different services 

Standardization of multiple services on a single point access

Transparency in work is increased to utmost level and so is reliability of the administration

Queuing for seeking information is eliminated

Officers are encouraged to improve efficiency through pro citizen approach
Achievements

Presently as soon as birth or death registration is entered in database of RMC, SMS is sent to the

Relative of registrant along with unique id

Regular Vaccination Alerts to the parents whose child age is between 7 days and 16 years based on National Immunization Programme. 

Citizens can know their municipal dues by just sending SMS to RMC

Grievance redressal has become more efficient and interactive by m-Governance. 

RMC has started payment reminder service for the municipal dues. 

RMC is providing number of alert services, which has brought transparency in the overall administration.
m-Governance at RMC is Convenient Communication Point for Time Bound Service Delivery powered by pre-defined process-cycles and Back-office Computerization. To meet the Expectation of Citizens the process of m-Governance is acting as a major tool for immediate and transparent service. RMC has started different m-Governance services, to provide efficient, timely information to Citizens of Rajkot.
The main feature of m-Governance project at RMC is
Truly online operations, not a single batch mode operation
Effective back office integration of all citizen centric services

Centralized Server Architecture

m-Governance is backed by successful and effective implementation of e-Governance
Need for the Project

Initially the main objective of the project was to reduce the delay to get property tax and water charges related information. RMC has thought of applying ICT and mobile technology both to resolve the problem.
Necessity is the mother of innovation. Earlier people used to stay in queue for 1-2 hours to get the property tax details and then they have to stand in another queue for payment of property tax. To pay municipal dues was in that way the toughest job for any citizen. This also resulted in low recovery of property tax. 18 percent interest is charged on pending dues of property tax/water charges by the municipal corporation and hence every day the total due is different. With implementation of m-Governance this problem is answered effectively.
Follow and connect with us on Facebook, Twitter, LinkedIn, Elets video