State Data Centre Launched in Bengaluru
A Rs 57-crore data centre designed to meet requirements of Karnataka government for the next decade was set up recently. The centre will offer latest technologies including virtualisation and provide the servers on demand to various department of the government to facilitate e-Initiatives. The centre will host e-Governance initiatives such as Unique ID, Registration Department, Transport Department, Municipal Administration, e-Procurement.
The data centre is being maintained by Tata Consultancy Services (TCS).The 4,000 sq ft data centre is the biggest in the country for implementing e-governance. Offices of all departments would be connected with the data centre within the next two years. At present, about 3,000 offices have been connected to the data centre.

About Rs 4,000 crore had been allocated for implementation of e-governance and other administration reforms and initiatives in the state for the current financial year.
UID
Get Paid for Your Unique ID, Enrol and Earn Rs 100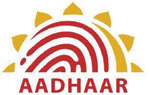 To accelerate the enrolment process in the Aadhaar project of UIDAI, the Karnataka government will shell out Rs 100 to every poor pensioner and job-seeker under the Mahatma Gandhi National Rural Employment Guarantee Scheme.
The government will directly transfer Rs 100 into the bank accounts of beneficiaries of social security schemes — pensioners, physically disabled and widows — and those of rural employment guarantee scheme who are below poverty line after they produce relevant documents as proof at the time of enrolement.
Employment
i-Code Cards for Better employment in Bihar
The Department of Posts (DoP) has launched i-Code cards in Bihar to help the  unemployed find better job avenues. It is an initiative that would work as an e-Employment exchange and bridge the gap between the employee and the employers.
The candidates would have to bear onetime cost of Rs 300 to procure the  i-Code cards through the post offices. Under the scheme, the candidates would be enrolled at the website www.icodecity.com. The system developed by i-Code  management system private limited would create profile of all enrolling  members on line and allot each of them a unique i-Code number along with  password. The candidates can update their details. The same data would be  made available to companies absolutely free.
Connectivity
MCD to Use Technology to Check on its education system
In a move aimed at bringing more transparency in its schools and keeping a tab  on teachers' working, MCD would introduce e-Governance from July this year.
Chairman of the MCD Education Committee Mahinder Nagpal said, "The move  will help in making teachers of MCD schools more responsible." He said with  introduction of the new system, all MCD schools will be linked to headquarters of education department and its zonal offices through Internet.
This will help officials of education department to directly monitor the  activities in MCD schools, he said.
Initially, the system would be launched in 190 MCD schools in Shahdara  (North) zone and subsequently in other zones.
"e-Governance will not only lead  to transparency in the functioning of teachers in MCD schools, but also  make them more responsible towards imparting quality education," he added.
Biometrics
Biometrics enrolment Begun in Ukhrul, Manipur
For the first time in the census population a new Biometric enrolment was officially launched under National Population Register (NPR) . During the  function organised, the Biometric Enrolement was inaugurated by the Deputy  Commissioner/ Principal Census Officer Ukhrul, N Ashok Kumar IAS. The  exercise would entail photograph, iris-imaging and finger printing for every  person above the age of five years for the purpose of entry in National  Population Register (NPR) and Unique Identity Cards would be issued which  will be the conclusive and universally acceptable identity and residence proof quality education," he added.
Ration cards to be Succeeded by Smart cards in Haryana
In another important development in public distribution system (pds), ration  cards are going to be replaced by smart cards in Haryana. this is in a bid to increase transparency in pds and Haryana will become the first state in the  country to have this kind of facility for the citizens. initially, it would be started  in four blocks of ambala, sonipat, sirsa and gharaunda on pilot basis. the work  to prepare smart cards will begin from may 27.
A Haryana government official informed that unique identification card (uic) of the people in all age groups would also be prepared along with smart cards and  the smart cards would eventually be linked with uic.
Committees at district and   village level would be formed to monitor the  process of preparing uic adding that smart card making camps would be  organised in schools at village level and nambardars and sarpanches of the villages would be roped in this process. proper publicity would be made by visiting door-to-door in villages on the prescribed time and date so that no  family could remain uncovered.