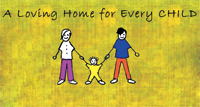 By Pragya Gupta,
eGov Bureau
eSERVICE NAME:
CARINGS- an e-Governance Initiative on Adoption
INITIATIVE OF:
CARA (Central Adoption Resource Authority), Ministry of Women & Child Development Government of India
KEY PROBLEMS AND CHALLENGES:
Complex procedure, low rate of adoption, unclear guideline, monitoring adoption, children, increasing accountability, maintaining national database to enable effective policy making and research
Karishma, a girl born on dirty roadside saved by a women vendor Fredrick from pouncing dogs and took the baby under her care.  Later, her mother died, asking Fredrick to care for baby. But legally caring for a baby is not easy in our country and involves trouble. When police came to remove mother's body, officers took Karishma to a foster home. Though Fredrick did not want to give up caring but being single, she was apprehensive as she might not get custody. So, she convinced her brother and sister-in-law to adopt Karishma. But, she complains, the orphanage authorities on being uncooperative.
It was just one case came into highlight but in our country every day many women give birth to infants and died leaving child alone. There are many parents who look out for child adoption but due to complex legal process and lack of information available, children remain orphan.
Child Adoption has always been a complex procedure in India therefore to resolve those complexities associated with child adoption, Central Adoption of Resource Authority (CARA), Ministry of Women and child Development Government of India is now utilizing web interface to make the process speedy and transparent. CARA, an autonomous body under the Ministry of Women and Child Development is mandated to facilitate the adoption of Indian children, maintain database of adoptable children, create awareness on adoption, monitor and regulate in country and inter country adoption.
Web interface has brought transparency to many of government-citizen interface related works. It made work speedy and brought transparency to it and received really good response at least from the urban areas where the world is on web. Taking step towards this side Krishna Tirath, Minister of State (Independent Charge), Ministry of Women and Child Development launched Child Adoption Resource Information and Guidance System (CARINGS). CARINGS is a web based management information system, Government's dynamic e-Governance response for a benign, benevolent, transparent and friendly adoption process.
CARINGS offers a more child centric approach based on the principles of care, convenience and comfort for the child, parents and agencies. Presently adoptions in India are not commensurate with the number of children in need of care and protection. As per information available the adoptions have shown an upward trend in 2010 with the figures raising to 6286 in comparison to 2518 in 2009.
CARINGS is an online platform, building bridges and creating links, through a robust web-based management system. Developed by Central Adoption Resource Authority (CARA) with the support of NIC, CARINGS facilitates expeditious and smooth adoption, ensures transparency in the adoption process, increases accon, Child Welfare Committee says on CARINGS initiative, "There were problem of transparency. There are thousands of parents want to adopt children but lack of information and formalities created problems for them. Though the web interface will not simplify legal formalities as they are there to ensure child protection care and avoid trafficking. But the web interface will simplify and streamline the process of adoption."
He further added, "So far things were only in registers with adoption agencies but now it will be centrally registered in a database.  It will help in vanishing malpractices by some adoption like illegal money, variety of excuses, favour to those paying more." Accountability of implementing agencies, creates a network of stakeholders towards improved synergy and maintains a National Database to enable effective policy making and research. It will also be helpful in child protection and child care. Thru Web tracking system child trafficking can be controlled and lost and found can be tracked. CARINGS will provide comprehensive online information on adoptable children and prospective adoptive parents and is a repository of information on adoption agencies. The system will also enable the Government to monitor the adoption and post adoption process, thereby ensuring transparency and early rehabilitation of the child.