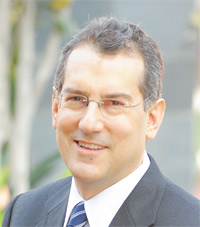 Peter Gartenberg
Managing Director, SAP Indian Subcontinent
Achievements
SAP for Public Sector helps more than 1,250 public sector organisations in 70 countries

SAP is Most-Mentioned 'Top-of-Mind' ERP Vendor as per Gartner

SAP India honored the 'MostTrustedCompany' at theVar India Infotech Forum2010

Ranked an impressive No. 15 in the Dataquest Top 20 2009

Currently SAP has a direct presence in eight Indian cities, Sri Lanka and Bangladesh

SME customer figure in India currently stands at 3380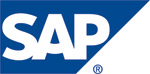 SAP is the world's leading provider of business software, offering applications and services that enable companies of all sizes and in more than 25 industries to become best-run businesses. With more than 102,500 customers in over 120 countries, the company is listed on several exchanges, including the Frankfurt stock exchange and NYSE, under the symbol 'SAP.'
As the world's leading provider of business software, SAP delivers products and services that help accelerate business innovation for its customers. SAP believes that doing so will unleash growth and create significant new value – for its customers, SAP, and ultimately, entire industries and the economy at large. SAP 's vision is for companies of all sizes to become best-run businesses. SAP invests about 14% of its revenues on R&D, always looking for improvements and a world class solution.
Product and Services
Focus in Public Sector: SAP provides governments and organisations with the ability to optimise operational, political and social return on investment, while increasing efficiencies and improving service to taxpayers and constituents.
SAP for Public Sector is a comprehensive set of software, technologies, and services tailored to help government, education and defense organisations transform and improve operations. SAP for Public Sector helps public service organisations respond quickly to changing regulations, manage internal and customer relationships and optimise resources. By bridging organisational boundaries to support information sharing and streamline processes, it increases productivity to enhance service to constituents and customers while slashing costs.
For central/federal, provincial/regional/state, or local governments, SAP for Public Sector provides innovative solutions that improve services – while lowering costs.
SAP portfolio enables public organisations to connect silos of information and integrate processes across government departments, government levels, and borders with support for:
• Human capital management
• Government procurement
• Public sector accounting
• Social services and social security
• Government programmes
• Tax and revenue management
• Public security
• Organisation management and support
Some of SAP's key areas of government projects in India include: Public Security Center, Investigative Management, Business intelligence for public security agencies and e-Governance. In India, some of its referencable public sector customers are Maharashtra State Power Generation Co. Ltd., Himachal Pradesh State Electricity Board Ltd , Municipal Corporation of Greater Mumbai (MCGM), Steel Authority of India Limited (SAIL), HLL Lifecare, Garden Reach Shipbuilders and Engineers (GRSE), Bharat Earth Movers Ltd. to name a few.
SAP Partner Ecosystem
SAP's vast network of partners creates the ideal environment for its clients' growth. Built on a strong foundation of mutual support and collaboration, the Partner Ecosystem provides unparallel value for customers' every need.
• Ecosystem of over 200 partners across solutions/verticals/geographies.
• Six Global Service Partners from India – Wipro, TCS, HCL, Infosys, Satyam and Larsen & Toubro.
• Combined SDN and BPX Members in India – 1,05,363.
Follow and connect with us on Facebook, Twitter, LinkedIn, Elets video