---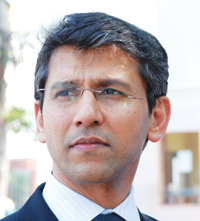 Jayant Rastogi
Country Head and Area Sales Director – Motorola EMS
Achievements
Currently hold more than 2/3 market share

Largest install base of Rugged Mobile Computers in India

Largest install base of Barcode scanners in India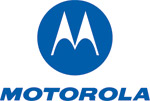 Motorola has been at the forefront of communication inventions and innovations for more than 80 years. We have achieved extraordinary accomplishments along the way — such as making the equipment that carried the first words from the moon and leading the cellular communication revolution with the development of the world's first handheld cellular phone. More recently, Motorola has taken leadership positions in solutions for public safety, enterprises, mobile computing, 4G broadband and high-definition video. Today, Motorola's portfolio of technologies, solutions and services includes wireless handsets, wireless accessories, digital entertainment devices, wireless access systems, voice and data communications systems, and enterprise mobility products. The company operates in numerous countries around the globe, tapping the creativity of diverse cultures and individuals.
With the rapid convergence of fixed and mobile broadband Internet and the growing demand for nextgeneration mobile communication solutions, Motorola's mission is to lead the next wave of innovative products that meets the expanding needs of its customers around the world. The trends toward media mobility, ubiquitous connectivity and wireless flexibility, coupled with mobile lifestyles and business, continue to expand. Motorola has a rich history and its future is dynamic. The spirit of invention is what drives Motorola.
Product and Services
Advance Data Caputre – ADC – Barcode Scanning Solutions
Motorola provides the industry's most robust and innovative line-up of Symbol scanner products — from front-end POS scanners to next-generation industrial scanners. Combining all-around best-inclass performance — and outstanding customer productivity — Motorola is the scanner value leader. Available for a wide variety of data capture applications, Motorola's Symbol scanners provide the highest level of ergonomic excellence and increased productivity for its customers.
Portable hand held computers/EDAs
Motorola suggests that when it comes to selecting mobile computers to mobilise your enterprise applications, choose from the family of devices that keeps many of the world's largest retailers, manufacturers, transportation and logistics companies, field sales and service functions, and healthcare providers up and running every day. Regardless of any organisations' requirements, application or environment, there is a Motorola mobile computer designed to cost-effectively meet their needs.
RFID solutions
When one chooses Motorola for one's RFID solution, one chooses the peace of mind that comes with over thirty years of industry leadership. Every day, companies of all sizes and across all industries count on Motorola mobility solutions that incorporate wireless networking, RFID, bar code scanning, imaging and more to streamline business processes and maximise the value of business data.
Motorola established its RFID leadership through active deployments — working with global, industry-leading companies on some of the largest RFID implementations. The company's history showcases a long list of RFID firsts — including the first commercially available EPC RFID handheld reader, EPC RFID portal system and EPC RFID mobile reader. No matter what RFID solution one requires , Motorola's complete RFID portfolio will meet one's needs with:
• The broadest portfolio of RFID readers in the industry with two classes of readers — business and industrial — to meet the needs of virtually any type of environment; and three types of readers for virtually any RFID application — fixed, handheld and mobile.
• A broad ecosystem of partners that provide customers with the right application to maximise the business benefit of Motorola's RFID solutions. Regardless of which Motorola products one needs in one's RFID solution, one can count on proven and tested Motorola products.
Follow and connect with us on Facebook, Twitter, LinkedIn, Elets video