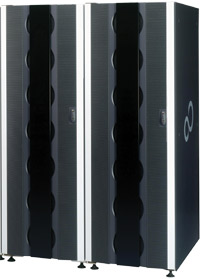 Govt spend in India is still low in areas such as storage, so there is a sizable potential for uptake
By Pratap Vikram Singh
With the trend of digital lifestyles growing and enterprise data volumes swelling, the prospects for the storage market are undoubtedly positive. It is estimated that the total storage market, including hardware, software and services, would generate $90 billion in revenues by 2011, with the open storage market being about $10.6 billion globally.
In 2009, organisations had mostly restrained themselves from adding new IT infrastructure. Currently, they are positively planning to meet their IT requirements, signalling a surge in demand. According to Gartner, the overall market in India will grow at CAGR 15 percent by 2014. Recuperating from the economic downturn, organisations will be looking at deploying fresh IT infrastructure.
In many countries, the government constitutes a major segment of the storage market. In China, the government segment is around 28 percent of the storage market, while in Australia it is even higher at 30 percent. However, till recently, it was not so in India. According to Aman Munglani, Principal Research Analyst at Gartner, "With the National e-Governance Plan (NeGP) in place, the government is in the process of setting up new IT infrastructure, which will create more demand for storage. As of now, the government accounts for 15-17 percent of the storage market revenue."
---
In China, government vertical is around 28 percent of the storage market, while in Australia it is even higher at 30 percent
---
Servers get past de-growth

After suffering a shrinkage in revenue to the tune of -26 percent in 2008 and 2009, the server market showed signs of recovery and in the second quarter of 2010 it registered an increase of 14.3 percent in revenue. According to Gartner,  the worldwide server shipments grew 27.1 percent year-on-year in the second quarter. Geographically, all regions signalled improving market conditions.
Among vendors, Hewlett-Packard had the lead, with 32 percent share of worldwide server revenue in the second quarter of 2010. Besides, Dell and Fujitsu also registered increase in revenue in the quarter.
Currently, x86-based server hardware is driving the market. Blade servers had the strongest growth of any form factor, with an increase of 17.8 percent in units and 32.8 percent in revenue for the first quarter. Blade servers are having a strong growth, with an increase of 17.8 percent in units and 32.8 percent in vendor revenue for the first quarter.
In the Asia-Pacific region, according to Gartner estimates, a total of 371,060 servers were shipped, which is a 27.3 percent increase from the same quarter in 2009. Vendor revenue was up 8.8 percent over the same period, to total US $1.76 billion. The economic recovery in the region continued during the first quarter and firmed up business confidence across different segments, including small and medium businesses.
Server revenue recorded year-on-year growth across five sub-regions in Asia-Pacific, with Australia and New Zealand (ANZ) and Asean leading the pack with increases of 36.4 and 17.6 percents respectively during the quarter. In Greater China and India, despite strong consumption of x86 servers, revenue growth was somewhat low at 4.3 and 4.2 percent, respectively. This was primarily due to a lack of contribution from higher-end servers in non-x86 platforms (mainframe and RISC/IA-64) in this quarter. The Korean server market finally saw the return of positive growth, with market revenue up 7.8 percent over the same period in 2009, thanks to a continuous improvement in market confidence that encouraged IT spending.
Gartner points that server consolidation and virtualisation still played important roles as growth drivers in mature markets like Singapore, Taiwan, Hong Kong and Australia, driving faster adoption of new processors on richer configured servers. Demand came generally from a mix of financial and public sectors in those markets.
The x86 servers remained a predominant platform that fostered market growth in this quarter. The product mix in this segment continued to move towards higher-end platforms, which resulted in faster revenue growth of 37.9 percent while shipment was up 30 percent. The four-socket x86 servers noted an increase in unit share to 6.2 percent from 5.6 percent in the previous quarter. This was in addition to the two-way servers that remained high in demand and accounted for 73.5 percent of total server shipment currently.
Blade servers, including x86 blades and RISC/IA-64 blades, grew consistently to be the fastest growing server segment, compared to other form factors, with a 47.9 percent year-over-year shipment growth in the first quarter of 2010. All major vendors benefit from this trend, led by HP and IBM with shipment shares of 47.9 and 28.8 percents, respectively, while Dell managed to almost double its blade shipment over the previous year.
As per Manufacturers' Association for Information Technology (MAIT), during the fiscal 2009-10, server sales in India registered a decline of 15 percent over the previous fiscal. This decline was largely on account of poor sales during the first-half of the fiscal. During the second-half however, sales had recovered and registered a growth of 14 percent over the same period of the last fiscal.
Virtualisation has a case in government

Virtualisation provides dynamic provisioning and support for disaster recovery, apart from server consolidation. Moreover, it's on way to becoming a regular feature of the overall IT deployment over the next few years, say analysts.
A study on the pace of shift to server virtualisation reveals that 18 percent of server workloads this year run on virtualised servers and this will grow to 28 percent next year and to almost 50 percent by 2012. There are about 5.8 million virtual machines (VM) believed to be in use today. In the government sector in India, however, nothing substantial has been done in the area of virtualisation.
According to Frost and Sullivan, in CY 2008, 24.5 percent of the servers sold were virtualisation enabled. With hypervisors available at lower costs, as well as improved management tools for managing both the physical and virtual servers in place, this figure is expected to grow to 60.2 percent by 2015.
Today, organisations having storage needs of more than 150 terabytes go for storage virtualisation. Below 150 terabytes, it's not a very viable option. De-duplication is built into the new storage systems.
On desktop virtualisation, Gartner has predicted that 2010 and 2011 will see a rise in the number of planned hosted virtual desktops (HVD) implementations, some of which were delayed in 2009 due to the economic downturn. Government, education, and ITeS sectors are expected to be forerunners in the adoption of desktop virtualisation solutions in the country.
The desktop virtualisation market, including hardware, software, licensing, and management tools, is estimated to have been US $79.24 million in 2008 and is expected to grow at a CAGR of 33.31 percent from 2009 to 2015.
Cloud on the horizon

Cloud computing improves the elasticity of IT applications and their usage. For the government, it is preferable to go for the private cloud option, since it will allow the government ownership and control of the infrastructure. However, the cloud adoption in the government is still at the proof-of-concept level to a large extent. It is expected that by 2011, there will be significant market for cloud services. The concerns that have come up relating to the security and reliability issues with the cloud are partly due to a lack of awareness and proper understanding. A safe approach would be to put non-mission critical applications first on the cloud. 
Follow and connect with us on Facebook, Twitter, LinkedIn, Elets video