Cisco signs MoU with CSC on e-Governance

Cisco Systems has signed a memorandum of understanding with CSC e-Governance Services India Ltd to execute various e-Governance initiatives in India.
CSC has been established to accelerate the delivery of services such as healthcare and education through the Common Service Centres (CSCs) that are planned under the National e-Governance Plan.
Under this plan, 250,000 CSCs will be set up in 600,000 villages across India. They will have the potential to offer Web-enabled
e-Governance services in rural areas as well as to provide high-quality and cost-effective video, voice and data content and services in areas such as education, health and entertainment.
4G Identity Solutions to Provide Devices to UIDAI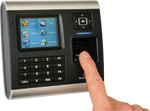 4G Identity Solutions, a Hyderabad based ID cards maker and consultancy, has won two bids to provide fingerprint and iris recognition devices to the Unique Identification Authority of India (UIDAI).
These devices will be used in the UIDAI Proof of Concept (PoC) tests. The objective of the UIDAI feasibility tests is to establish a definitive baseline for biometric data quality under Indian conditions. Subsequent to those tests, the devices and the data collected in the PoC will be used in the UIDAIs biometrics Centre of Competence.
3i Infotech pullout to hit e-Governance Plan
3i Infotech, ICICI Bank-backed IT firm, has withdrawn its bid to set up 11,500 Common Service Centres (CSC) giving a blow to the government's ambitious plan of setting up a network of 1,00,000 CSCs across the country. The CSCs are part of the Rs 23,000-crore National e-Governance Plan (NeGP) which was conceptualised for providing government and private services in the hinterland through e-Enabled kiosks.
Not just 3i Infotech (which was allocated the second highest number of CSCs after the West Bengal-based SREI group), Comat Technologies, which was supposed to set up around 6,000 CSCs has also pulled out of the venture. Around one-fourth of the 1 lakh CSCs have either been terminated, shut-down, withdrawn or not bid for. Another 5,000 CSCs have not received any interest from private players so far.
e-Procurement System Implemented by MCL
The Mahanadi Coalfield Limited (MCL) has implemented the e-Procurement system for finalising its various tenders on the state government e-Tender portal developed by the National Informatics Centre (NIC).
The system of e-Procurement as implemented in the MCL has got a system online for evaluation of tenders apart from online submission of tenders by the bidders.
The MCL e-Procurement portal
(http://mcltenders.gov.in)  was inaugurated  for all the tenders valuing Rs 10 lakh and more on August 15, 2009. After four months, on December 15, 2009, the MCL took another decision to reduce this limit to Rs 2 lakh. The implementation of e-procurement has started showing its results.
Wipro Signs Contract with Finance Ministry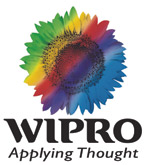 Wipro Infotech has won a contract from Financial Intelligence Unit (FIU) of Ministry of Finance. As part of the project, Wipro will implement Financial Intelligence Network for Financial Intelligence Unit (FIU) of Ministry of Finance.
The scope of services includes development of portal, data warehousing, de-duplication, analytical application and ERP implementation at the data centre and setting up of disaster recovery site. The project is scheduled to be completed in 24 months in different phases with a further service period of 36 months.
Project FINnet would greatly enhance the efficiency and effectiveness in the FIU's core function of collection, analysis and dissemination of financial information. IT enablement of key processes would ensure substantially higher productivity, faster turn-around-time and effective monitoring in all areas of FIU's work.
IT Companies in Meghalaya to Boost Infrastructure   
Department of Information Technology in Meghalaya is setting up IT companies to provide the benefits of Information and Communication Technology (ICT) to the youth and boost infrastructure in the region.
Implemented under e-Governance programme, private companies like ETPL India, Chilli Breeze, Anjaybee Infotech Pvt. Ltd have entered into projects for the development of the IT sector, and would cover areas like infrastructures, and job opportunities for the educated masses.
There are four IT projects initiated in the state, which include State Data Center (SDC), State Service Delivery Gateway (SSDG), Community Service Center (CSC), and the State Wide Area Network (SWAN), which are smoothly working towards its implementation.
The objective is to develop platforms that can enable government, private and social sector organisations to align their social and commercial goals for the benefit of rural asses, by reaching the remotest corner of the country and bridging the digital divide by ICT dissemination.