NPCIL and L&T Flag off Venture for Special Steels and Ultra Heavy Forgings

The Nuclear Power Corporation of India Limited (NPCIL), a Government of India Company responsible for design, construction, commissioning and operation of nuclear power plants and Larsen & Toubro (L&T), India's leading engineering, manufacturing & construction major have laid the foundation stone for their world class steel manufacturing & heavy forging plant.
The Nuclear Power Corporation of India Limited (NPCIL) and Larsen & Toubro (L&T) had announced the formation of a joint venture company to produce special steels and ultra heavy forgings. The fully integrated facility will help develop India's capabilities in manufacturing critical components for the nuclear power and other core sector industries.

The state-of-the-art facility will be one of the best of its kind in the world. It will have the capability to produce ingots weighing up to 600 MT each, and a heavy forge shop equipped with a forging press which will be amongst the largest in the world. The facility will supply finished forgings for nuclear reactors, pressurizers & steam generators, in addition to heavy forgings for critical equipment in the hydrocarbon sector, as well as for thermal power plants and steel plants.
L&T Infotech Bags SI Projects from Indian Railways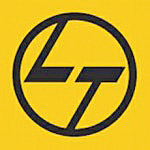 L&T Infotech has won two important turnkey Enterprise Resource Planning (ERP) projects for computerising the maintenance of rolling assets of the Indian Railways, after a stiff competition between major IT companies. The end-to-end System Integration (SI) projects were conceptualized and tendered by Center for Railway Information System (CRIS), the IT arm of Indian Railways.
Under these projects, L&T Infotech would be deploying the ERP software and the underlying hardware for automating the maintenance of the two major 'bread-winner' rolling assets of the Indian railways, namely, the wagon fleet which carries their freight traffic and diesel locomotives which haul their freight and passenger trains.  The execution of these projects will involve creation of two centralised ERP-based applications:  the Freight Maintenance Management (FMM) for management of Freight/ Wagon Depots; and Loco-Shed Management System (LMS) for management of Diesel Locomotive sheds.
The projects include installation and commissioning; and multi-year ongoing support of hardware and systems in the implementation. The work involves establishing central data center infrastructure; providing LAN at three sheds; and supply, installation & commissioning of hardware and networking equipment. L&T Infotech will also be installing servers, network equipment, close circuit camera systems, touch screens and RFID-based kiosks for easy user interface for the employees.
VeriSign Wins Best Identity Management Award For Second Consecutive Year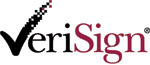 VeriSign Identity Protection (VIP) Authentication Services has won the Network World Asia 2009 Readers' Choice Award for Product Excellence in the Identity Management category for the second consecutive year.
With end users helping to pick the 2009 NWA Readers' Choice Product Excellence Awards winners, this provides other organisations with a solid indication as to leading products available in Asia Pacific
More than 485 readers voted for the most responsive and technologically advanced IT vendors selling in the Asian market across more than 26 product categories. Voting was open on a private Web-based survey site with invitations sent to senior technology directors and IT project heads in end user organisations from Network World Asia's current readership base.
Sagem Securite wins 2009 European Border Security Product Innovation Award


Sagem Securite (Safran group) has won the Frost & Sullivan 2009 European Border Security Product Innovation Award for its automated biometric border control solutions. The company's modular control gates call on the three biometric technologies recommended by the International Civil Aviation Organization (ICAO), namely facial, fingerprint and iris recognition.
The range of MorphoWay solutions offered by Sagem Securite are fully suited to the new generation of electronic passports that have been distributed in Europe since late June 2009, in compliance with recent legislation. These automated control gates ensure the virtually real-time recognition of travelers, and simplify control procedures to speed up passenger flows at borders.
Spanco becomes the Lowest Bidder for Rajasthan Project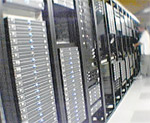 Spanco has emerged as the lowest bidder for setting up a State Data Center (SDC) in Rajasthan and to manage it for a period of five years.
Spanco will be the official implementation agency for the project as it will be responsible for design, site preparation, supply, installation, integration, testing, commissioning and managing the setup for a period of five years.
This is the second SDC engagement for the company. In October last year, it bagged the first SDC deal from the Orissa government.