In today's world, information technology is all about accessing and managing information in a cost-effective manner, saving valuable time and space. Research shows that in any business, 98% of the documents of companies, government entities, and even individuals are stored and archived for future reference after their current utility ends. Large spaces are required for storage of these documents, wasting valuable space. Stored documents are also exposed to the risk of damage, being misplaced or misfiled. Retrieving documents is extremely time consuming, while maintaining them requires extra manpower.
Unhindered access to information and services is the very core of governance and administrative systems. It assumes even greater significance in view of the current political regimes centered on the idea of democracy that is driven by common citizens.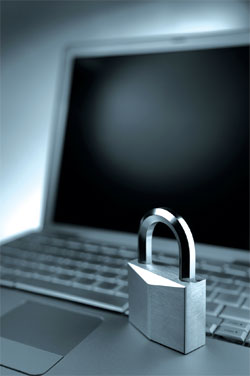 If you have recently paid your taxes using the Internet, or applied for registration of birth, marriage or vehicle ownership, you would recall that even these basic functions would take weeks if undertaken through the usual process of paper based processing. This change towards seamless, transparent and accountable system of governance has been made possible by availability of Document Management Systems (DMS).
What is DMS?
Since its inception in the 1980's, the idea of DMS offered great hope for efficient and transparent operations for institutions and establishments. But the true potential, which allowed the system to reach to millions with complex range of offerings, was unleashed only with the introduction of electronic document management systems or EMS.
Main Features of DMS
Centralised Storage System

Searchable documents and designs

Approval process to control document update/additions

Version Controlling of documents

Online Submission of Document Request.


MIS Reports
The transition to electronic management of documents, images and information has been so rapid in the past decade that the term DMS has become synonymous with its electronic version.
Simply put, DMS is a system to track and store electronic documents and images. It can range from a shoebox all the way to an enterprise content management system. There are several common issues that are involved in managing documents, whether the system is an informal, ad-hoc, paper-based method for one person or if it is a formal, structured, computer enhanced system for many people across multiple offices.
The earliest electronic document management systems were either developed to manage proprietary file types, or a limited number of file formats. These systems evolved to where the system was able to manage any type of file format that could be stored on the network. The applications grew to encompass electronic documents, collaboration tools, security, and auditing capabilities. Document management systems can vary in size and complexity from large systems used by government agencies and Fortune 500 companies to the relatively small applications used by individuals. Some of the most popular companies that offer document management system solutions are Microsoft, Hewlett-Packard, Laserfiche, Wipro, NewGen, Red Hat, CMC, Skelta, etc, to name some.
Document management systems transform and parcel data in such a manner that meets the needs of the user. For instance, a user may want the data to be implemented in an email application, to construct a spreadsheet, generate reports, or to be published on a website. Associated software that comprise the document management system enables the information to be formatted correctly for the user.
Document management systems are also commonly called content management systems (CMS), though CMS are typically associated solely with World Wide Web publishing applications. Lot of web-based content management system solutions are available, that vary in strength, available functions, and application. However, usually the most robust and comprehensive CMS applications require software to be uploaded onto the user's computer.
e-Governance and DMS
The vast expanse and differential stages of democratisation in India makes application of electronic document management system ideal tool for allowing people in remote and infrastructurally challenged places to access services and information.
DMS facilitates the user to:
Retrieve: It allows user to retrieve
e-documents from any remote computer thus, allowing the user to keep a complete record of the documents being created.
Share: In an organisation, all type of documents that are being created can also be required for sharing amongst other users.
Track: It allows the user to keep a track of the document as to when the document was created and by whom.
Distribute: It enables the user to distribute the document to other members in the network.
Provide security: It gives restricted access, i.e. the user has the ability to make a particular document shared only with a set of preffered people.
Storage & Integration: It allows the user to create or modify the document from any remote system without having to leave the current application thus, reducing inconvenience.
As government services move online, e-records will be used to confirm pensions and other entitlements, register births and deaths, verify citizenship, certify voting rights, enable the collection of taxes and censuses, support financial management and audits help resolve land claims, support litigation, document intergovernmental agreements, enable economic planning, document development, and support countless other information-intensive activities.
The last few years have seen major DMS projects being implemented in most of the states in the country. In Haryana, eDisha was implemented by NewGen to provide citizen centric governance to the common citizen using enterprise document solution for less paper office. The functioning of Common Service Centres were riddled with problems relating to manual file creation, its movement, tracking and maintenance. In addition there was no means to quickly obtain status reports or increase efficiency of various departments. A prestigious project carried out by CMC Ltd was for the Registrar General of India, which involved ICR (Intelligent Character Recognition technology) based forms processing for creating an all India Census database. The project involved scanning and file creation of 228 million Census information forms collected during the Census 2001 from households all over India.
The Department of Science & Technology, Government of Gujarat, initiated IWDMS (Integrated Workflow and Document Management System) in 2005 to automate the day-to-day work to provide better service to citizens. IWDMS facilitated elimination of several steps required right from inwarding a physical correspondence till creating a file from it. It provided a central numbering system for all correspondences and files to make it traceable. Electronic drafts attached to files created in IWDMS could be edited at each level of submission and at the same time track could be kept of all the changes done by users at various levels. Moreover, it saved time required in transporting the physical file.
The use of ICT through IWDMS helped the State government achieve its objectives of ensuring accountable, transparent and effective administration, while increasing efficiency by moving towards less paper office. It has also helped build an accessible knowledge base consisting of various circulars, Acts, precedents etc, thus enabling a robust decision support system.
This project has been so successful that it has been replicated in other government organisations and departments elsewhere in the country .
Open Softwares have also been widely used in DMS for their added advantage of cost effectiveness. The Maharashtra Mantralaya adopted Red Hat Linux system for its Document Journey Management System. DJMS made its work operations almost paperless, faster, online, more efficient and accessible  to people. DJMS is a bilingual system (in both English and Marathi), which controls the flow of government files across various departments. In e-governance, Document Management is especially critical considering the following aspects:
Government has the largest number of stakeholders as compared to any vertical and underlying documents for every transaction need to be available to each of them.
Government transactions must not only be above board but be proven to be transparent, which is possible through DMS.
Considering the number and geographic spread of its constituents, electronic document management is the only way of making information accessible to all constituents simultaneously.
Government processes need to be efficient, lean and cost effective. An effective document management system drastically reduces costs of processing.
Many countries have introduced legislation that enforce a citizen's right to information. Timely release of documents and information in response to citizen requests requires an effective document management system.
It is essential that access to classified documents that impact national security is regulated by appropriate security policies. An effective document management system minimises possibilities of security breach.
Disadvantage DMS
Computerisation of documents have created a way forward for businesses, administrations and governments in the new world economy. On the flip side, it has also led to new challenges by creating electronic records that do not remain reliable and  authentic unless carefully managed. E-Records are subject to loss because of their reliance on technology, which is ever changing, and also their storage on fragile media.  Unless there is adequate infrastructure for managing e-records, the intended benefits of e-governance will be compromised. These issues have also been explored by the World Bank in a three-year (2002
Follow and connect with us on Facebook, Twitter, LinkedIn, Elets video