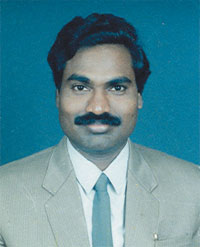 www.apit.ap.gov.in
Jacob Victor
Joint Director, eGovernance, Department of IT & C, Andhra Pradesh
---
"A major project initiated by the IT &C Department is the online post-matric scholarship programme known as Social Benefit Management System."
---
What are the driving factors behind the success of e-Governance projects in Andhra Pradesh?

In my view, the success of a project depends on its planning and execution.  Environment, another factor, also needs to be conducive. Will and motivation among the leadership and executing officials are also required for driving such projects to success.
Tell us about some unique ICT applications introduced recently.
One of the most interesting projects recently implemented has been the online posting of Government Orders issued under various departments. Earlier, a GO issued in a department would be sent to the Section Officer, who would then pass it on to the concerned person. However, this gave the Section Officers discretionary powers and they would withhold information. But with the online posting, GO's stating salary increment or re-imbursement of fund for an employee or a special allocation to a deprived class or exact details of procurement can be accessed through logging on to our website.
Another major project particularly initiated and being looked after by IT & C Department is the online post-matric scholarship programme known as Social Benefit Management System. Through SBMS, applications for post-matric scholarship can be submitted and its status tracked online. This scheme has induced much needed transparency into the system and the entire amount of scholarship money now goes directly to the student's bank account.
Please elaborate on popular ICT applications like OLTP and Complaint Redressal System.
Online Transaction Processing (OLTP) has been on from 2002. It connects 16 government departments in the state on a single network. All records and transaction procedure details at the district level are centrally stored and managed on a single database (Oracle9i). The project seeks to serve the government officials and citizens in ten villages of Shadnagar mandal, one village each in Bijnepally and Jadcherla Mandals of Mahaboobnagar district.
In the Complaint Redressal System, which is operational in Greater Hyderabad Municipal Corporation, one can register complaint through Internet, e-mail, telephone, post and in person. The status of the complaint can also be tracked through logging in to the related website. Once a complaint is submitted, it automatically forwards the details to the concerned official through an SMS. Further, update on the action taken by the official can be obtained through SMS or web-based application.
How do you see Rajiv Internet Village Centres in terms of sustainability and impact?
Rajiv centres is one of the initiatives of the state to further the penetration of ICT in rural areas and provide G2C and B2C services in the countryside. However, it has not been able to make a mark in both the given parameters.
Sustainability was lacking from the very beginning since these centres were not backed by any financial support from the government, like in Common Service Centres. Another cause is the failure of the broadband policy in Andhra Pradesh, since these kiosks needed connectivity to provide G2C and B2C services to citizens, apart from networking with government departments on leased line or other network. Also, the delay in implementation of State Wide Area Network and the unavailability of government services are other factors that restricted the impact of Rajiv centres in rural Andhra.