New e-Govt Project gets Singapore Firm's Help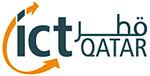 Singapore based IT company, Infocomm Development Authority (IDA) is working with ictQATAR to establish a new e-government project. The project called Qatar Services Infrastructure (QSi) project, a fast developing e-government initiative, will provide the government of Qatar with a rich and highly integrated centralised software platform, which helps accelerate the delivery of public e-services on the Internet. The pilot scheme, Company Registration e-Service, is in collaboration with Qatar's Ministry of Business & Trade. IDA was also assisting Qatar in establishing an integrated system for the Customs & Ports General Authority.
MTN Invests in $700m Europe-India Cable

The MTN Group is investing in a new $700 million submarine cable system, the European Indian Gateway (EIG), to be built by Alcatel-Lucent starting next month. The 15,000 kilometre-long high bandwidth optical-fibre will connect Europe and India from the United Kingdom to Portugal, Gibraltar, Monaco, Libya, Egypt, Djibouti and the United Arab Emirates. The cable's purpose is to provide a central linking point for other cable syatems already in the pipeline such as the East African Submarine Cable System (Eassy) and the West African Cable System (WACS). The project is expected to be completed by the middle of 2010 and link other planned cable systems in Africa to global telecommunications infrastructure via Asia and Europe.
France Enacts Internet Piracy Law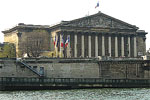 Taking stringent action against the online copyright infringement, France parliament has passed Internet anti-piracy bill, providing relief to global music industry. The bill was passed in the lower house (National Assembly) by a vote of 296 to 233 on Tuesday and by 189 votes to 14 in the upper house (the Senate) a day later. The legislation provides for disconnecting the user who has faulted for three times. A national agency will send a mail when a user firstly step over the copyrights of the Internet stuff. Second time it sends a letter to the user and third and at last it disconnects the user from Internet.
India Ranked as the 20th largest Electronic Police State

According to the recent report published by Cryptohippie Inc., which surveyed 52 countries for having the most aggressive procedures to monitor residents electronically, India ranks No. 20. The report, called 'The Electronic Police State', assessed the status of government surveillance around the globe for 2008. Not surprisingly, the rankings for the year of 2008 show China and North Korea occupying the top spots as the most complete Electronic Police States in the world, followed by Belarus and Russia.
Suvidhaa Infoserve Ventures into e-Governance Project

Suvidhaa Infoserve is partnering with Government of India and Maharashtra in the ambitious E-governance project by providing its S-Commerce platform in rural areas of India. The vision of Suvidhaa is to reach out to a very large base of outlets. It includes providing basic utility services on the IT platform for rural India. Its kiosks, which are manned, enable consumers to pay electricity and other utility bills on-line besides enabling purchase of railway, bus tickets, insurance premium, travel and tour packages, mobile recharge, mobile bill payments, DTH Recharge, E Pooja, horoscope amongst others.  They have approximately over 3,000 centres in the State.
Six IT Projects on Anvil at RIICO

Rajasthan State Industrial Development & Investment Corporation (RIICO) has signed six IT projects worth INR 207.20 crore are in the process of being established in the RIICO's Export Promotion Industrial Park (EPIP) in the Sitapura Industrial Area or the adjoining new industrial area of Ramchandrapura (Sitapura Extension). According to RIICO Managing Director Alok, these projects are meant for content creation, design and manufacturing of printed circuit boards (PCBs), software development for export market, data encoding and processing services for travel and aviation industries, software development centre and IT training centre for foreign clients.
FTK Technologies Launches e-Governance Solution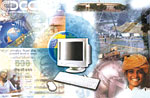 FTK Technologies has launched a special version of its patented flagship software product, called LooKeys for the E-governance applications in 10 Indian languages. Besides the predictive dynamic virtual keyboard interface, this E-Gov LooKeys product shall also provide an interface for expert users proficient in Hindi typewriter, thus enabling this category of advanced users to rapidly adopt and use the LooKeys technology, the company said.
PayWorld to Contribute its Online Services for NeGP
"PayWorld", a e-pin distributor for Telecom and DTH products will also contribute to National E-Governance Programme (NeGP). The company will provide online services like Mobile Recharges, TV Recharges, Bus, Air & Train Reservation services by executing technical software at 28,175 planned CSC (Common Service Centre) outlets in different rural locations of Haryana, Gujarat, Uttar Pradesh, Tamil Nadu, Andhra Pradesh, Madhya Pradesh, Maharashtra, Bihar, Jharkhand, Assam, Manipur, Rajasthan, Chattisgarh, Himachal Pradesh and Orrisa etc.
TCS Opens Development Center in Lucknow
Tata Consultancy Services has opened a development center TCS Awadh Park in Lucknow, India. The center is the latest addition to the company's Global Network Delivery Model and has a capacity of 1,500 seats. It will develop and implement software applications for global corporations in countries like USA, Canada, UK, Singapore, and South Africa. It will also support e-governance initiatives in the states of UP and Uttarakhand as well as select projects for Government of India.
Power-backed, Vernacular ATMs for Rural India Soon
HCL has partnered with Korean ATM manufacturer, Nautilus to set up customised and localised ATMs across the country with an aim to penetrate the rural hinterlands. Under this agreement, the company would import the ATM machines from Nautilus and would localise them for the use of the Indian market. These machines will have special power back-up and would be rugged in nature to meet the need of the rural environment. One of the features is that the company will introduce to the ATMs is the use of vernacular languages.
Mobile Chip can Function as Multi-Application Smart Card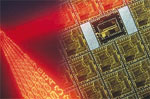 Now mobile phone's integrated chip can function as a multiple application smart card and this holds substantial promise as the delivery vehicle of the future as there is huge potential and an exciting opportunity. Mobile phone users belong to all strata of society, spread across metropolitan centres, towns and villages and banks can now take advantage of this expanded reach of telecom if they provide services through this medium. Security in an IT-based transaction-processing environment was equally critical necessitating the need for such adequate control measures.
Kerala for IT cells in All Departments

The state of Kerala has decided to establish an IT cell in all the government departments in a month. The IT deployment will take place at three tier level, first at the state level, second at the district level and third below the district level. These IT wings will enable the implementation of IT projects in their respective departments. Besides, implementation of e-governance projects like SPARK and IGSG will also be facilitated through these IT cells.
e-Suvidha Facility Wavers



Besides deposition of house tax, water tax, electricity and telephone bills, department of IT and Electronics in Uttar Pradesh is mulling over a proposal to make available an e-Governance facility through which students school fee can be  deposited at the nearest e-suvidha counter. But with the tiff between the agencies managing the services over anomalies in payment and the over all administration the proposals seems to be all enveloped in ambiguities. The agencies involved allege each other of breaking the agreement they had entered into when the services were thrown open to public some eight years ago.
Rebate on its e-Applications by HUDA
Haryana Urban Development Authority (Huda) is planning to extend rebate to those using the online medium to fill requests for various kinds of processing to be done at estate offices. To begin with, it has been decided to fix Rs 100 as e-Application fee for allotment of residential plots offered by estate offices across the state which otherwise is priced at Rs 200 to 250 at estate offices and banks.
Wipro no more in MCD's e-Governance Project
According to the Municipal Corporation of Delhi officials, Wipro has showed reservations to continue its role as a consultant for an eGovernance project of automation of business process of the municipal body and making it a paper less organization. Wipro informed MCD that it is not interested to continue in the e-governance project. The contract between the two parties ended on March 31, 2009. However, the software firm has said that the civic agency can purchase the necessary software from it.
Jansuvidha Replaces Online Complaint Redressal System in Ahmedabad

The online complaint registration on the Ahmedabad Municipal Corporation (AMC) e-governance website lies unused since February 9, 2003. On a closer observation what was revealed is that there happens to be no two way communication inbuilt into the system so as to ensure that the complaint is redressed.
However, an alternative complaint redressal system called Jansuvidha which is exclusively avaliable to the New West Zone residents has facility for automatic complaint redressal. The system was introduced in August last year.
Jharnet Hits Troubled Waters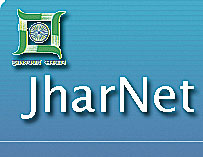 Jharkhand's ambitious e-governance project 'Jharnet' has again come to be surrounded by thick clouds of controversy. This INR 100-crore project as per the agreement signed in 2005, Bangalore-based United Telecom Limited (UTL) was responsible for connecting and ensuring e-governance services in 212 blocks of the state. However, considering the problems of erratic power supply and unreliable Internet connectivity, the number was revised to 183 after UTL pleaded helplessness. Hence, the moves to clear payments, was held up since UTL wasn't able to honour its commitment of e-connecting all 212 blocks of the state.
Kerala to Offer Web-based Information System to Locate Govt Offices
Leaping a step further in including information and communication technology for 'good governance' , Kerala is all set to start an Integrated Government Service Gateway(IGSG), a web-based Geographical Information System(GIS). The gateway will enable to process information on geographical location of government institutions along with route map, services offered and business procedures through the Internet, mobile phones and touch-screen kiosks.
Follow and connect with us on Facebook, Twitter, LinkedIn, Elets video