Gujarat to get SMS Alerts for Paying Property Tax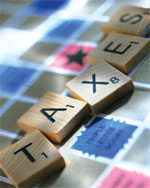 Gujarat will soon be getting reminders on mobile for paying professional or property taxes. The mobile governance by the Surat Municipal Corporation (SMC) aims to reach citizens for giving out important SMS alerts on property tax, professional tax, renewal of licenses such as food, shops and establishment and drugs.
The corporation is building a huge database of the mobile phone users in the city. The data will then be sorted out under different heads such as property tax, professional tax etc. and then the SMS alert system will be created. The service is scalable and is intended to be used as a two-way communication services channel between the corporation and citizens.
BMC Launches Mobile Tax Payment Services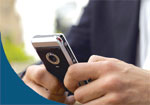 The Brihanmumbai Municipal Corporation's (BMC's) has launched a new mobile payment scheme which enables citizens to pay property tax by sending an SMS to 57575. The service got activated on January 1, 2009.
The civic body has also initiated as part of its e-governance plans, a citizens' portal and Itz Cash outlets, to make payment easier for citizens. An Itz Card, which acts like a pre-paid mobile card and has a fixed balance, can be used to pay property tax and water dues up to INR 20 thousand.
Indian Railways Introduces Mobile Helpline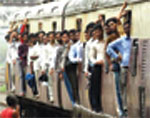 The Indian Railways has introduced a 'Mobile Helpline' which will enable anywhere and anytime enquiry for its users. The scheme enables availability of Vigilance Officials of Indian Railwayson a 24×7 service.
Railway passengers can lodge their complaints of bribery/corruption against railwaymen on the Mobile Helpline No. 155210. It is said that wherever possible, action is taken on real time basis for redressal of the grievances of the passengers. The Indian Railway authorities have mentioned that the initial response to the facility is encouraging.

m-Governance For Villages
Reliance Communication, a Reliance Anil Dhirubhai Ambani (ADA) Group company, which is already working with the West Bengal government to provide various e-Governance services is soon expected to launch similar e-Governance and m-Governance services in Andhra Pradesh and Bihar as well.
These m-Governance services launched will allow the rural folks to communicate with agricultural experts; obtain information about the fertiliser; find out the prices of various agricultural products in nearby mandis; weather report; as well as serve as local helplines for various requirements.
The company is also developing local applications including group messaging to facilitate panchayats and district level bodies to disseminate information of local importance to rural people.

Tele-density reaches 33.23% mark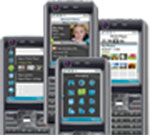 Total 10.66 million telephone connections (Wireline and Wireless) have been added during December 2008 as compared to 10.18 million connections added in November 2008.
The total number of telephone connections reaches 384.79 million at the end of December 2008 as compared to 374.13 million in November 2008. With this growth, the overall tele-density has reached 33.23% at the end of December 2008 as against 32.34% in November 2008.
The total wireless subscribers (GSM, CDMA & WLL(F)) base stood at 346.89 million at the end of December 2008. A total of 10.81 million wireless subscribers have been added during the month of December 2008 as against 10.35 million wireless subscribers added during the month of November 2008.