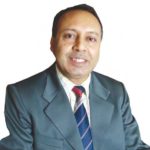 A K Srivastava
Secretary, Department of Information Technology, Government of Meghalaya
"We are now in a dialogue with Bharat Sanchar Nigam Limited (BSNL) to provide high speed broadband connectivity to all the 225 CSCs through Wi-MAX network as soon as possible"
In the last year, what is the overall progress in terms of implementing the National e-Governance Plan (NeGP) in Meghalaya?
Under National e-Governance Plan (NeGP), the state is presently focusing on implementing the core components viz. State Wide Area Network (SWAN), Common Services Centres (CSCs) and State Data Centre (SDC), with an eye on developing some citizen-centric applications under mission mode on fast track, whilst simultaneously building capacity to handle the NeGP. During last one year, substantial progress has taken place in putting in core infrastructure as indicated below:
We have just achieved financial closure of the SWAN project and we are hoping that the successful bidder i.e. ORG Informatics Ltd would start mobilising its team and take up the required steps in right earnest. We expect to complete the project by the set timeline of June, 2009.
Regarding CSCs, we have identified 225 CSCs in all 7 districts of the state. So far, we are on schedule and as many as 35 CSCs have been set up. The Service Centre Agency (SCA) is Basix from Hyderabad and we hope to complete the setting up of all centres by June, 2009.
Also the draft Request for Proposal (RFP) for SDC has been completed and we expect that the same should be floated by February, 2009 and our aim is to ensure the financial closure by June, 2009.
Apart from this, the other aspects of NeGP such as State e-Governance Mission Team (SeMT), Mission Mode Projects (MMPs) and Capacity Building (CB) in Meghalaya are also been undertaken. SeMT in Meghalaya has been formed and a group from PricewaterhouseCoopers (PWC) has been inducted as part of the team.
A few departments have been selected for taking up Mission Mode Projects (MMPs) and the SeMT is interacting with them on a regular basis to get things moving. A few of the MMP Departments like Agriculture, Police, Urban departments have formed their Project e-Governance Mission Teams (PeMT's). The SeMT is also drawing up plans for conducting Capacity Building programmes under NeGP.
Earlier this year your Government had invited bids for the Meghalaya State Wide Area Network (SWAN) on a Public Private Partnership (PPP) model. What is the response for the same? When do you think the project will be fully functional?
We have received four bids and we have completed the bidding process recently. It is expected that the Letter of Intent (LOI) would be issued soon and the agreement would follow up in the month of January, 2009. We expect that the SWAN would be functional in a period of six months time.
What is the status of implementation of the 225 CSCs being planned in your state?
Till date, 35 CSCs have been opened and we expect that the total roll out for the project would be completed by June, 2009. We are now in a dialogue with Bharat Sanchar Nigam Limited (BSNL) to provide high speed broadband connectivity to all the 225 CSCs through Wi-MAX network as soon as possible. At present the connectivity is made available through Very Small Aperture Terminal (VSAT) technology.
Meghalaya boasts a rich English Speaking and educated population. How do you plan to tap this potential for e-Governance in the State?
Many of the state's youth who are interested in ICT-related jobs are already in the Business Process Outsourcing (BPO) / Knowledge Process Outsourcing (KPO) sector all over the country. IT Department continues to impart training / sponsor trainings on ICT to our local youth. Also, training & capacity building for Government employees is going ahead on a regular basis and going to be enhanced in a more systematic way by the SeMT. It has been observed that Government employees pick up ICT trainings very quickly, because of their English education background. This would reduce the time-gap in imparting trainings for implementation of e-Governance initiatives. We are already in a partnership with Symantec Inc from Singapore for conducting educational programmes to our youths and the programmes have been received well by the participants. They are aimed at enhancing the skills of the youths who are seeking placement in the Industry. Moreover, the DOEACC courses with special focus on 'Women' is also conducting programmes on a regular basis for empowering the trainees with special skills to enhance their employability in the job market.
We have observed that negative bidding is becoming a trend in acquiring government tenders. What are your comments?
It is a fact that we are seeing a lot of negative bidding in the IT sector. Perhaps, it is an indication that the revenue models envisaged are a viable option and the bidders are comfortable with revenue plan. It is also an indication that the PPP model in this sector is likely to be successful with a win-win situation for all.
Briefly tell us what is the agenda for the next couple of years in terms of e-Governance implementation?
We expect that bid processes for most of the NeGP components such as SWAN and SDC should be completed by mid of the year 2009, and roll-out of these components should start by the autumn of 2009. The State Portal (SP) and State Services Delivery Gateway (SSDG) implementation is also expected to take off very soon and we are one of the states who is actively pursuing in this agenda.
Within the next year, it is also expected that the MMP departments would have initiated and rolled out their back-end computerisation in full swing. The road map for e-Governance activities has been drawn and it is clearly envisaged that with the SWAN, CSC, SDC, SSDG and SP in place, e-Governance applications and benefits will soon be a reality for the citizens of Meghalaya. We expect to leverage our strengths and ensure that all citizens in the state reap the benefits of the e-Governance initiatives and ensure a clean, transparent and responsive administration.
Nilakshi Barooah
nilakshi@egovonline.net
Follow and connect with us on Facebook, Twitter, LinkedIn, Elets video