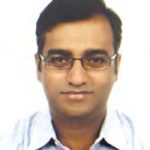 Abhishek Singh
Secretary to Governor & Secretary Information Technology, Technical Education, Government of Nagaland
"We have a very rich resource in the form of English speaking, technology savvy youthful population that is ideal for employment in Information Technology Enabled Services (ITeS)"
In the last one year, what is the overall progress in terms of implementing the National e-Governance Plan (NeGP) in your state?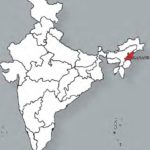 In Nagaland, the core Information Technology (IT) infrastructure comprising of State Wide Area Network (SWAN), State Data Centre (SDC) and Common Services Centres (CSCs) are in the process of being implemented. For the SWAN, Request for Proposal (RFP) has been floated and bids are being evaluated. We expect the SWAN to be in place by June 2009. RFP for SDC has also been finalised and we expect the data centre to be commissioned by June 2009 as well. Similarly, the state has already signed Master Service Agreement (MSA) with Terasoft, Hyderabad for establishing 220 CSCs by June 2009. Mission Mode Projects (MMPs), System Software Development Group (SSDG), and Capacity Building programmes under NeGP are also being implemented.
What is the status of various state Mission Mode Projects (MMPs) in your state? What is the plan of action so far?
Mission Mode Projects for various departments are being implemented. Project e-Mission teams have been formed and they are in the process of doing the 'As Is To Be' analysis and we hope that by the time core NeGP infrastructure is established, these projects will also be ready for rollout.
The Government of Nagaland has declared 2008-09 – the Year of Capacity Building which will aim at reforms and renewing the system of governance and delivery of public services. What is the way forward from here?
The idea is to transform the way government functions and the way it interacts with citizens. As part of Capacity Building programme, we are trying to enhance the capacities at various levels in the government.by improving and re-engineering government processes and systems.
IT is playing a major role in this process as information availability and government processes for service delivery can be greatly improved by use of technology.
The government of Nagaland recently launched 220 Common Service Centres across the state in association with the Service Centre Agency (SCA). By what time will these centres be operational?
As per the MSA, the Service Centre Agency (SCA) is supposed to establish 25 percent CSCs in three months, 50 percent in six months and all the 220 CSCs in a span of twelve months.
Since we have only 220 CSCs we are hopeful of rolling out all of them by June 2009.
In the first phase, we are integrating the 52 Community Information Centres with the CSCs.
You had told egov earlier, that in 2008 one district in Nagaland will be taken up as an e-District. Which district has been adopted and what is the status of the same?

Mokokchung district was proposed as e-District and we are hopeful of taking the project forward based on the learnings of the e-District pilot projects in other States.
How far has been the e-Modop project successful in providing the citizens of Nagaland with G2C services?
e-Modop project has been the first project to offer e-Services to people of the state. It has changed the perception of how people look at government for availing services. Now we are in the process of integrating the services with mobile service providers to ensure offering Government to Citizen (G2C) services over the mobile phones for wider reach and easy accessibility.
North East as a region is lagging behind in the e-Governance road map. Are there any specific strategies for attracting IT companies towards the region? What other initiatives the government should take in this regard?
We are in the process of establishing an IT park in Dimapur for attracting IT companies to establish base in Nagaland. We have a very rich resource in the form of English speaking, technology savvy youthful population that is ideal for employment in IT, Information Technology Enabled Services (ITeS) and Business Process Outsourcing (BPO) industry. Infact, a majority of BPO workers in the country belong to the North East region. The state government provides various tax concessions, subsidised power and other subsidies to IT industry for establishing base in Nagaland as per the IT and the Industrial Policy of the state.
Your government has invited bids for the NagaSWAN on the Build, Own, Operate, Transfer (BOOT) model. What is the response for the same?
We have already had the pre bid conference on 3rd December 2008. Last date of submission of bids was 19 December 2008. Many companies have expressed interest for the same.
We have observed that negative bidding is becoming a trend in acquiring government tenders. What are your comments?
Negative bidding is seen mainly in CSC projects in many states. This shows the opportunity that exists in G2C, G2B and G2G services. As a long term business strategy, companies are interested in getting contracts through negative bidding with the hope that volume of services and number of transactions will help them generate revenues. However, we need to be cautious to ensure that quality of services being offered is not compromised.
Outside the realm of NeGP, what are the other e-Governance initiatives undertaken by your department?
Our vision of e-Governance is to simplify government and to offer services that are reliable and always available. The state has also initiated projects in other government departments like transport, industries etc. Secretariat's Local Area Network (LAN) is fully functional. File tracking system project has been implemented. For uninterrupted G2G services, we have networked all sub divisional headquarters in the state with Very Small Aperture Terminals (VSATs). Video Conferencing with all district headquarters is also functional. At the state level, all departments have been connected with Radio Frequency (RF) to facilitate connectivity.
Highlights
SWAN to be in place by June 2009 Data centre to be commissioned by June 2009 Plan to roll-out 220 CSC's by June 2009 e-Modop project is the first project to offer e-Services to people of the state For uninterrupted G2G services, all sub divisional headquarters in the state are networked with Very Small Aperture Terminals (VSATs) Video Conferencing with all district headquarters is functional
Follow and connect with us on Facebook, Twitter, LinkedIn, Elets video