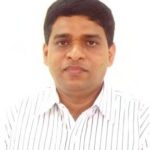 Pradipta Kumar Mohapatra
Commissioner-cum-Secretary Department of Information Technology Government of Orissa
"We have planned to float the RFP for the State Data Centre by the first week of January 2009 and completing all the tendering process by March 31, 2009"
Kindly give us an update on the roll out of 8,500 Common Service Centres (CSCs) in Orissa.

Common Service Centres (CSCs) are the front-end delivery centres of the government and private services to citizens.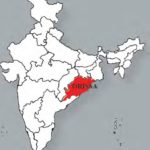 As on date, 405 CSCs are in operation already, and we are expecting all the 8558 CSCs  to be operational by June 2009. Awareness campaign is under way to create awareness among citizens about the initiative and objectives of CSC and National e-Governance Programme (NeGP). Efforts are also being taken to motivate stakeholders. Training for Village Level Entrepreneurs (VLEs) have also been planned for those who will be operating the CSCs.
What is the status of implementation of State Data Centre (SDC) in your state?
The State Data Centre (SDC) is proposed to be established in Bhubaneswar at Orissa Computer Application Centre (OCAC). The State Data Centre will provide the services like hosting options, data and application availability seven days a week all through the twenty-four hours of a day, centralised network management and operations capability, backup and archival services, disaster recovery and business continuity plan.
Department of Information Technology (DIT), Government of India has appointed Wipro as consultant for SDC. The Draft of Request for Proposal (RFP) has been prepared and submitted to DIT, New Delhi, for vetting. We have planned to float the RFP by the first week of January 2009 and completing all the tendering process by March 31, 2009.
The State Wide Area Network (SWAN) in Orissa will connect 30 District Collector offices and 284 Taluka/Tehsil offices. How far has this been implemented?

Orissa State Wide Area Network (OSWAN) is a network to link all government offices at State Headquarters (SHQ),  district headquarters (DHQ), and block headquarters (BHQ) including horizontal offices at each of these locations. ITI – Spanco has been selected to implement this project in our state. The first phase of implementation i.e. Vertical connectivity from SHQ to DHQ, horizontal offices at SHQ and 3 DHQ namely Cuttack, Berahmpur
and Sambalpur will be completed by March 2009. The final phase will be completed by July 2009. Bharat Sanchar Nigam Limited (BSNL) has emerged as the LI bidder for OSWAN Bandwidth Tender and Letter of Intent (LoI) for the same will be issued within one week.
State Mission Mode Projects (MMPs) are given special priority now. What is your agenda in this regard?
The state is implementing State Mission Mode Projects (MMPs) and other e-Governance projects in the state and priority is given to the projects under which citizen will get maximum benefit like e-Registration, Smart Panchayat Agri Portal and e-District.
Also for speedy implementation of e-Governance Projects a Special Purpose Vehicle has been formed in partnership with Infrastructure Leasing & Financial Services Limited (IL&FS).
We have observed that negative bidding is becoming a trend in acquiring government tenders. What are your comments?

We are admitting that the quality of the work will be hampered if the bidding will be negative/lower than normal cost. However, we are giving emphasis to quality/better service delivery by adopting Quality Cost Based Selection (QCBS) selection method in most of the tenders.
Also negative bidding has not become a regular trend in Orissa. So far, only in one instance of the CSC  tender, in one zone, we have encountered negative bidding.
What are the emerging challenges that you are facing while implementing e-Governance projects in the State?

Lack of awareness among department employees and citizen, lack of infrastructure, lack of usage of Information Communication Technology (ICT) among stakeholders, problem of capacity building, lack of political ownership at highest level, common vision, lack of clarity in policy and legal framework are major challenges encountered in  implementing e-Governance projects.
What will be your focus areas for the year 2009?
There will be a focus on implementation of Common Service Centres (CSCs), Orissa State Wide Area Network (OSWAN) and State Data Centre (SDC) in a timely manner to develop ICT infrastructure in the state and implementation of major Mission Mode Projects (MMPs) like e-Registration, Smart Panchayat, Agri Portal. Awareness and capacity building programme at both department and citizen level will be given priority as the success of the e-Governance projects hinges not only on accessibility and availability of information and services, but also on awareness regarding programme, effective branding and finally effective communication strategy.
Orissa State MMPs
Smart Panchayat
Smart Panchayat, a PILOT for e-delivery of services of Panchayat. The Project aims to enabling e-delivery of various citizen centric services at Panchayat Level. In the first phase, the services of Public Relations (PR) Department will be addressed and services of other 17 Department will be added subsequently which we are targeting to cover. e-Municipality (Housing & Urban Development) Aimed at e-Delivery of all citizen centric services available at Urban Local Bodies (ULBs).
Property e-Registration The project objectives were to replace existing manual systems of verification and scrutiny of documents, valuation of properties, capturing and preserving copies of the documents, conducting searches and of maintaining back office records. Implementation will be done in a Public Private Partnership (PPP) mode, in a Build Own Operate Transfer (BOOT) model. Agri-Portal and Help line
The aim here is to conceptualise, design & develop a referral agriculture portal and a call centre for rural citizens.
A bilingual portal will be developed. The scope starts from generation of contents to manage the portal on day to day basis. Besides this a call centre will be set up, which will function as referral centre for Agriculture, Veterinary, Fisheries & Horticulture issues.
e-District
e-District Project focus on e-enabling the delivery of majority of Citizen centric services that are administered by the District Administration.

Modernisation of Prison (MoP)
This project is dedicated to application of ICT for proper security and Surveillance system in the prison of Orissa.
e-Employment Exchange
e-Employment exchange is an on-line recruitment service system where job-seekers can virtually meet and apply for job with several employers from a single place. National Land Resource Management Programme (NLRMP)
Major components of the NLRMP Project:
 District Land Record Modernisation
 Tehsil Modernisation with storage and Kiosk Facility

Modernisation of Sub-Division Level Land Record Office

State Training Centre Modernisation

 Digitilisation of Cadastral Map Modernisation of Sub-Registrar, District Sub-Register Office

 Training and Capacity Building Measures

 Setting of Revenue Data Centre, Connectivity & Security Measures
"Exciting news! Elets eGov is now on WhatsApp Channels 🚀 Subscribe today by clicking the link and stay updated with the latest insights!"
Click here!