"So far, 397 CSCs are operational and by March 31, 2009, the entire lot will be rolled out"
What has been the achievements of the IT Department of Assam?
In addition to the implementation of NeGP projects like SWAN/CSC/SDC the Department with support from AMTRON is also taking care of supply of Personal Computers (PCs) to needy institution, training to unemployed youth on ITeS, horizontal connectivity for SWAN and IT park in Guwahati.
Give us an update on the implementation of Common Service Centres (CSCs) in Assam?

Assam is going to establish 4,375 Common Service Centres (CSCs) covering the entire state. So far, 397 CSCs are operational and by March 31 2009, the entire lot will be rolled out.
What is the status of the state Mission Mode Projects in your state?

Mission Mode Projects are under way in the departments of Commercial Tax, Treasuries, Public Works and Transport. Besides, e-District project is also being implemented in state.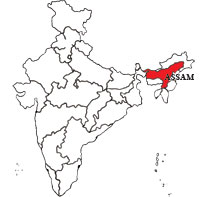 What is happening in the SDC front in your state?

The Government of India have sanctioned State Data Centre (SDC) with an estimated cost of INR 49.04 crores. We have selected the site and we are in the process of selecting an architect for preparing the designs. The Request for Proposal (RFP) for SDC is also being prepared.
What are the initiatives taken by your state for attracting IT companies towards the North Eastern region? In order to attract investment in Information IT & ITeS Sectors, Government of Assam have taken up an IT Park. This location is very close to the airport and has all the necessary requisites for an IT Park. The RFP for having a consultant is being floated for the same.
What are the Public Private Partnerships (PPP) initiatives in the e-Governance domain of Assam?

We are in an embryonic stage as far as IT & ITeS sectors are concerned. However, we have been able to bring TCS as a private sector partner in the state.
Outside the realm of NeGP, what are the other e-Governance initiatives undertaken by your department ?

Government of Assam has taken up schemes for training the youth in IT & ITeS sectors and providing employment to them. Besides this, there is distribution of PCs to needy institutions (both Government and Non Government), to students who secure first division in the 10th Standard, and in all the Higher Secondary Schools.
What is the e-Governance agenda for the next couple of years in Assam?

In the next couple of years, we propose to utilise the ASWAN, CSCs and SDC to the maximum extent possible and through e-Governance initiatives make the life of citizens easier. The business community should also find it simplier and easier to interact with the government.

egov Team
Follow and connect with us on Facebook, Twitter, LinkedIn, Elets video