ACRC, South Korea Wins Best e-Gov Award
The Anti-Corruption and Civil Rights Commission (ACRC), South Korea, has won the top award conferred by the e-Challenges Conference and Exhibition to a helpful e-Government systems held in Stockholm, Sweden, recently. This annual conference supported by the European Commission has sought for 18 years to bring together over 650 delegates from leading commercial, government and research organisations around the world to bridge the digital divide by sharing knowledge, experience, lessons learnt and good practice.
Among 26 systems presented by 10 countries including Germany, Britain and Austria, the Commission's "People's Online Petition and Discussion Portal" won the Best Demonstration Stand Award.
ACRC, South Korea launched the system in June 2006 by merging scattered online channels which had collected civil complaints and petitions. Then the commission began to extend the online service to local governments, which allows citizens in provincial areas to suggest policies and join policy-making.
Growing e-Governance in Dubai

e-Services and especially e-Government services are being preferred more and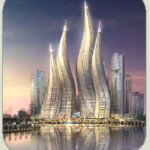 more by the residents of Dubai. A growing trend is being seen towards the fact that most of Dubai web users prefer to interact with government through the Internet. And the procedure for it all is very simple, one simply has to logon to dubai.ae, and there they can search for all kinds of services like government information, filling up of special forms, and even make transactions and payments.
Dubai eGoverment was launched in 2001 in order to provide convenient public service to nationals and residents as well as business. Dubai eGovernment has grown from 14 online services in 2001 to more than 2,000 across 27 government entities today.
Not only in terms of customers' preference, but even in terms of government's initiative e-Governance is really picking up pace in Dubai. Infact e-Governance has turned to be mandatory for most of the Dubai government departments, where at least 90 per cent of their physical services need to be converted e-Services. Only some visa and police service are considered an exception because they require personal presence.
However, Dubai eGovernment aims to develop further with its planned adoption of web 2.0 tools for user customization, synergistic services for mobile (mGovernment) and others.
Sabah reports Lowest Broadband Penetration in Malaysia

Yee Moh Chai, State Minister of Resource Development and Information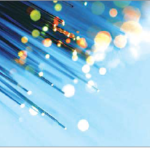 Technology Datuk, Malaysia, said that the broadband penetration rate in Sabah is one of the country's lowest, at 11.9 per 100 household.
State and federal governments have initiated several projects to enhance usage of information and communications technology (ICT), particularly among villagers in rural areas which includes project like : "e-Desa Kundasang" targeted at rural farmers in Kampung Bundu Tuhan. Malaysian Communications and Multimedia Commission (MCMC) have also implemented ICT-related community projects such as e-Community Centre in Kampung Sungai Damit, Tuaran; community broadband library in Kanibongan, Pitas; and community broadband centre in Kampung Sukau, Sandakan. These Community Broadband Centre was equipped with training facilities and a manager is engaged among the locals to run the centre.
These ICT initiatives in the rural area show a positive development with regard to broadband use.
Lanka Government Network Reaches its First Stage of Completion

Lanka Government Network (LGN), a government intended project has completed its first phase of completion under the supervision of Sri Lanka Telecom (SLT), covering five provinces in the country. This ambitious LGN project implementation was carried out as a strategic project of the Re-Engineering Government programme of Information and Communication Technology Agency of Sri Lanka (ICTA), functioning under the Presidential Secretariat.
This programme aims towards connecting public serving government offices, like ministries, departments as well as district and divisional secretariats via a single unified network. SLT will be providing a multiple range of products, which include voice, video, broadband Internet, networking and hosting services. It further facilitates communities on the network by giving prompt online access to software driven user interface, which enhances the effectiveness of service delivery in the office environment.
In the first stage, this programme was working towards providing connectivity to 325 government offices including offices in the Western, Central, Southern, Uva and Sabaragamuwa provinces, through SLT's intelligent communication solution using advanced Internet Protocol (IP).
Follow and connect with us on Facebook, Twitter, LinkedIn, Elets video