"G4S Security Systems are used in Library Management and Parking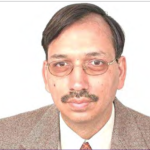 Management", says Ajay Gupta, Managing Director, G4S Security Systems (India) Pvt. Ltd. in an interview with Sandeep Budki of egov
What is your take on current use of electronics in security?

With the increasing threat to the human life and property and awareness of the electronics in security, the need for the electronics security systems has increased in the recent past. Electronic systems has an edge on the physical security by reducing the chances of human error. Electronic security systems has been widely accepted by the industries, corporates, retails, and residential areas for controlling the movement of people and vehicle, surveillance of the area, monitoring the theft and providing remote assistance in case of any event. The integration of electronic security systems with other systems like payroll and Bristol-Myers Squibb (BMS) has also provided more flexibility in using other systems more effectively and efficiently.
What is unique about Electronics Access control systems by G4S?

G4S Security Systems offers electronic access control systems which can be integrated with Close Circuit Television (CCTV) monitoring, BMS, HR package, intruder Alarm systems, Electronic and Private Branch Exchange (EPBX); making electronic systems more useful and powerful tool for use. Identification of any person/item/vehicle is very important in making the systems work. G4S Security Systems provide electronic security systems based on many technologies for identification, which works on low frequency/magnetic stripe /Radio frequency/Biometric.
Are you betting big time on RFID devices?

Radio Frequency Identification (RFID) is a simple technology which is available in the market and serves the purpose for identification so it is popular in the market. The security solution based on RFID provided by G4S Security systems is very cost effective and efficient. RFID based security systems offered by G4S security systems are used in the retail sector for controlling thefts, library management for controlling movement of the books, parking tags which not only gives access to the parking lot but also keeps a watch on the time period for which the vehicle was parked inside and also tells about the free space in the parking lot, there by helping users in getting his vehicle parked. RFID tags give more flexibility in controlling inventory at the warehouse and in the production line. Computerisation of assembly line by using RFID tags gives you timely information and helps in monitoring the production/inventory.
What are your offerings in biometric segment?

G4S Security Systems  provide security solutions based on bio readers which works on finger tip impression, eye retina, face recognition, palm reader. The finger scanners are most popular and used biometric readers, they work on the finger tip impression as the name mentions. System based on biometric readers are more safe as proxy/duplicity is not possible in the system.