USO Funds to be Invested in 'Green' Rural Telephony in India: DoT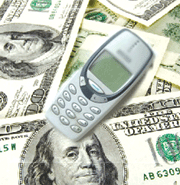 The Department of Telecommunications (DoT) in an initiative to bring 'green' telecom revolution in rural areas plans to allocate funds for renewable power projects under the Universal Service Obligation Fund (USOF). The government is inviting proposals from companies which use solar or biogas power for running the rural telecom infrastructure (towers).
Ministry of New and Renewable Energy (MNRE), Finance Ministry are supportive of this proposal. This initiative is a significant alternative to fossil fuel on which the government is paying a huge subsidy bill.
Approximately Rs 15,000 crore is lying unutilised under the USOF scheme and DoT is trying to figure out ways to invest this amount in a holistic fashion.
Speaking on the initiative, USOF joint administrator Archana G Gulati said that "We would subsidise the power projects of companies investing in renewable energy. The subsidy would be effective for the next phase of infrastructure projects which include setting up of 11,000 towers". The telecom companies in the country pay 5% of their total revenues to the USOF. This money is to be utilised for the telecom infrastructure in rural India. The DoT estimates that this amount crossed the Rs 10,000 crore mark in March 2007. Industry estimates that this figure must have touched Rs 15,000 crore by this year.
Currently, the USOF has been funding telcos and stand-alone tower companies to roll-out cellular and landline infrastructure in rural India. it In the last year, the government approved the use of USOF for expanding mobile telephony networks.
Mobile Security Threats on the Rise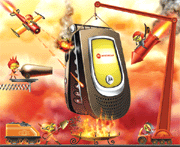 Mobile security issues are still not very high but it is expected to grow in the near future with the rise in the number of smart phone and Personal Digital Assistant (PDAs), says experts. At present, the mobile security threats are restricted to bluetooth usage and peer sharing of data from computers to mobile phones according to Frost & Sullivan.
McAfee's Mobile Security Report 2008 revealed that 13.7 percent of those polled from Japan, the United Kingdom and the United States were aware they had been attacked by mobile viruses.
According to the McAfee report, 55 percent of respondents said that they are concerned about the security in terms of mobile payments and banking. Over 40 percent were worried about mobile vouchers, ticketing and mobile multimedia downloads such as ring tones, music and games.
Short Messaging Service (SMS) is the main source through which viruses spread in a mobile device. This happens with the installation of a script on the handset and as soon as the user opens the offending text message, it activates the phone to either call or send text messages to numbers listed in the user's phone book.  Cabir was the first mobile phone virus being identified in the year 2005. Mobile virus is still restricted to particular section of people using smart phones.
Trend Micro, a security software maker says "Mobile threats that target smart phones generally comprise Trojans and worms and require user intervention to spread. Other mobile threats that leverage bluetooth spread without user intervention, and this increases the vulnerability of all corporate mobile devices, as well as the network". The firm further said that the explosion of interest in phones using operating systems such as Symbian and others, means that mobile threats are due to rise.
In another survey conducted by Datamonitor reveals that "83.5 percent of mobile users in the survey use separate security software on their PCs and about 79 percent do not use any mobile protection software at all".
Gurgaon Police Now an SMS Away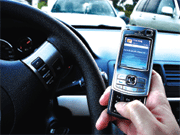 The Gurgaon Police has launched an online citizen-centric policing system to enable the filing and tracking of complaints. It is reported that a person can send an SMS to 9717595423 (Police) if he / she is in distress. The Police would respond to the SMS and zero-in on the location from where it was sent to and rush for assistance.  Hi-end Internet Protocol (IP) Close Circuit Television (CCTV) cameras are installed at crucial locations in the city and the police vehicles including the control room vans, are being fitted with Global Positioning System (GPS) locators. These CCTVs and police vehicles have been linked to a broadband-based online software surveillance system that senior officers can access on their laptops even while on the move. The website would also enable users to view the status of their complaint.
There is a plan by the Police to install around 110 such cameras in next couple of months and approximately 5,000 by the year 2010. Speaking on the initiative, Gurgaon Police Commissioner Mohinder Lal said, "The initiatives were aimed at improving the comfort levels of the people, including senior citizens and women who were not in a position to venture out of their homes on their own". Even all the written complaints filed in the police stations would be digitised and people would be given printouts of their First Incident Report (FIR).
Indian Telecommunications Ministry Favours Global Auction for 3G

The Department of Telecommunications (DoT), Ministry of Communication and Information Technology, India is preparing to roll out 3G guidelines to auction the 3G spectrum this year. The Finance Minister, P.Chidambaram has asked A.Raja, Communications Minister to put policies in place that will pave the way to auction 2G spectrum, both for new players and existing operators.
The guidelines will focus on four things: entry of global telecom majors who do not yet have a presence in the world's fastest-growing telecom market, future profitability of incumbent telcos, the size of revenues accruing to the government from spectrum auction, and the cost of telecom services for the consumer. The Ministry is planning to endorse an 'open global auction' for all new players. The Ministry has also recommended that international competitive bidding model can also be used with several clauses to ensure rollout of services and that the auction is restricted to serious contenders. The Finance Minister also emphasised for allotment of 2G spectrum beyond 6.2 MHZ.
RBI's Recommendations on m-Payments
The Reserve Bank of India (RBI) in a draft operating guidelines for mobile payments in India has asked all the banks to offer its customers mobile payments service on all the mobile networks operator.  On a long term basis, the RBI panel has recommended that before offering mobile payment services to their customers the banks should get the scheme approved by their respective boards or local board (for foreign banks). Such approvals are required for documenting operational and fraud risk and in order to mitigate such risks. The RBI draft further stated that the existing banks which have started offering such payment services may review their position and comply to these guidelines within three months from the issuance of these guidelines.
The RBI stated that the long-term goal of mobile payment framework in India would enable transfer of funds from an account in one bank to any other account in the same or any other bank on a real time basis irrespective of mobile network a customer has subscribed to. This means there would be interoperability between mobile payments service providers and banks and development of a host of message formats.
In terms of infrastructure, the RBI says that a strong clearing and settlement infrastructure operating on a 24×7 basis would be required. The bank could enter into various multilateral arrangement and create mobile switches or inter-bank payment gateways with expressed permission from the RBI.
The RBI draft further stated that the guidelines on 'Know Your Customer (KYC)' and 'Anti Money Laundering (AML)' as prescribed by the RBI from time to time would be applicable to customers opting for mobile-based banking service. These guidelines would be applicable to the bank accounts and credit card accounts in India which are KYC and AML compliant. The RBI said that banks should have a system of registration before commencing mobile-based payment service to a customer.
Danish Ministry of Foreign Affairs Brings Communication Under Single IP
The Danish Ministry of Foreign Affairs has chosen Verizon Business for consolidating global communications over a single Internet Protocol (IP) network which would enable a secured and centralised communications infrastructure for its employees around the world and thus help reduce costs and administrative hassles. The ministry is going hi-tech with video conferencing which would help their employees to collaborate from wherever they are based.
The Danish Ministry of Foreign Affairs has 115 outposts in 95 countries which represents Danish citizens and Danish interests. The ministry does research on new economic opportunities and providing an information-and-support resource for Danish citizens collaborates and implements changes in foreign policy. Since they have a global presence, there is a need for its employees to collaborate daily with the Danish government and other domestic authorities to articulate real-time responses to local requests and activities.
Therefore the consolidation under a single IP will help the ministry to implement IP-enabled applications such as Voice over Internet Protocol (VoIP) and on-demand video conferencing. Communications traffic is prioritized via strict service level agreements, ensuring the most efficient delivery of business-critical information. The result is an always available, high-quality communications infrastructure to support virtual team meetings, crisis talks and even broadcast media interviews.
Registration of Call Centres Decentralised: DoT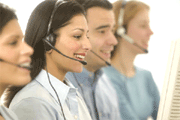 The Department of Telecommunications (DoT) has stated that it will decentralise the registration of call centres both domestic as well as international and telemarketers which will help to secure government approval in a faster way.
Vigilance Telecom Monitoring (VTM) cells which are placed across the country will monitor the registration of the call centres and telemarketers.
DoT started with the decentralisation process of the registration of call centres under the Other Service Provider (OSP) category and the telemarketers under telemarketing category to the respective Vigilance Telecom Monitoring (VTM) Cells of 10 circles in the first phase in September 2007. After the success of this pilot, DoT has decided to decentralise registration under OSP/Telemarketing further to all VTM Cells The new phase of decentralisation will be effective from June, 2008.
Value Added Services Under Licensing Regime in India: TRAI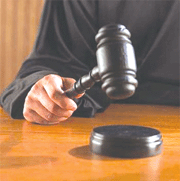 Telecommunications Ministry's plan for 3G roll-out from next year has increased the possibility for licensing of Value-Added Services (VAS) and mobile-content providers in India. VAS have come to the forefront because of security issues over Blackberry services in India. The Telecom Regulatory Authority of India (TRAI) in a consultation paper has brought the issue of bringing content providers or aggregators called Value-Added Services Providers (VASPs) under the licensing regime.
It has also raised issues regarding licensing obligations for protecting copyrights, including digital rights management, and infringement of other laws. In the paper, TRAI said: "In such cases (the Blackberry case), a licensing and appropriate regulatory regime will provide clarity and the telecom operators need to source the content for Value-Added Services from authorised, licensed or registered content aggregators in India."  Under the current scenario, operators have to intimate the licensor and TRAI at least 15 days before launching the service. However, there is no licensing framework for content providers or content aggregators who provide these Value Added Services.  Given the advent of 3G and New Generation Network (NGN) services in the near future, TRAI had invited suggestions from stakeholders by the end of June 2008. The estimated revenue from mobile VAS in India is over 10 to 14 per cent of the total income of mobile telecom service providers. This is expected to cross 30 per cent in the next 5-7 years. The decline in average revenue per user with call rates becoming cheaper, the service providers are expected to shift their focus from expansion of the subscriber base to VAS, which have the potential to generate huge revenues.
Follow and connect with us on Facebook, Twitter, LinkedIn, Elets video