YouTube platform for security purposes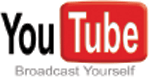 Ministry of The Interior of the Republic of  Lithuania is using videos to explicate the effectiveness of using YouTube. According to the ministry, YouTube will ensure data security.
The videos on YouTube cover various topics, including the importance of securing passwords and e-Mails, the risks of using illegal and unverified software, the need to make back-up copies, the safe handling of portable devices, operating a 'clean desk' policy, etc. The videos were originally shot within the framework of a safety scheme supported by the European Union's Poland and Hungary Assistance for Reconstructing  their Economics (PHARE) programme. The videos are aimed to improve administrative and technical capabilities and ensure information security within public institutions.

Cambodian Education Ministry brings open source into education
The Cambodian Ministry of Education, Youth and Sport has launched its new ICT Textbook for schools having computers, all universities and all teacher training facilities. The new textbook  which has been fully translated to Khmer language (Cambodian) teaches the use of  Free and Open Source applications, like OpenOffice, Mekhala (Firefox) and Moyura (Thunderbird).
The new textbook follows interactive training of eight months. All ICT teachers of upper secondary schools  having access to computers and all ICT Master Trainers from teacher training facilities will be trained to use this type of software and teaching materials. Cambodia becomes the first country in the world to fully change its education system to teach Free and Open Source software applications. Computers in Khmer language is available only through Free and Open Source software separating the skill of 'second-language' from the skill of 'computer use', and allowing students to work on them independently and even use their computer skills to learn English at a later stage.
Andhra Pradesh (India) government to provide cell phones to health workers
The Government of Andhra Pradesh (India) has decided to provide mobile phones to more than 7,000 health workers who are working in rural areas. This initiative is undertaken to provide instant medical services to their families and in the event of health problems, they can contact the doctors deputed for the purpose.
The state government will also set up mobile hospitals, which would periodically visit villages to provide medical help. The state government has also introduced a health insurance scheme, 'Rajiv Arogya Sri', for poor families in half-a-dozen districts, which would be extended to the entire state. Under this scheme, the government provides INR 200 annual premium to insurance companies, which will fully reimburse the cost of treatment, including heart surgeries upto INR two million. The government has earmarked INR 450 billion for the scheme in the annual budget for the year 2008-2009. The state government has also introduced 104 services besides 108 services in the state under public-private collaboration, where the former provides medical advice to the caller on any health-related problem and the latter sends ambulance with emergency medical help free of cost to the needy people.

Ghana gets Italian assistance for e-Governance
The Government of Ghana has implemented a new governance programme, which is being assisted by the Italian Government. The programme will improve the flow of information of the creation of a national data centre in public administration.
This proposal will set up a bilateral working group to work on the blue print for the pilot phase. The Italian Government will set up a certified e-Mail infrastructure, including digital signature and electronic document work flow that will improve the quality of work in public services. The Ministries like Communication, Finance, Attorney General and Justice, and Foreign Affairs are involved in the project. The Italian Government will share its experience on e-Governance with Ghana.
15 more Letter of Intent from I&B Ministry of India

In an effort to promote community radio stations across the country, the Ministry of Information and Broadcasting of India has issued 15 more Letters of Intent (LoI)  bringing the no. of LoI issued under the new CR guidelines to 36. Nine of the new LoI holders are NGOs and civil society organisations.
The new LoI holders are; Shree Narsingh Memorial Trust, Dhanbad, Jharkhand, Abid Ali Khan Educational Trust, Hyderabad, Andhra Pradesh, Jai Jui Vichar Manch, Solapur, Maharashtra, Wayanad Social Service Society, Wayanad Kerala, Hanuman Prasad Gramin Vikas Seva Samiti, Kurhani, Muzaffarpur, Bihar, Centre for Agriculture and Rural Development, Gola Dist., Khera, UP, Young India, Konark, Orissa, Houdou Akou Rural Development Society, Senapati, Manipur and, Ayodhya Lal Kalyan Niketan, Gopalganj, Bihar. Educational Institutions are; Pondicherry University, Tamil University, Thanjavur, Tamil Nadu, Ch. Devi Lal Uiversity, Sirsa, Haryana and, Jabalpur Engineering College, Jabalpur, MP, while two Agricultural Universities are Krishi Vigyan Kendra, Ahmednagar, Maharashtra and CSKHP Krishi Vishwavidyalaya, Palampur, Himachal Pradesh.
A comprehensive portal for School Education Department (Chennai)
The School Education Department of Chennai (India) will soon launch a comprehensive portal which will provide information on its academic and administrative wings. School Education Minister Thangam Thennarasu is leading a seven member team, working on the initiatives  which aims to build a smooth and transparent e-Education system.
The team, comprising of software professionals, senior officials and headmasters, compile data from the districts, The Department will soon appoint a Deputy Director for e-Governance to ensure effective operation of the portal. The portal, which is currently in the final stage aims to provide details on all components within the purview of the School Education Department. From budgetary allocations to statistical data to teacher vacancies and school profiles to student and teacher profiles, infrastructure, application forms for examinations and government schemes are covered. As part of this project, student will be profiled individually with details like school, district, class, and blood group. The student's ID will be exclusive and, when entered, will generate all the details. Statistical information would be presented as tables, pie charts and graphs.