In the past decades tremendous digital-technological innovations have flooded our lives. The impact of these inventions on socialisation, ways of thinking, and modes of learning, is far reaching. The new digital technologies challenge many of our concepts and beliefs and make new demands on us as to understanding the new high-tech, digital culture .In order to do so one has to be skilled in digital literacy.
According to Yoram Eshet-Alkalai, a scholar from the Tel- Hai College in Israel, the new digital literacy is penta componental. These five cognitive thinking strategies can help the perplexed: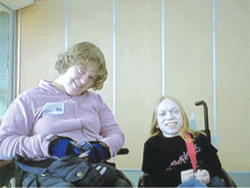 Photo-visual literacy

Reproduction Literacy

Lateral Multi-directional Literacy

Information Literacy

Socio-Emotional Literacy
Let me elaborate on each of these components:
Photo-Visual Literacy
If we look for example at our computer desktop, at out car panel or at the cellular phone, we'll see that they all give us iconic information.
Follow and connect with us on Facebook, Twitter, LinkedIn, Elets video