The Cape Town Open Education  Declaration   arises from a small but lively meeting  (http://www.capetowndeclaration.org/cape-town-meeting) convened in Cape Town in September 2007. The aim of this meeting was to accelerate efforts to promote open resources, technology and teaching practices in education.

Convened by the Open Society Institute and the Shuttleworth Foundation, the meeting gathered participants with many points of view from many nations. This group discussed ways to broaden and deepen their open education efforts by working together.
The first concrete outcome of this meeting is the Cape Town Open Education Declaration (http://www.capetowndeclaration.org/read-the-declaration). It is at once a statement of principle, a statement of strategy and a statement of commitment. The meeting was meant to spark dialogue, to inspire action and to help the open education movement grow.
The emerging open education movement combines the established tradition of sharing good ideas with fellow educators and the collaborative, interactive culture of the Internet.
Educators worldwide are developing a vast pool of educational resources on the Internet, open and free for all to use. These educators are creating a world where each and every person on earth can access and contribute to the sum of all human knowledge. They are also planting the seeds of a new pedagogy where educators and learners create, shape and evolve knowledge together, deepening their skills and understanding as they go.
It is built on the belief that everyone should have the freedom to use, customise, improve and redistribute educational resources without constraint. Educators, learners and others who share this belief were gathered together as part of a worldwide effort to make education both more accessible and more effective.
The expanding global collection of open educational resources has created fertile ground for this effort. These resources include openly licensed course materials, lesson plans, text books, games, software and other materials that support teaching and learning. They contribute to making education more accessible, especially where money for learning materials is scarce. They also nourish the kind of participatory culture of learning, creating, sharing and cooperation that rapidly changing knowledge societies need.
However, open education is not limited to just open educational resources. It also draws upon open technologies that facilitate collaborative, flexible learning and the open sharing of teaching practices that empower educators to benefit from the best ideas of their colleagues. It may also grow to include new approaches to assessment, accreditation and collaborative learning. Understanding and embracing innovations like these is critical to the long term vision of this movement.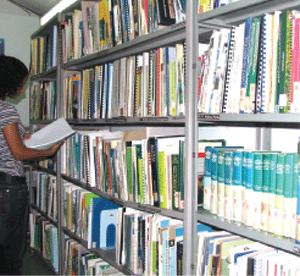 There are many barriers to realising this vision. Most educators remain unaware of the growing pool of open educational resources. Many governments and educational institutions are either unaware or unconvinced of the benefits of open education. Differences among licensing schemes for open resources create confusion and incompatibility. And, of course, the majority of the world does not yet have access to the computers and networks that are integral to most current open education efforts.
These barriers can be overcome, but only by working together. The Declaration had invited learners, educators, trainers, authors, schools, colleges, universities, publishers, unions, professional societies, policymakers, governments, foundations and others who share our vision to commit to the pursuit and promotion of open education and, in particular, to these three strategies to increase the reach and impact of open educational resources
Educators and learners: Firstly, the Declaration had encouraged educators and learners to actively participate in the emerging open education movement. Participating includes: creating, using, adapting and improving open educational resources; embracing educational practices built around collaboration, discovery and the creation of knowledge; and inviting peers and colleagues to get involved. Creating and using open resources should be considered integral to education and should be supported and rewarded accordingly.
Open educational resources: Secondly, the Declaration called educators, authors, publishers and institutions to release their resources openly. These open educational resources should be freely shared through open licenses which facilitate use, revision, translation, improvement and sharing by anyone. Resources should be published in formats that facilitate both use and editing, and that accommodate a diversity of technical platforms. Whenever possible, they should also be available in formats that are accessible to people with disabilities and people who do not yet have access to the Internet.
Open education policy: Third, governments, school boards, colleges and universities should make open education a high priority. Ideally, taxpayer-funded educational resources should be open educational resources. Accreditation and adoption processes should give preference to open educational resources. Educational resource repositories should actively include and highlight open educational resources within their collections.
These strategies represent more than just the right thing to do. They constitute a wise investment in teaching and learning for the 21st century. They will make it possible to redirect funds from expensive textbooks towards better learning. They will help teachers excel in their work and provide new opportunities for visibility and global impact. They will accelerate innovation in teaching. They will give more control over learning to the learners themselves. These are strategies that make sense for everyone.
Thousands of educators, learners, authors, administrators and policymakers are already involved in open education initiatives. Now, the Declaration is giving opportunities to grow this movement to include millions of educators and institutions from all corners of the earth, richer and poorer. This is  the chance to reach out to policymakers, working together to seize the opportunities ahead. The Declaration is giving opportunity to engage entrepreneurs and publishers who are developing innovative open business models. Most importantly, the declaration has given an opportunity to dramatically improve the lives of hundreds of millions of people around the world through freely available, high-quality, locally relevant educational and learning opportunities.
Open education is a living idea. As the movement grows, this idea will continue to evolve. There will be other visions initiatives and declarations beyond Cape Town. The Cape Town signatories have committed to developing further strategies, especially around open technology and teaching practices. The Declaration has already been signed by hundreds of learners, educators, trainers, authors, schools, colleges, universities, publishers, unions, professional societies, policymakers, governments, foundations and other kindred open education initiatives around the world. The Declaration encourages people to join us (http://www.capetowndeclaration.org/sign-the-declaration).
This article is published under a Creative Commons Attribution 3.0 Licence. http://www.capetowndeclaration.org
Open Publishing and Open Access
With a growing number of digital libraries and e-data laboratories, open publishing and open access systems are becoming relevant. With the incipience of digital age and with the introduction of advanced software technologies, a platform that supports the electronic integration and publication of old books, articles, memoirs etc. is created. Open publishing styles are  now practised by many publishers, authors and readers across the globe.
Open Publishing endorses upon a progressive public access system in which the general public can not only access journals, books and important publications online, they can also download, modify and upload manuscripts online without any operational cost.  In order to produce open source material at lower costs, open source technologies such as Free & Open Source Software (FOSS) are used. On an overall basis, the system of Open Publishing is an open-ended publishing solution that ensures transparency and reliability of published documents. Under an open publication and open access mode, the author, reader as well as the publisher are bound by alternate agreements of licensing (like Creative Commons, Copyleft, etc.).
Follow and connect with us on Facebook, Twitter, LinkedIn, Elets video