The new phenomenon, the new industry we are talking about is Medical Value Travel  or Medical Tourism, as it has popularly come to be known now. Until some time ago we were concerned about 'brain-drain'. The best of doctors would leave for best of facilities and offers outside of India. We are also just beginning to grapple with the shortage of nurses here, for the same reason.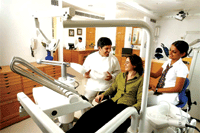 As a country which is infamous for Delhi belly, we are still coming to terms with the fact that people from developed countries would purposefully come to India to get treated. How odd it must be, to get vaccine shots before breathing in the Indian air, where one is going to get medical treatment.eHEALTH team asked the industry players themselves, what has caused this dramatic turn-around. Following are some interesting facts that were thrown up. The participants of this interesting questionnaire are some of the most successful service providers such as Col. Manesh Masand, CEO, Jaslok Hospital, Mumbai; Ms. Saroja Mohanasundaram, CEO Healthbase, U.S.A; Dr. Azimuddin, India4Health.com, India & U.S.A.; Ms. B. Makharia CEO, Yogashramrishikesh.com, Mumbai; Dr. Rajkrishnan, CEO, Rajkrishnan's Dental Clinic, Kerala; and D. Arun Kumar, CEO, Mediescapes, Delhi.
According to Dr. Rajkrishnan, CEO Rajkrishnan's Dental Clinic, Kerala, "Dental tourism by itself has started to occupy a major share of medical tourism."  He pointed out that, "Dental specialty can be coupled with tourism very well as the dental procedures are less complex and do not need much follow up. Most of the dental procedures are done in multiple sittings and are managed on an out- patient basis. This ensures that the hospitality industry also benefits from dental tourism as the patients don't have to linger in hospitals during the dental treatments, but have to stay at a hotel or resort.
What is the quantum of International patients served by you in a year? Where do your clients mostly come from?



Col. Masand, CEO Jaslok Hospital:  Out of all visitors, Domestic patients would be 80% and International patients 20%. Most of our patients come from Middle East and African Countries. Rest of them come from Europe, U.S.A. and Canada.
MS. SAROJA M, CEO HEALTHBASE: We are helping several hundred people from U.S.A., Canada, U.K. and other countries, to receive high quality, low cost medical treatment abroad.
Dr. Azimuddin, India4Health.com: We have a few hundred patients every year contacting us for their medical travel needs. Most of the patients are from the US, UK and Middle east countries.
Ms. B. Makharia, CEO Yogashramrishikesh.com: in numbers we could say around 200 a year. They are generally from U.S.A., U.K., Europe, Middle East and Australia. We also serve quite a few NRIs (Non Resident Indians).
What kind of infrastructure do you have in order to provide medical/advisory services?

Col. Masand, CEO Jaslok Hospital: Jaslok has a very strong infrastructure in order to cope with increasing numbers. At present, bed capacity is restricted to 360 beds. We propose to increase it to 400 beds in the next 2 years. Each  department has state-of-art equipment. For instance our Radiology Department has 3 Testla MRI and 64 slices CT; Oncology has IGRT, IMRT, Linear Accelerator; Nuclear Medicine Department has PET CT; Cardiology has the latest Cath Labs; Urology has the latest 180 watt Laser for prostate; and Orthopedic department has a Navigation system for Orthopedic surgeries.
Dr. Azimuddin, India4Health.com: We have a network of India's best hospitals and doctors who together help cater to International Patients. We have offices operating in Delhi and Bangalore, from where the effort is driven. We have our network in other Asian countries like Singpaore, Thailand and Israel also, where we refer our International patients.
MS. B. MAKHARIA, CEO YOGASHRAMRISHIKESH.COM: We have a doctors specialty based site where world class doctors provide advice to our clients. We have tie-ups with state-of-the-art hospitals in Mumbai like Hinduja Hospital, Saifee Hospital, Lilavati Hospital, Hiranandani Hospital etc.
What are the service levels or certifications that you think hospitals in India require for servicing globally?
Col. Masand, CEO Jaslok Hospital: Jaslok has applied for NABH accreditation and we are waiting for the inspection team to arrive.
Ms. Saroja M, CEO Healthbase: For our American customers, JCI (Joint Commission International, USA) accreditation is a big draw. But, there are some very good hospitals which are not JCI accredited. Besides accreditation, the more transparent the hospitals are in terms of quality outcome data, success rates, doctor credentials, etc., the better they can serve the international market.
Dr. Azimuddin, India4Health.com: ISO certifications  and JCI accreditation are required to service globally. Indian hospitals will have to strive for setting very high ethical, quality and infrastructural standards. Just having good doctors is not enough. This industry is bound to grow by word-of-mouth. So, just having the right certifcations will not be good enough either. In the long run the focus will have to be in 'delivering as promised and beating customer expectations'. Only once the first patient goes back to his home country smiling, will more follow suit. Hospitals need to focus less on promotional ads and more on improving their standards.
What kind of strategies do you adopt in order to advise patients on Hospitals which may provide expected high levels of service?
Ms. Saroja M, CEO Healthbase: Before bringing an international health care provider on-board, we look at their accreditations and collect various facts about their facility. We empower our patients with a wealth of information related to medical tourism such as details of international health care facilities, doctors, procedures, logistics, and so on, so that they can make a well-educated decision on which provider will best satisfy their needs. Additionally, we also collect feedback from our customers about the hospitals when they return after their surgery.
Dr. Azimuddin, India4Health.com: "Affordable world class medical services with a human touch".. That is our motto.
MS. B. MAKHARIA, CEO YOGASHRAMRISHIKESH.COM: Since we are a doctor based service provider we give our clients the advice on hospitals as per their requirements proposed by our doctors.
What kind of collaborations do you expect from Insurance firms?

Col. Masand, CEO Jaslok Hospital: Insurance Companies can be a great help as far as bringing patients from abroad is concerned. They can have tie-ups with us and we can work out packages for various treatments and procedures.
Ms. Saroja M, CEO Healthbase: Before insurance firms start offering the option of overseas treatment to clients as one of their plans, there are a few major issues in this industry that need to be sorted out like, liability, follow-up care, and so on.
Dr. Azimuddin, India4Health.com: Insurance companies provide a seamless intergration of their services with our provider hospitals and our patients. Medical insurance is still in the nascent stages in India. It has few players and limited penetration. They still have a long way to go.
MS. B. MAKHARIA, CEO YOGASHRAMRISHIKESH.COM: Unfortunately medical tourism has a very poor support from any of the faculties in India like the government, the insurance companies and other sectors. So the concept is taking off very slowly and is rather unorganized.
What do you expect from the Government?
Dr. Azimuddin, India4Health.com: Any initiative provided by the Government will be an added boon. The Government should play the act of an able regulator to maintain standards of medical services and delivery. There should be ethical and quality benchmarks set by the state for the Hospitals. Hospitals and doctors should be held accountable for the treatment they provide to international patients.

Ms. B. Makharia, CEO Yogashramrishikesh.com: We require substantial support both from the Central as well as State Government for organized services; and also from tourism departments, to promote medical tourism companies abroad. The combination of medical and hospitality services go hand in hand and for that we need a lot of promotion and marketing which has to be taken up by the public sectors.
"The increase in awareness about the facilities here has come through participation of our dental clinics in national and international expos.  Organizations like the Confederation of Indian Industries (CII) together with Government tourism department are working hard to make full use of our potential."
"Accreditation of dental clinics is a major move in this direction, which will definitely go a long way in improving and standardizing the facilities."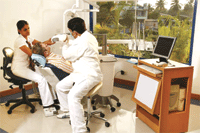 On the question of provisions for any legal issues that may crop up, between the patient and foreign hospital, Ms. Saroja M., CEO Healthbase, Canada, replied that they have not had any bad experiences so far. She clarified, "Currently, the patients need to work with the hospital and court system in the country where they obtain their services. She further advised that the issues can be mitigated by doing thorough research about the destination, health care facility, doctors, etc. before actually going there." Ms. Saroja said, "Healthbase works only with high quality hospitals and empowers customers with every detail they need regarding their treatment so as to minimise the chances of  complications from occurring."
We can sum up this discussion with the strong comments from Mr. D. Arun Kumar, CEO Mediescapes. He says, "While India strives to emulate the success of Thailand, Singapore or Turkey, there also exist a number of drawbacks to consider; such as, overall hygiene levels in India's International patient arrival gateway cities, poor infrastructure at international airports and a bureaucratic approach to issuing medical visas.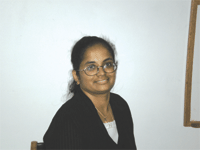 "One main issue in India regarding medical tourism is that when patients come to India, their primary reason is low cost and no waiting list. They like to go to high quality facilities with experienced doctors; and we have excellent facilities and great doctors in India. However, most of the patients need to stay in a nearby hotel, resort, service apartment or guest house for a week to a month depending on their procedure, before returning home. But it is increasingly becoming difficult to get good hotels at affordable cost in a good neighborhood. We are looking for accommodations of around $60 per night, but the current cost (in a good hotel) is 3 to 5 times more"



"Hospitals should concentrate on uniform price range for various medical treatments in different hospitals across the country and make it public, to establish transparency, in order to facilitate the entry of more foreign tourists seeking medical treatment. Facilities in Hospitals seeking foreign patients need to be market driven. Every hospital should have a dedicated international patient-care centre and should be able to provide language assistance and state-of-the-art communication facilities for patients.
A well developed marketing department in the hospital is a necessity for intense marketing and publicity of medical facilities. The west is more likely than not largely ignorant about hospitals in Asia and there is therefore, a huge psychological hurdle.
"Last, but not the least, understanding the different cultural backgrounds of medical tourists is of paramount importance because the topic of healthcare is very personal and means different things to different cultures." The healthcare industry must tackle all these issues to continue inching closer to becoming the leader in medical tourism.
Medical value travel, more popularly termed 'Medical Tourism', was discussed at length, as the next big window of opportunity at a recent conference organized by the Confederation of Indian Industries (CII) in association with Indian Healthcare Federation(IHCF) in New Delhi. It saw the release of a new brand 'Experience Indian Healthcare,' geared toward facilitating India's competition in the global healthcare market.
Smt. Ambika Soni Minister of Tourism and Shri. Anbumani Ramadoss Minister of Health & Family Welfare expressed their support to the initiative at the conference. Healthcare Revolution might just have begun!
Follow and connect with us on Facebook, Twitter, LinkedIn, Elets video