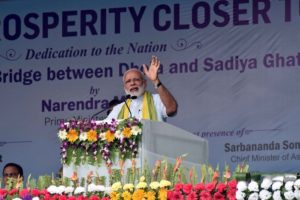 As Narendra Modi-led Central Government completed three years of its tenure on Friday, various prominent leaders reacted by joining the twitteratti to make a big splash on the occasion.
While some of them preferred interpreting the last three years of Modi government through articles in media or blogs, many preferred keeping it short, crisp but enchanting on twitter.  
With Prime Minister Office,  through its official twitter account @PMOIndia, putting it small but beautiful with: "A @_DigitalIndia for a developed India. #3yearsofModiGovt", Union Minister for Urban Development, Housing & Urban Poverty Alleviation, Information & Broadcasting M Venkaiah Naidu, on his official twitter account @MVenkaiahNaidu, wrote: "#3yearsofModiGovt 500 Amrut & 98 smart cities now have clear 5 yr action plans to improve infra & quality of life. First of its kind."
He also tweeted: "#3YearsofModiGovt made every citizen proud of being Indian. With belief in self and leadership restored, India set to scale new heights."
In another tweet, he said: "Corruption free rule, Decisive leadership..Read my article in Hans India on 3 years of NDA II #3yearsofModiGovt"
BJP national spokesperson Dr Sambit Patra, @sambitswaraj, wrote: "From Shortage to Surplus That's the achievement of the Modi Govt in 3Years"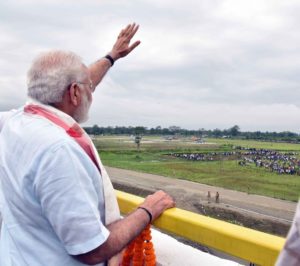 Defence Minister Manohar Parrikar, @manoharparrikar, wrote: "#3YearsofModiGovt has given our nation a strong & decisive leadership with path-breaking reforms and development. #TransformingIndia"
Late in the day, the chief ministers from BJP ruled states also hit the twitter world.
Madhya Pradesh Chief Minister Shivraj Singh Chouhan,@ChouhanShivraj, wrote: "New India emerging under the leadership of PM @narendramodi'".
In another tweet, he said: "New India emerging under the leadership of PM @narendramodi', My Thoughts (Blog) on #3yearsofModiGovt #3SaalBemisal http://www.shivrajsinghchouhan.org/blogdetail.aspx?id=74 …"
While Chhattisgarh Chief Minister Dr Raman Singh chose to thank the Prime Minister for transforming the image of the nation, tweeting: "Chhattisgarh Chief Minster Dr Raman Singh, @drramansingh, wrote: "#DhanyawadPMModi for transforming India in these 3 years! #MODIfiedChhattisgarh salutes your visionary leadership. #3YearsofModiGovt."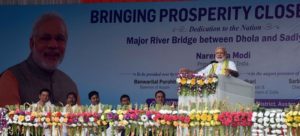 Rajasthan Chief Minister Vasundhara Raje, @VasundharaBJP, put it as: "My congratulations & best wishes to PM @narendramodi ji & #TeamIndia ​on ​an outstanding tenure of 3 years. #3yearsofModiGovt #3SaalBemisal
BJP leader Shahnawaz Hussain wrote: "Corruption Free Governance, Decisive Leadership, Emphasis on Antyodaya philosophy in Govt Functioning. #3yearsofModiGovt"
By Sandeep Datta
Get a chance to meet who's who of Smart Cities ecosystem in India including key policymakers from Central and State Governments. Join us at Smart City Summit, Surat on 19th-20th May, 2018 to explore business opportunities. Like and connect with us on Facebook, Linkedin and Twitter.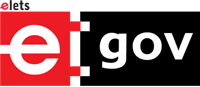 Recommended from all portals