Introduction

Since our founding over 60 years ago, Hewlett-Packard (HP) has invested in development for the communities in which we operate. Now, as the biggest IT company in the world, we invest in 173 countries, with programmes in every region that benefit women. We invest not only to be a good neighbour, but to thrive in business. Ensuring the full participation of women in Information and Communication Technology (ICT), we increase the talent from which we recruit, the researchers with whom we innovate, and the markets into which we sell. For many in the private and other sectors, investment in women has added to an historical ethical commitment a survival imperative.

HP's commitment to women and technology

Increasingly, governments, NGOs, educational institutions and businesses understand that by working together our investments in gender equity can accomplish more than if we work alone, or confine ourselves to partnerships within our sector. The intent of this article is twofold: first, to share with business colleagues, not yet engaged in gender equity in ICT, business benefits HP realises by our investment, limiting the focus to just one of our many partnerships: that with the International Task Force on Women and ICT (ITF). Second: to encourage those outside the private sector to consider that neither our own or any other large company is monolithic and impregnable, but instead consists of individuals that welcome engagement, that work and live in our communities, and who may personally share values and even life experiences that align with your own. For more information about HP social investments, many of which benefit girls and women in the areas of education and entrepreneurship, one may refer to http://www.hp.com/hpinfo/grants/.

Rather than reiterate publicly available information about our investments, I will instead provide a personal perspective on HP's investment in ICT for Development of Women through the International Task Force on Women and ICT (ITF).

The journey across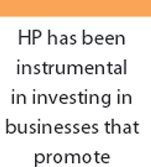 I am an activist. For 15 years prior to joining HP, I worked in the Peace, Civil Rights and Women's movements, including several non-profit organisations. From tear gas during Vietnam War protests, to death threats for our Freedom Schools in the early Civil Rights Movement, to voodoo dolls luridly full of pins, and kidnapping threats for writing the first feminist newspaper column in the US, to co-directing the women's center for nine theological schools, and teaching my way through two Masters degrees and a doctorate, I came to know the joys and challenges of activism in the civic, academic, and non-profit sectors. I joined HP 25 years ago with the goal of figuring out how to get more money for non-profits out of corporations. I planned to stay two or three years. I'm still here because with many colleagues, I continue to discover ways for the company to do well by doing good. I am convinced that profitable business models to end poverty represent a critical and underdeveloped strategy both for profit-making businesses and for the poor.

Creating a gender megacommunity: the business way

In early 2005, I received a call from Claudia Morell, then the Executive Director of the Center for Women and IT at the University of Maryland Baltimore County, inviting HP to attend and sponsor her center's first international conference a few months later. As I had already invested my budget in other programmes, and could find no takers in other functions, I had to decline. Claudia also made additional calls within HP and soon came back to me. Our printer business had agreed to sponsor the conference out of its marketing function, but had no one who could attend.

She had already told them of my wish to come, and they'd immediately agreed. I give this example because it's the kind of thing I did not understand when I was in the non-profit world: that a US $100 billion company might have more than one function or person or region who could say Yes!, and also to highlight the role those outside the company often play in connecting those on the inside.

The Baltimore conference was exhilarating and productive on every level. Claudia and her team had designed for action, decisions and outcomes, and invited women from NGOs, multi-laterals, government, academia and the private sector. We had all been at this work for 2-5 decades and none of us had time to waste.

Our first decision was unanimous: to organise, scale up and leverage our individual efforts through a multi-stakeholder global network to create measurable progress on the MDGs by 2010. Veteran researchers Nancy Hafkin and Sophia Huyer fueled this decision with research that would soon be published in their book, Cinderella or Cyberella, immediately selected as a Harvard book-of-the-month.

Our second decision was to create a portal organising all our programmes and resources, parametrically searchable by country, region, language, level of intervention, funding source, sector, etc. Our Microsoft colleague designed the information architecture, and, taxonomy, and mere weeks after the conference, Claudia applied for and received a grant from the US National Science Foundation to create the portal.

Our third decision was to become the International Task Force on Women and ICT (hereafter ITF), to meet monthly by phone to ensure synergy between our efforts, forge strategies for measurable impact, and plan for a second meeting in Paris in a year to go to the next level, to be defined. Monthly meetings in this first and in subsequent years produced many connections for all of us. For HP in the first year alone came
an HP sponsored and ITF co-led pre-conference workshop at WSIS in Tunis, of NGOs laying out the educational and employment issues for women and ICT, and publication and brand value through a chapter presenters collectively wrote in Past, Present and Future of Research in the Information Society (Springer, 2007),

a workshop on women and ICT at the World Computer Congress in Chile, keynoted by the HP HR senior vice-president and serving as a recruitment opportunity for the company,

the opportunity to co-sponsor with UNESCO and the World Federation of Engineering Organisations (WFEO) in Tunis an international conference of 300, 'Engendering ICT'; featuring the top HP woman leader in the region, discussions between two NGOs and our local office, and the opportunity to recruit women,

inspiration for launching Engineering Africa!, an HP program to build engineering education in the region, launched in Nigeria, site of a big HP market on the continent,

the emergence of a new model for the ITF and HP social investment in Africa, Latin America, and elsewhere: 'megacommunity', and national and international recognition for HP, when the originator of the model, Booz Allen Hamilton published my work in an executive leadership reader, an online article at:

http://www.strategy-business.com/li/leadingideas/li00050?gko=66c0c

and in Megacommunities: How Leaders of Government, Business and Non-Profits Can Tackle Today's Global Challenges Together (Palgrave Macmillan, 2008)
Engendering IT

For women and ICT (which by the ITF definition includes engineering), the WFEO conference resulted in a resolution introduced to and accepted by the WFEO executive committee to engender this organisation. Engendering would begin by adding a standing committee on women to engender the other all-male standing committees, and continue by building relationships and strategies to engender each of 92 countries' engineering societies.

In November 2006, HP and UNESCO co-sponsored our second ITF meeting in Paris, and four of our teams, including our VP of University Relations attended the conference. One of my colleagues confided that he'd never before understood the depth and variety of issues in gender equity for ICT, and these insights inform his role in HP strategy and innovation to this day.

This conference resulted in several major outcomes for women:
An invitation and resolution to engender the UNGAID sponsored Global Knowledge Partnership conference in Kuala Lumpur in 2007, and there have our next annual meeting,

And by our annual meeting to have developed a proposal for ratification, to systematically ensure global gender equity in ICT
We engendered the GKP in Kuala Lumpur not by showing up en masse: we could not afford that kind of travel. Instead, from all over the world we collaborated with the GKP Secretariat to tweak the rules for workshops. To be accepted, every workshop would address gender equity, and have at least 1/3 women on the panel. To assist workshop leaders, we quickly developed a database of over 100 experts from around the world, organised by the thematic tracks of the conference.

In conjunction with the GKP, we held our 3rd annual meeting, and adopted a proposal to establish 10 regional women's centers over the next three years around the world and raise US$ 10 million to do it. Uniform baselines would be established in each country where a center was located, so that a global picture could emerge and progress be measured. This strategy could enable critical progress on the MDGs.

Business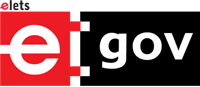 Recommended from all portals