Infosys empowers Indian farmers

Infosys Technologies has partnered with ACDI/VOCA, a non-profit organisation, for providing an application to improve efficiency of the country's agro supply chain. The application will minimise inventory requirement, reduce waste and facilitate better integration between retailers and farmers.

The application will also manage the supply chain from the level of profiling of farmer clusters, to crop planning, scheduling, tracking and forecasting. It will also enable farmers to access technical information like data and images, access to region-specific weather updates and market information such as daily sales volumes and average prices. Currently, 1,700 small farmers are integrated into organised retail supply chains through this application. Over the next 5-8 years, the solution will give a organise retail sector access to a reliable small holder production base.

ADB grants $75M to Pakistan to help in farming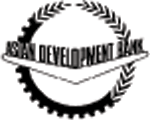 The Asian Development bank (ADB) will provide $75 million loan to Pakistan to build several multipurpose dams, irrigation canals and drinking water supplies across the Potohar Plateau near Islamabad.

The project will improve the livelihoods of about 22,000 farming households by bringing irrigation to 11,500 hectares of agricultural land. The project will also improve an existing irrigation network across another 10,000 hectares. The project will also increase supplies of water for domestic use to rural communities and small towns in Punjab provinces districts of Attock, Rawalpindi, Jhelum, and Chakwal. The project will provide a reliable water supply, which will increase crop and livestock productivity and therefore increase people's incomes. The project will also increase households' access to cleaner water, therefore reducing sickness and mortality rates caused by waterborne diseases.

UN-backed biomass gas project provides clean power for rural areas in India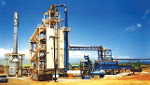 United Nations backed biomass gasifier, which converts wood or agricultural residues into a combustible gas mixture was inaugurated in Boregunte, a village in the state of Karnataka, India. The project will clean power for rural dwellers.

The plant was funded by the UN's Global Environment Facility, and supported by the Ministry of Environment and Forests of the Government of India, the Government of Karnataka, and United Nations Development Programme (UNDP). The project will facilitate better access of electricity in remotest parts of the state. It is the second plant commissioned under the project and has the capacity of delivering 250 kilowatts of electricity, with excess power to be sold to the Bangalore Electric Supply Company, according to UNDP. Soon the third plant would be commissioned in Seebirayanapalya and another in Chinnenahalli.

Farmers in 12 Phillipino communities now Internet addicts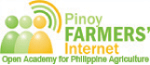 Marcelino Dizon, a 60 year old farmer from Barangay Rang-ayan (Philippines) turned on a computer and started surfing the net to search for answers. Like this, hundreds of farmers in 12 cyber communities around the country have become expert at using the Internet as a tool for improving rice-farming techniques.

Mariano's village is 21 km from the provincial capital of Digos where the Internet backbone has been installed and beamed to their cyber community by wireless technology. The cyber community project is being undertaken by the Open Academy for Philippine Agriculture (OPAPA), an alliance of two international organisations, six state colleges and universities, and nine agencies of the Department of Agriculture and the Department of Science and Technology. OPAPA also offers other services like the mobile classroom for Internet technology and the texting centre. The texting centre provides opportunities for farmers and technicians to get answers to their problems on rice production through text messaging. The mobile classroom, equipped with computers and an audio-video system, introduces the use of computers and Internet in remote areas. OPAPA has also shown a new way to farmers to get updated on agriculture developments, particularly on rice farming. The farmers can also consult with experts online and access other relevant services that are available on the web. The academy has also put up a web portal providing e-Learning on various rice production technologies. e-Modules have also ben developed for disbursing knowledge and information about other important crops.

Anambra government to train youths in agriculture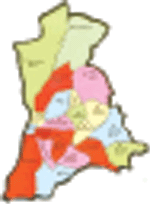 The Anambra Government of Nigeria has earmarked N45 million for the training of 6,000 youths in agriculture-related skills.

The state government was concerned at the way youths abandoned agriculture in preference to trading. Hence, it urged the government to train youth in aquaculture, horticulture, domestic science, poultry, ICT, and bakery, as a part of a pilot project. Once the pilot scheme succeeds, the young graduates would be encouraged to start their own ventures, and the training programme would become an annual event to upgrade their skills. Furthermore, the government has commenced the distribution of 22 brand new tractors acquired at N71.3 million to co-operative farming groups and local government councils within the food producing belt.

US Agricultural Marketing Service to launch redesigned web site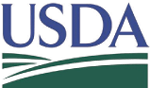 The U.S. Department of Agricultural Marketing Service (AMS) will relaunch its website on April 4, 2008. Users will find the new site at the same Internet address as the current site http://www.ams.usda.gov.

Although many of the Web addresses for popular AMS pages will remain the same, customers should be aware that some addresses will change. The new website will contain all the information of current site but with a more consistent and customer-friendly layout.

AMS has attempted to launch the new site several months ago, but technical problems forced the agency to roll back to its current site. AMS provides the efficient, fair marketing of U.S. agricultural products, including food, fibre, and specialty crops.

27 Agriculture officers of Taiwan learn farm management

More than 27 agriculture extension officers in Taiwan have received a training on farm management in two-day workshop, organised by the Taiwan Technical Mission in collaboration with the Ministry of Agriculture and Livestock.

The main aim of the workshop is for the officers to learn new knowledge and concepts on better farm management practices. According to workshop coordinator and farm specialist Norman Tsai, practitioners are using Taiwan as a model because of its great successes in its agricultural development programme. The workshop is one of the series of assistance in the field of agriculture and livestock from Taiwan Government. The two-day workshop concluded with overview of farm management, choice of farm business, farm management practices, improvement of business efficiency, financial administration and analysis in a farm, the economic analysis of an investment plan in managing a farm, management of the recreational agriculture and fishery and provincial agriculture centre management in Solomon Islands.

Neglect of agriculture aggravates poverty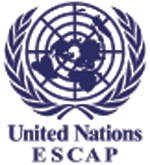 According to the Economic and Social Survey of Asia and the Pacific 2008, chronic neglect of the agricultural sector in Asia and the Pacific is condemning 218 million people to continuing extreme poverty, and widening the gap between the region's rich and poor. The survey was released by the United Nations Economic and Social Commission for Asia and the Pacific (ESCAP) on March 27, 2008 in multiple locations.

According to survey, a third of the region's poor live in rural areas and they could be lifted out of poverty by raising agricultural productivity. The survey also calls for a comprehensive liberalisation of global trade in agriculture, as this would take a further 48 million people out of poverty in the region. According to the study, agriculture provides jobs for 60 percent of the working population and generates about a quarter of the region's gross domestic product. In South Asia, growth in agriculture dropped from 3.6 percent in the 1980s to three percent in 2002-2003. According to the 2007 Bhutan Living Standard Survey (BLSS), carried out by the National Statistical Bureau, 23.2 percent of the Bhutanese population was found to be poor, mainly among the rural populace in Zhemgang, Samtse, Mongar, Lhuentse, and Samdrup Jongkhar dzongkhags. The Bhutan Living Standard Survey of 9,798 households put the number of people below the poverty line at 146,100 out of an extrapolated population figure of 630,000, based on the 2005's National Housing and Population census. The survey states that Bhutan's overall budget deficit, excluding income from grants, is quite large. The budget deficit, including income from grants, rose to 3.5 percent of GDP in 2007, from 0.8 percent in 2006.

UK Government launches a new curriculum drive for agriculture

The Government of UK is planning to teach agricultural skills in schools to 14-19 year olds as part of a new reform. In its reform, the Government is planning to design a Diploma course in Environmental and Land-Based Studies by 2009 as a part of the national curriculum in some schools across England.

However, the government is also hoping that by 2013 every young person in the country will have the opportunity to study the Diploma course within the curriculum. The new qualification will be available on three different levels, foundation, higher and advanced and will be equivalent to three and a half A-level course. On an overall basis, the Diploma course will offer both academic and vocational learning experiences to students.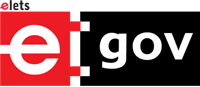 Recommended from all portals