Lack of health services is one of the main impediments for improving the quality of life in rural India and the same has been reiterated by the e-choupal initiative of ITC. e-Choupal is a starting point for reflecting on key challenges in achieving " Health-For-All" and developing effective response system. It tries to provide primary, secondary and tertiary health care as well as consultancy services. The paper focuses on providing health services in rural areas and also about its innovative policy. It also shows an innovative model used in healthcare services.
Let's begin with some fundamental questions on the state of public health situation in India –

Why there is a child mortality rate of 1 death every 30 seconds in India?

Why does a mother die each passing minute?

Why do thousands of people fall prey to malaria and bird flu every year in the country?

Even a minimal understanding of current public health scenario in the country will be enough to precisely point out the reasons, which are are none other than lack of proper medical facility and adequate healthcare infrastructure outside urban centers.

All along, rural areas have been miserably neglected when it comes to providing public healthcare. Further-more, when we discuss this problem in a little detail, some other crucial questions crop up, and these are –
How to break our cultural taboos and change behaviours?

How to provide literacy about health among people?

How to provide high-quality care in low resource settings?

How to give access to health professionals such as to ensure right treatment for patients?

How do we design and implement affordable public healthcare system?

How to guarantee a 'fair-for-all' system of health?

How to educate people to plan ahead for potential health problems?
In order to make an attempt to address such questions and offer a solution for them, a rural health service model has been designed, based on ITC's e-Choupal network.

('Choupal' is a Hindi word, meaning an informal assembly or forum where villagers meet to share local news and information.

The e-Choupal initiative has been pioneered by Mr. S. Sivakumar, CEO, ITC Agro-Business Division, started in 2005)

OPERATIONAL MODEL


In general, the e-choupal project constitutes a network of rural kiosks, providing a number of information and communication related services for rural population.

In terms of health services, e-Choupal provides preventive, primary, secondary and tertiary healthcare services.

Primary care practices provide health promotion, disease prevention, health maintenance, counseling, patient education, diagnosis and treatment of acute and chronic illnesses in a variety of healthcare settings, for instance – office, inpatient, critical care, long-term care, home care, day care, etc.

Secondary and tertiary healthcare services are provided by reputed doctors and specialists, made available to the populace through telemedicine services arranged at proximal distance. In addition, e-choupal also provides consultancy services, diagnostics and pharmacy services.

In providing these products and services, e-choupal used a three tier model as given below :

Tier 1: Choupal level health (paramedic) centers
Tier 2: Hub/Mall level 'choupal sagar' health centers, pathology centers and pharmacy
Tier 3: Specialist doctors, diagnostic centers & specialty centers of partner hospitals

Tier 1 includes dissemination of health advice and information at the choupal premises and arranging the necessary infrastructure for free health camps in villages. Activities at Tier 2 include providing the necessary infrastructure to the physician and provision of requisite space for lab and pharmacy, thus facilitating organized and quick service to patients. Tier 3 includes telemedicine services which help rural citizens to gain access to reputed specialists from top hospitals.
The model is a combination of technology (facilitated through e-choupal infrastructure) and community, interfaced through a 'sanchalak' (operator), who interacts with the local community and hence binds all members of the rural populace.

e-Choupal has partnership with reputed organisations in the healthcare segment, who bring their core expertise in medical care at both ends of the spectrum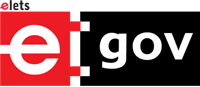 Recommended from all portals