Rapid diffusion nature of the digital technology enables related crimes to escape the grip of cyber laws. Hence there is an urgent need to develop more technology-effective cyber laws much ahead of the rapid technological changes.
ICT is about knowledge economy that involves information generation, storage, retrieval and transmission worldwide, by synthesis of computers and database, inter-networked, through satellite telecom-munication and digital electronics. India is fast catching the ICT industry by means of business process outsourcing (BPO) with developed world, most notably, the US. Large number of trained IT personnel, relatively at low wages, besides favourable IT policies and liberal promotional and tax incentives, by Government of India and many state governments did result in the development of ultra modern IT hub centres, known as software technology parks of India (STPI), across the state capitals and lead cities. They did play an important role in attracting substantial investment from MNCs, including Indian companies, to develop IT services in the country.
Economic impact of ITES
India's gross domestic product (GDP) in 2004 was $692 billion whose value addition was predominantly contributed by service sector (52%) followed by manufacturing (26%) and agriculture (22%). India's export value of ITS was $2 billion (i.e., 30% of all service exports) in 1996 which increased six fold to $12 billion (i.e., 70% of all service exports) in 2000. Information Technology Enabled Services (ITES) revenue, in the country, was $ 28 billion in 2004-05 and it is likely to reach $36 billion in 2005-06. The ITES sector accounts for 4.8% of GDP in the year 2005-'06 with exports accounting for two-third of the total. The ITS exports is targeted to reach $60 billion in the year 2009-'10. However, for sustainability of the IT sector, the cost-benefit ratio and incremental capital-output ratio of the IT sector, in relation to other national economic sectors, need to be realistically assessed and maintained.
Digital technology: All encompassing nature
Digital technology, popularly known as ICT, brought radical changes, the way people think and interact in the domains of productive work, economic value addition and exchange of goods and services, including knowledge and culture. Computers, Internets, satellite telecommun-ications and websites did enable paperless commercial and business transactions a practical reality. Such transactions are popularly called as e- Commerce, e-Business and e-Governance.
ICT and ITS are all encompassing, radically influencing, all sectors of national economy, ranging from agriculture, resource prospecting, mining, manufacturing, education, R&D, technology transfer, FDI, finance, banking, insurance, trade, health, entertainment, culture, transport, comm-unication, defence, state administration, law and order, justice and international relations.
Legal framework: limiting nature
People are still hesitant to adopt digital technology as preferred medium of e-Governance as its accessibility is still restricted to a small section of the privileged people and the law to protect (intellectual) moveable property and confidentiality of the information transmitted is still in the early stage of development.
UN Model Law
United Nations Commission on International Trade Laws (UNCITRAL), vide its Resolution No.51/162 dated 30th January, 1997, urged its member states to adopt its Model Law on Electronic Commerce, 1996. India, as a member country, did initiate amendments to its existing laws and introduced Information Technology (IT) Bill, 1999 in the Parliament. The model law, as a public policy instrument and guidelines for action, provides equal legal frame work for managing the users of e-Communications and as well as the users of paper documents. Lately, World Trade Organisation (WTO) is also developing a legal frame work that could enable multilateral trade dealings through the medium of e-Communication.
Need for amending existing laws
Presently, there are many legal systems viz, Negotiable Instruments Act, Evidence Act, Banking Regulation Act, RBI Act, Indian Penal Code etc. that recognise paper based written documents that bind the contractual parties to respect (intellectual) moveable property rights and confidentiality of the information. To facilitate e-Commerce and e-Governance, there is also a need for amending the legal framework to protect property rights and confidentiality of the information through paperless e-Communication.
Developing cyber laws
The Government of India (GoI) proposed to initiate several actions as follows: (1) to accord legal recognition to electronic records and digital signatures that enable conclusion of contracts and creation of rights and obligations through electronic media, (2) to develop a regulatory regime to oversee the certifying authorities that issue digital signature certificates, (3) to adopt civil and criminal liabilities for contravention of the provisions of the proposed cyber law viz., 'The Information Technology (IT) Act', (4) to recognise use of electronic records and digital signatures in government offices and its agencies and facilitate e-Governance, (5) to bring related amendments to Indian Penal Code 1860 and Indian Evidence Act 1872 to deal with the offences relating to transactions based on e-Records as well as paper documents as in the past, (6) to amend Reserve Bank of India Act 1934 to enable funds transfer via electronic medium between financial institutions and banks and (7) to amend Banker's Book Evidence Act, 1891 to give legal recognition for books of accounts in electronic forms maintained by the banks.

IT Act in India
The IT Bill and the proposed amendments to the related laws were widely discussed in the Parliament and State Legislatures to arrive at broad national consensus. The IT Bill was finally passed by both the houses of Parliament and received Presidential assent on 9th June 2000 and became the cyber law of the country viz. IT Act, 2000. The Law applies to whole of India and extends to the offences committed outside India as well by any person whose digital system (computers and Internets), from which the information transmission originates, is situated in India. The GoI also amended the Negotiable Instruments Act, 1881 in 2002 to be in harmony with IT Act 2000 and facilitate e-Commerce through digital negotiable instruments like e-Cash and e-Cheque as legal documents.

Complementary to cyber laws
Today, the cyber law is the application of IT law in combination with a host of public policy guidelines, rules and regulations besides invoking the provisions of various other laws as amended specifically for the purpose. The entire gamut of cyber laws could be visualised as follows: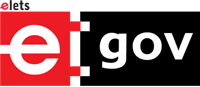 Recommended from all portals