Elets Technomedia and CMAM Association organised POSHAN Perspectives, the first in the series of webinars on Child Nutrition. The webinar largely focussed on brainstorming solutions to eradicate severe acute malnutrition (SAM) among the children in the country. It witnessed expert insights and knowledge-rich deliberations from a wide spectrum of eminent speakers from policymakers to industry leaders and domain experts.
Addressing the summit, Hemant Kumar Meena, Deputy Secretary (Women & Child Development), NITI Aayog, said, "Centre has launched POSHAN Abhiyan to fight malnutrition in the country. Under this, the government is ensuring that mass awareness should be generated on the issue… The Centre is in regular touch with state authorities through digital modes to ensure proper implementation of POSHAN Abhiyan. We've partnered with UNICEF for SAM management activities." Further, he also spoke about leveraging technology tools for better monitoring, tracking and gathering data on malnourishment in the country to enhance focus on tackling the SAM issue.
Dr Manoj Nesari, Adviser (Ayurveda), Ministry of AYUSH, was the key speaker at POSHAN Perspectives. He presented on the works carried by the Ministry of AYUSH to improve the status of women and child nutrition, health and growth across the country with insights from Ayurvedic science. He said, "The first thing important is apt nutrition before & during the pregnancy to ensure a healthy child and keep up with the health of the mother as well." He also highlighted how the Ministry has come up with a set of guidelines on Kuposhan Mukt Bharat based on Ayurveda.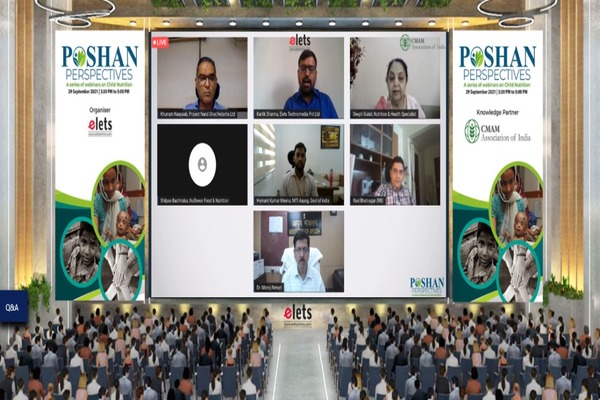 Followed by key addresses there was a panel discussion moderated by Deepti Gulati, Nutrition & Health Specialist. She deliberated on POSHAN Project that she carried in Rajasthan with CMAM Association. Discussions saw deliberations from Khurram Naayaab, Head Operations, Project Nand Ghar, Vedanta Limited; Ravi Bhatnagar, Director External Affairs and Partnerships, Reckitt Benckiser; and Akshat Khandelwal, President, CMAM Association.
Speaking on one of the major objectives of his Project Nand Ghar, Khurram Naayaab said, "The first 1000 days of a child is critical and we want to target child at the early stage to prevent them slipping into malnutrition." Adding to it he said, "We're partnering with organisations for biofortification of wheat and rice so these grains are sown in a way that they're naturally fortified."
Also Read: PM Modi to launch SBM-U 2.0 & AMRUT 2.0 today
Deliberating at the webinar Akshat Khandelwal, President, CMAM Association, said, "As per national family health survey we see that there are nearly 80 lakh children suffering from severe acute malnutrition (SAM) in the country." Further, he spoke on how CMAM is aiding children suffering from SAM by providing them food with apt nutrition. He said, "Take-home ration is moderate in protein & high on carbs and sugars which is ok for a regular malnourishment but for SAM a specialised food like RUTF which has high lipid content is needed."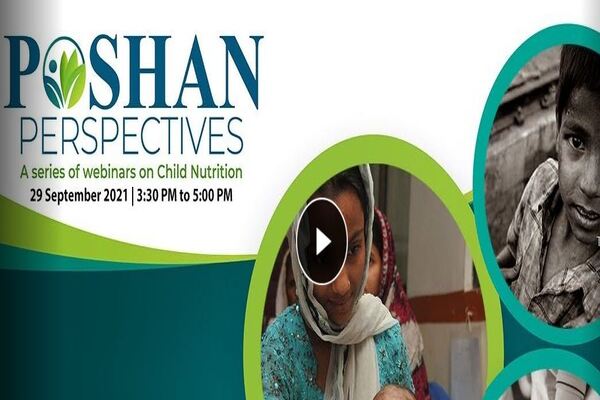 The webinar comprehensively addressed all the major aspects of fighting the severe acute malnutrition problem in India, saw probable solutions from the government, industry and academic experts and ended on a high note.
Follow and connect with us on Facebook, Twitter, LinkedIn, Elets video