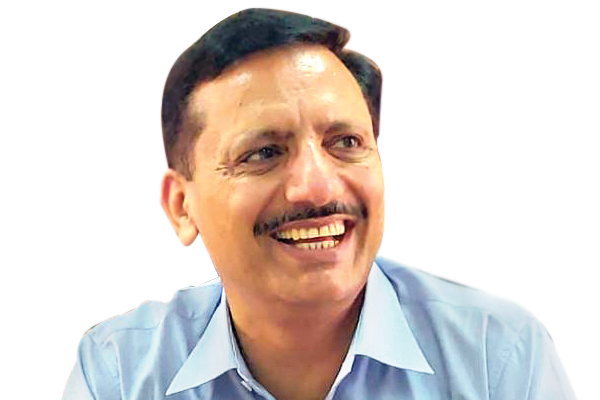 The Indian cities are witnessing a population boom due to migration that pressurises the civic resources and facilities. Especially, fulfilling the growing housing demands is a humongous task. In Rajasthan, managing the demand and supply of affordable housing for all and heading towards achieving UN's SDG 11.1 is the Rajasthan Housing Board. Throwing light on this, Pawan Arora, Commissioner, Rajasthan Housing Board, in an interview with Kartik Sharma of Elets News Network (ENN).
What measures the Rajasthan Housing Board (RHB) is taking to ensure access to affordable, adequate, and safe housing for all?
With the vision to ensure affordable housing with inclusive facilities especially for the economically weaker section, low and middle-income groups, Rajasthan Housing Board (RHB) aims to develop state-of-the-art townships to offer an abode at an affordable price fulfilling the dreams of millions. Nearly 60 per cent of the total number of houses constructed by RHB have been allocated for the economically weaker sect and the low-income group.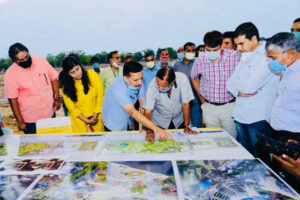 Aligning our work with our mission statement, the townships that RHB will be developing will host various facilities including modern amenities like community services, hospitals, educational institutes, parking spaces, neighbourhood parks and playgrounds for children. Furthermore, the Board is planning to adopt new technologies in construction works to ensure the product is high on quality and low on cost. Also, to cater to the growing needs in an effective manner, RHB is working on a public-private partnership (PPP) model. Grounding houses and delivering them to the people for possession is not the only goal that RHB is heading to but also it is working to maintain and sustain a user-friendly dedicated website with online facilities for the intended services. In addition, an effective public grievance redressal mechanism is also established for providing people with a hassle-free life.
Apart from building apartments for EWS and low-income group, the RHB is also taking up projects like New Independent Housing Schemes wherein there are 18 schemes which consist of independent houses and have been taken overwhelmingly by the public.After successful launch of Mukhyamantri Teachers/Prahri Awasiya Yojna RHB has taken up prestigious "AIS Residency" Residential Scheme, a group housing scheme in Jaipur that includes the construction of 180 flats for All India Services Officers And, Housing for MLAs including demolishing existing 54 old MLA flats and construction of 160 multi-storied (G+8) flats with all amenities and facilities.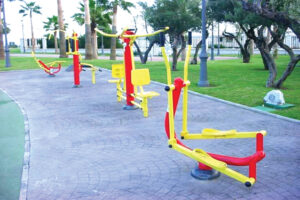 Therefore, with these initiatives in place, the RHB is contributing its share towards achieving the United Nations Sustainable Development Goal 11.1 and ensuring affordable, adequate and safe housing for all.
How RHB is inducing sustainability in urban development and making cities in Rajasthan more liveable?
Extending our scope of work from real estate projects, the RHB has also ventured into various other domains to enhance urban development comprehensively providing better facilities, services, recreational areas, public spaces, institutions, green spaces, and more.
Some of the noteworthy initiatives by the RHB includes: Jaipur Choupatty – With an idea of developing Choupatty on lines of Masala Chowk of Ramniwas Bagh Jaipur, locations in Mansarovar and Pratap Nagar were identified and the work is near completion in such a short span. In Dastkar Nagar also, such a project is being established. Apart from this, the Choupatty is also being developed in Jodhpur and Kota. Development of Coaching Hub at  Pratap Nagar, Jaipur – A large coaching hub has been planned to be developed on 65,000 sqm of land near in Pratap Nagar, Jaipur. The project is expected to benefit about 70,000 students and will generate employment in ancillary areas. Apart from an Auditorium, centralised library, cyber lab, a recreation centre, gym, health club, food court and restaurants, separate hostels for students and teachers will also be developed under the project. This will also reduce the nusiance of coaching centres in residential areas of the city.
Establishment of Enforcement Wing – For effective and time-bound action against encroachments, Enforcement Wing is being set up similar to those in Development Authorities/Urban Local Bodies. An appropriate amendment in the RHB Act, first time in 50 years, in respect of removal of encroachment, attaching property and recovery of outstanding dues of allottees has been brought about with the government approval.
Establishment of Horticulture Wing – A horticulture wing has been set up to facilitate the development of new parks and rejuvenate the older ones in the housing schemes.
Development of "City Park" in Mansarovar, Jaipur – An ambitious "City Park" project, bigger than the Central park in Jaipur, has been taken up by RHB in Mansarovar on almost 52 acres of land, this park includes a world class Fountain Square on 40000 Sq.Mt. area. The Chief Minister of Rajasthan has laid the foundation stone for the same on August 22, 2020.
Development of "Sajag" mobile app for quality control – In order to improve quality control measures, a mobile app "Sajag" has been developed and made operational to ensure effective monitoring of the quality and progress of work of the houses being constructed.
Development of "RHB Green" mobile App and website – The app and website has been developed to ensure and promote public participation in plantation drives in City Park during Monsoons. Through the app people can register and participate in the drive. Establishment of more than 50 Open Air Gyms in parks.
It is known that RHB was in a dire state before you joined. How did you manage to get the Board back in action and made record sales?
The Rajasthan Housing Board (RHB) was in dire condition and talks were going around to get it either merged with some other government organisation or dissolve it. The situation was so that the RHB owned over 20,000 unsold housing units. Therefore, there was a need to rework the operations of the RHB.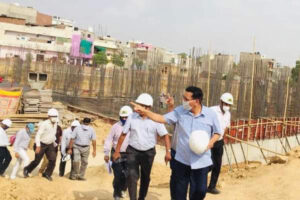 To enhance the reach of RHB among people and increase sales, we took the digital route. The RHB adopted the e-auction and e-bid submission model and ran advertising campaigns, announced on television and radio shows, placed banners, and more. Further, a new marketing cell was created and equipped its employees with the task to market the RHB owned houses in talk shows, conferences, and other occasions of mass gatherings. Further, the Board stationed a couple of its employees at the sites of unsold houses to set up helpdesks. These were meant to help the interested buyers with the online bidding process. In the first phase of the auction, we sold a many as 1010 houses in just 35 days earning a revenue of Rs 162 crore. This was also recorded in the Book of World Records. And, the second phase of the auction broke our record wherein we sold 1213 houses in just 12 days through e-auctions.
The next big innovative initiative was "Budhwar Nilami Utsav" which helped us in selling over 4500 houses. With this, we targetted the Indian sentiments as Wednesday or 'Budhwar' is considered a providential day in most parts of north India. So, people in Rajasthan were made well aware that from Monday to Wednesday they can bid on properties available and after four in the evening on Wednesday the bids were enlisted for the auction.
With the recurring hard work and innovative approaches, we were able to sell over 8164 residential and 1840 commercial properties in just 15 months and generated revenue worth Rs 2221crore. Moreover, considering the commercial properties, lease, EMIs on the sold properties, and other miscellaneous areas of work, we were able to generate Rs 400 crore revenue additionally, therefore, Rs 2621 crore in slightly more than a years time . All of this, despite the COVID crisis and a few months of the complete lockdown.