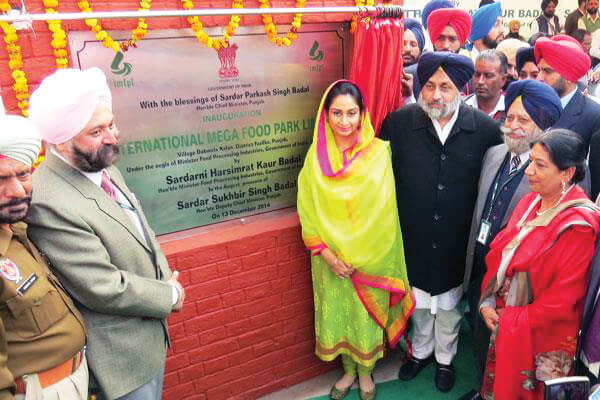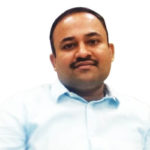 Punjab has a lot of potential in terms of industrial development. We have attracted investment of Rs 50,000 crore in the past 2.5 years, says C Sibin, Director, Industries, Punjab in an exclusive interview with Priya Yadav of Elets News Network (ENN). He also speaks at length about the scope and prospects of the various sectors such as food processing, IT and Textiles.
The Food Processing sector has attracted foreign investment so that has come up in a big way since Harsimrat Kaur Badal, our Punjab Minister also being the Centre Minister for Food Processing. What kind of growth has it seen in the past two and a half years?
When she was the Minister of Food Processing, new food parks have come up. One is in the public sector that is by Punjab Agro Corporation, Ludhiana. It is a 100-acre land and now it is expanding. A lot of investment is coming in. Godrej Tyson is also there. Del Monte is also now coming and also a couple of main companies are coming in the public sector. So that's a food park with around 100 crore investment both by the Government of India and Punjab Government also. Apart from that, there are private food parks one is in Faisalabad and the other one is in Phulwara. It is funded by the private sector but some incentives in the form of grant by the Government of India worth Rs 15-20 crore for establishments of missionaries. This is another development that took place after she became the Minister of Food Processing.
Apart from that, there are other schemes such as Kisan Sampada Scheme, which is mainly dealing with food processing. In that also they used to give a lot of incentives to the small investors. Now I think there is a new scheme for the promotion of self-help groups and small investors. They are promoting their messages and unorganised sectors such as food processing units but that is in initial stages. That is the only development in the food processing sector but Punjab has a lot of potential. We have attracted investment of Rs 50,000 crore in the past 2.5 years. Almost 50 percent of this investment has been made by HMEL Bathinda. Pepsi and ITC have also made major investments in the food processing industry.
What is the scenario of the IT industry in Punjab?
Infosys has invested in the IT sector of the state. A Special Economic Zone (SEZ) has been created but as of now, it is not much active. STPI has also set up centre in Mohali.
What difference has this policy made?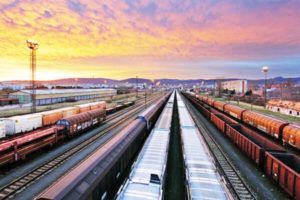 There are a lot of attractive incentives such as there is fiscal incentive such as state GST but apart from that we are giving employment subsidy, security exemption, stamp duty exemption, EDC, CLU exemption so this is an attractive investment policy as far as policy is concerned. Apart from this, there are some business decisions across industries. Even if you give incentive they may be reluctant to come to the northern part of India which has its own set of challenges. So as far as logistics are concerned we are ranked the second-best in the country as we have very well developed internal roads – four ways, six ways roads, then we have two international airports, four domestic airports but with coming of this Eastern Freight Corridor and the Kolkata international industrial corridor, we will be in better position to deal with the challenge of deficiency of ports. After the Eastern Freight Corridor becomes operational, more investors are expected to come. So it will not take much time to take containers from Punjab to the western ports. Land is a problem for us. Hence we are coming up with a land policy in association with the Department of Rural Development and Panchayats, Punjab.
We require some 1,000 acres of land for Amritsar- Kolkata Industrial Corridor so that is also being bugged out but the problem is that the land is very costly in Punjab. It is productive land unlike other states since Punjab is primarily an agricultural state. If you convert this cultivable land into industrial purpose there are many other social issues like people may lose their mainstay. Agriculture is their main source of income as they are cultivating the land but if you take away the land then we have to rehabilitate these people.
There are certain pockets in Punjab where land is not very cultivable. What is the possibility to invest in those lands?
There are no barren lands except few located in the Kandi areas, which are semi-hilly in nature. These are located in areas around Ropar, Hoshiyarpur, etc. Except for that Kandi areas, almost all the lands are cultivable land. If you use that land for industries, it is going to change the social structure also like people are who are from the agrarian background.
There are other issues also such as pollution, lack of potable and usable water scarcity. Already many restrictions on the groundwater quality has been levied in Ludhiana because of industrial exploitation. Now we are coming up with State Ground Water Authority to permit because Central Ground Water Board has certain stringent rules but we are optimistic about getting it finalised soon.
Please give an overview of the Textiles Sector.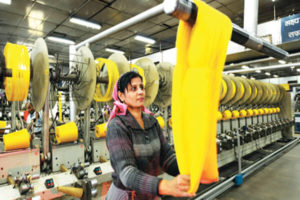 Previously there were many private textiles parks. Nowadays there are no takers for the textiles. There are a lot of textile schemes but our demand is less. Ludhiana is the hub of the textile of Punjab. Nowadays the challenge is that the raw materials are getting costlier. Since artisans and textile industrialists are getting raw materials from South East Asian countries and China is the main competitor that is producing not so quality material so they are getting very less prices. So this is the problem with the Textile industry. Ethical textile is a new sector which has a potential but again the industry has to shift into ethical textile. The Government of India has many schemes in the textile industry. As far as the state government is concerned we have a special incentive. There is zero effect zero-defect scheme upgradation on the missionaries to reduce expenditure so that they are more profitable. In the policy also, we had made the provision of incentives for people who want to upgrade to the higher quality missionaries. We are also in the making of 'Make in Punjab' policy wherein we are giving preference to the 'Make in Punjab' units in all the procurement. These are some of the recent developments in the industrial sectors.