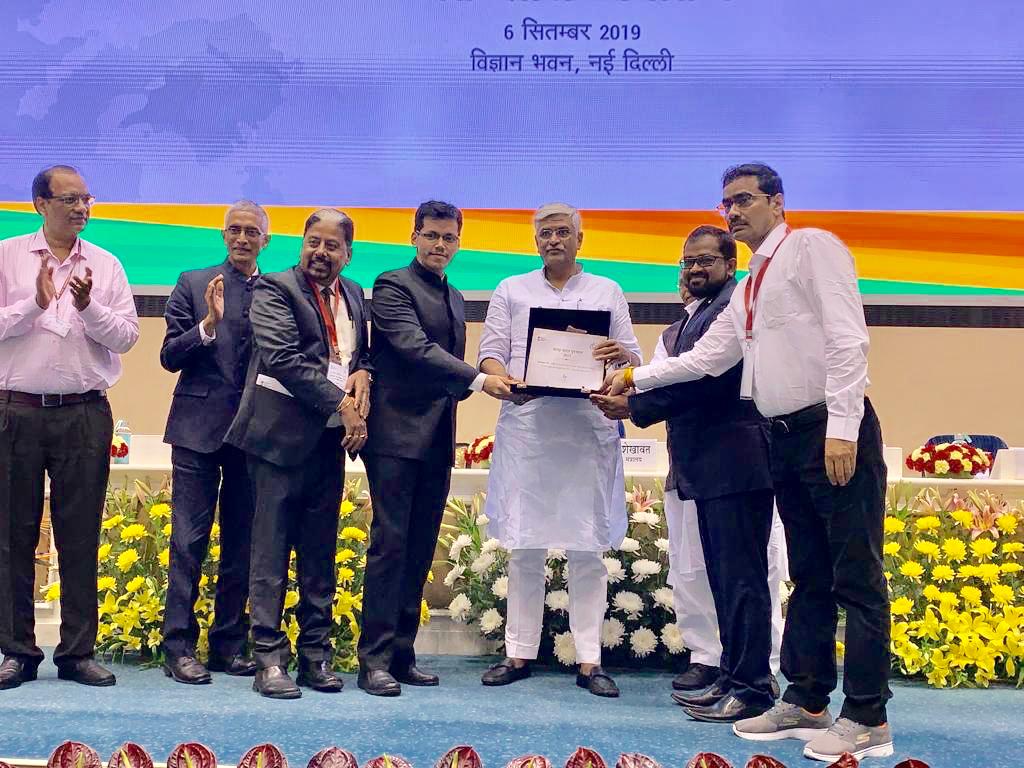 In Phase II of Swachh Iconic Places initiative under Swachh Bharat Abhiyan, Shree Mahakaleshwar temple, Ujjain, has been declared the first runner-up 'Swachh Iconic Place' by Ministry of Jal Shakti, Government of India (GoI).
The temple received this award for the second consecutive time and is the only temple from Madhya Pradesh to be included in the category of clean religious places.

The declaration and award ceremony took place at the 'Swacch Mahotsav 2019' held in New Delhi on September 6, 2-10. The ceremony was organised by the Department of Drinking Water and Sanitation, Ministry of Jal Shakti and was inaugurated by the President of India, Ram Nath Kovind.
Shashank Mishra, District Collector and President, Mahakaleshwar Temple Management Committee (MTMC) together with Additional Collector and Administrator, MTMC, Sujan Singh Rawat, received the award, which was presented to them by Gajendra Singh Shekhawat, the Minister of Jal Shakti, GoI. Nilesh Parikh, CEO of Zila Panchayat Ujjain, was also present during the occasion.
Mahakaleshwar temple employs more than 200 people who use modern machinery to take care of cleanliness of the temple in three daily shifts. Regular feedback is taken from devotees and improvements are made accordingly.
Shashank Mishra said this was a pleasant result of the continuous hard work put by all the people involved.
Sujan Singh Rawat said the credit goes to all the people associated with the Mahakal temple, especially to the cleaners; because of their hard work and service, the temple has been awarded today.Mahakaleshwar temple is one of the twelve Jyotirlingams of India, which are said to be the most sacred abodes of Lord Shiva. The temple is situated on one side of the Rudra Sagar lake in the ancient city of Ujjain.
On September 5, 2019, A show premiered on History TV18 called "Mahakaleshwar: The Legends of Shiva" on the working of Mahakaleshwar temple during Shiva-ratri.