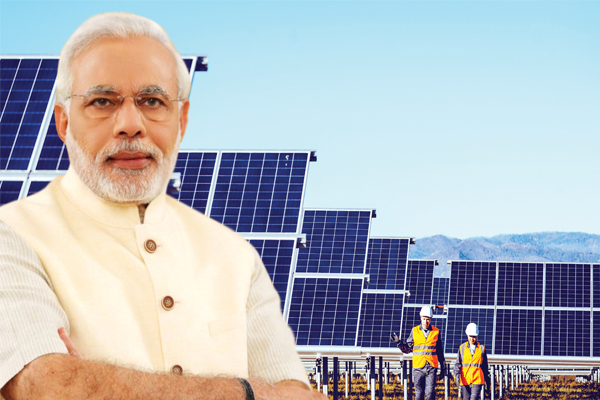 In the past five years, India has nearly doubled its cumulative renewable energy generating capacity from 35,500 MW in 2013-14 to 7,000 MW in 2017-18. This growth has come on the back of a focused policy push from the government, making the country 4th globally in terms of total wind power installed and 6th in terms of total solar power installed.
India is now the third biggest market for renewable electricity, only marginally behind China which has emerged as the world's biggest renewable energy market. This achievement has been fuelled by the falling costs of wind and solar technology over a period of time and a favorable policy environment. The achievements in the renewable energy sector so far are looking promising and reaching the target of an installed capacity of 175,000 MW by 2022 through renewable energy sources appears just within India's reach.
The Elets 2nd National Power Summit, Hyderabad, provides a timely opportunity to the power sector to gather on a single platform to create a clear road map, capitalising on the transparent bidding process rolled out by the government to further push down the overall cost of production, and take full advantage of the notified off-shore wind policy—both of which would prove to be a game-changer.
The second edition of the National Power Summit will build upon the outcomes of the first summit that took place in 2018. We are also pleased to announce that the 3rd National Power Summit will take place in February 2020, as part of our efforts to help the industry put a concerted effort to bring about change in the power sector.
Also Read: CEL spearheading solar projects in India
The eGov special edition dedicated to India's power sector, to be unveiled during the upcoming summit on July 12 in Hyderabad, offers a unique insight into the causative forces transforming the face of India's power sector and the leaders enabling this process. Our cover story discusses India's road map for a sustainable energy future while revisiting the various challenges and opportunities, as also the leading role of states in achieving the ambitious renewable targets set forth by the government.
This specially curated issue of eGov magazine also carries the interviews some of the top decision-makers like Ajay Misra, Special Chief Secretary, Department of Energy, Government of Telangana; N Janaiah, Vice Chairman & Managing Director, Telangana State Renewable Energy Development Corporation Limited; A Gopal Rao, Chairman & Managing Director, The Northern Power Distribution Company of Telangana Limited; G Raghuma Reddy, Chairman & Managing Director, Telangana Southern Power Distribution Company Limited; N S Pillai Chairman Kerala State Electricity Board Limited; Venkatesh Dwivedi, Director (Projects), Energy Efficiency Services Ltd; and Amala Akkineni, Founder, Blue Cross Hyderabad, Actor and Director, Annapurna International School of Film and Media, and H.E. Mohamed Maliki, Ambassador of Kingdom Of Morocco to India, among others.
The article, 'Indian Electric Vehicle Market: The Segment Riddle', written by Vijay Jaiswal, Director-Automotive Department of Industries & Commerce, Government of Telangana, highlights the evolving market dynamics of Electric Vehicles in India, understanding of which will be critical in EV adoption across the country.
With the advent of new and interesting technologies in wind turbines, solar panels and battery storage along with a wider proliferation of new concepts such as offshore wind parks, floating solar, solar pumps, etc, the growth of renewable energy is expected to be robust in India in coming years. This will allow the country to fulfill the goals of the 2015 Paris Climate Agreement by looking to generate 40 percent of its electricity from non-fossil fuel-based resources by 2030.
Our endeavour at eGov magazine will be to keep our esteemed readers posted on the latest developments in the sector and contribute our bit towards India's Green Future.