The Department of Agriculture and Cooperation has automated the process of application of license. In fact, the entire departmental process has been made online. Digital signing of licenses has also been enabled, says C Parthasarathy, Principal Secretary, Department of Agriculture and Cooperation, Government of Telangana, in conversation with Sudheer Goutham of Elets News Network (ENN).
What IT initiatives have been taken up by the State Agriculture Department to make the activities seamless and transparent?
Telangana is a front runner in utilising Information Technology for smart governance to provide G2G, G2B, G2C services across the State. Various e-governance initiatives were already launched by the State Government and IT has been extensively used to improve the performance of administration, information interchange, speedy and effective services, resource management and many other related sectors.
Online Subsidy Seed Distribution System: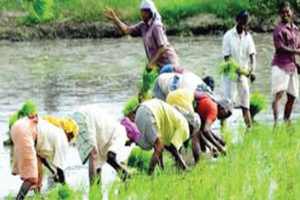 The entire process of distribution of subsidy seed to farmers has been automated and IT enabled. The system has been adopted from Rabi crop last year and the department has successfully implemented the online system for three seasons. During Kharif 2017, 4,99,294 online permits were issued and 4.08 lakh quintals seed distributed utilising this system. The system enabled serving the actual farmer by linking of the subsidy seed distribution system with Land Records Updation Programme (LRUP) database of Revenue Department, brought greater transparency, accountability and service was delivered to large number of farmers in less time.
Online Input License Management System:
The Department also performs the statutory functions under various Acts and Regulations (i.e., quality control) to ensure supply of quality inputs i.e. seeds, fertilizers and pesticides to farmers. As part of regulating the supply of this input, licenses are given to the manufacturers and dealers. The department has automated the process of application of license and now digitally signed licenses are issued to the dealers/manufacturers. The entire departmental process has been made online. Digital signing of licenses has also been enabled. As part of Ease of Doing Business, checklists have been defined, service level agreements are fixed, the procedure for obtaining of licenses has been published on the website, enabled the feature of knowing the status of application and SMS alerts are sent to the dealers/ manufacturers.
Implementation of Rythu Bandhu: In order to relieve the farmers from debt burden and not allowing them to fall in the debt trap again and for providing investment support to Agriculture and Horticulture crops Government of Telangana is giving a grant of Rs 4,000 per acre per farmer each season for purchase of inputs like
Pesticides
Towards Labour and other Investments in the field operations of farmers' choice for the crop season.
During Kharif, 2018, cheques were distributed to farmers and the scheme implementation and monitoring was completely automated so as to facilitate traceability of each and every cheque printed.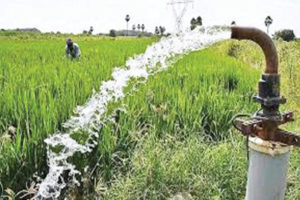 During Rabi, 2018 direct electronic transfer of cash component was implemented as per the directives of Election Commission. The Agriculture Extension Officers collected the latest bank details of all the farmers and uploaded in the Rythu Bandhu portal using the mobile app. It is decided by the Government to electronically transfer the amount under the scheme through "e Kuber" Government platform which involves no operational costs. Further, the response file indicated success or failure of transaction farmer wise.
It was ensured that the farmer is informed of the deposit of amount in his account an automated SMS was also sent in local language to each and every farmer intimating the amount and bank account in which the amount is deposited by government under the scheme. In case of failure cases also an SMS is sent to the concerned farmers indicating the reason for rejection. The farmer is intimated that the amount could not be deposited in his account by the Government and should immediately consult the Agriculture Department Officer at field level for rectifying the error. Once rectified, all such farmers' details are being submitted again for transferring the amount. As on date, an amount of Rs 4,724 crores is transferred into 43.84 Lakh farmers account.
Rythu Bima (Farmers Group Life Insurance Scheme)
The main objective of the Farmers Group Life Insurance Scheme (Rythu Bima), is to provide financial relief and social security to the family members/ dependents, in case of loss of farmer's life due to any reason. Farmers in the age group of 18 to 59 years are eligible to enroll under the scheme. The entire premium is paid by the Government to the Life Insurance Corporation of India (Largest public sector PSU for Insurance in India). In the event of the death of the enrolled farmer due to any cause including natural death, the insured amount of Rs 5 lakhs is deposited into the designated nominee account within 10 days.
Read More: Growth Drivers of focus sectors Gujarat's Economy
Automation of distribution of Farm Implements:
The process of distribution of farm implements/machinery on subsidy has been completely automated starting from application through Common Service Centres till subsidy is released to the firms. The farmer can apply for an implement through Common Service Centres. After internal approval at various levels, the system generated supply order is sent online to the firms. The firms then upload the invoice and photograph of supply of implement. After verification of supply, the utilisation certificates are generated online and digitally signed.
Beside this, under National e-Governance Plan (Agriculture), the infrastructure has been strengthened at State Headquarters (HQ), District HQ, ADA Division HQ by providing desktop computers, printer-cum-scanners, switches, etc. The Government of India initiatives are effectively utilised like Kisan Call Centres, mKisan Portal and Kisan Suvidha Mobile app in effectively rendering extension services to the farming community.
How does the State Government machinery remain connected with the farmers community and does department has the facility like command and control in place to monitor activities?
The Government has recruited 2,573 Agriculture Extension Officers (AEO) and one AEO for every 5,000 acres. On an average there is one AEO for every 2-3 villages. All the AEOs were provided with high configuration Samsung tabs and they were instructed to maintain the records of all the farmers in his jurisdiction.
The Kisan Call Center number 1800-180-15851 has been publicised to enable the farmer to call to the toll free number and get technical advises. The KCC has 12 farm tele advisors working from morning 6.00 AM to 10.00 PM.
Approximately 26 lakh farmers have been registered in mKisan portal developed by the Central Government. The officers at State level and District level are registered in the portal for sending advisories to the farmers. Every week the SMS alerts are sent on important topics to the farmers.
A comprehensive farmer's database consisting of 57.24 lakh farmers is in place. Various IT initiatives are developed with live dashboard facility to monitor the implementation of the schemes.
How is the Government encouraging farm mechanism/automation for the farmer's community in the State? Please mention the initiatives?
The main objective of supplying various farm machinery and establishment of various Custom Hiring Centres on subsidy is to reduce drudgery associated with various farm operations and to improve the efficiency of farmers.
"During Rabi, 2018 direct electronic transfer of cash component was taken as per the directives of Election Commission. The Agriculture Extension Officers collected the latest bank details of all the farmers anduploaded in theRythu Bandhu portal using the mobile app."
Farm power availability and the average food grain yield have a direct relationship. As on date, the Farm Power availability in Telangana is 2.00 kW/ha which is higher than the National average of 1.35 KW /ha. It is projected to achieve the Farm Power availability of 3.5 kW/ha by 2024 in the State.
(Highest farm power in Punjab: 3.5 KW/Ha, second highest: Haryana: 2.25 KW/Ha)
Farm Mechanisation is being implemented under the following three schemes–Normal State Plan Normal State Plan (NSP)/State Sector Scheme (SSS), farm mechanisation component of Rashtriya Krishi Vikas Yojana (FM-RKVY) and centrally sponsored schemeSub-Mission on Agricultural Mechanisation (SMAM). The following implements are supplied under the above mentioned three schemes:
Various farm implements/ machinery i.e. Animal Drawn Implements, Tractor Drawn Implements, High Cost Machinery (Upto Rs 1 lakh & Rs 1 to 5 lakh), Post-Harvest Equipment, Plant Protection Equipment, Inter-cultivation Equipment, HDPE Tarpaulins and establishment of Custom Hiring Centres for Land Preparation(Big & Small) of various crops, Paddy Transplanting and Harvesting package , CHC-Dry land crops and CHC-Sugarcane(Big & Mini) under the scheme are being supplied keeping in view the demand from the farmers.
Custom Hiring Centres for land preparation of various crops, paddy harvesting package, Rotovators and Maize Harvesting package are being supplied under the FM-RKVY scheme.
Mini Tractors, Power Tillers, Tractor Drawn Implements, Plant Protection Equipment, Post-Harvest Equipment are being supplied under the SMAM scheme.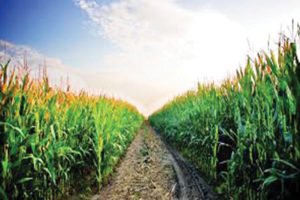 The Government is giving more importance to establish Custom Hiring Centres for various crops to improve yield and to reduce the cost of cultivation by reducing labour charges, to create employment to rural youth, to reduce the over exploitation of private firms who charge excess hire charges during peak season As full cage wheels were damaging the BT Roads, the package of 'Land Preparation' for paddy was introduced during 2015-16 by including above 20 PTO HP Tractors along with Rotovator as mandatory items in Farm Mechanisation Scheme.
Custom hiring centres are promoted by extending 50 percent subsidy and 95 percent subsidy to SC and ST farmers with the objective of making the high cost machinery available within the reach of small and marginal farmers.
Farm Mechanisation Scheme is the flagship scheme of Telangana. The Government is allocating increased budget every year. The total budget allocation including all the three schemes has increased from Rs.166.95 crores in 2014-15 to Rs 948.30 crores in 2018-19.
The Government have introduced new projects under irrigation with objective of increasing the ayacut under paddy.
Under paddy cultivation, transplanting operation is associated with more manual labour and hence, in order to reduce the cost of labour, the Government intends to promote paddy transplanters by providing subsidy to the farmers in a big way in the State .
Tell us about the endeavors taken up by the Government in last few years supporting and encouraging the farmer's community.
The State Government has implemented several pro-farmer initiatives to ensure their security and self-sustainability which is being replicated by other State Governments as well.
Providing Investment Support to farmers at Rs 8,000 per acre every year to all the farmers of Telangana.
Providing financial security to farmers by providing a Life Insurance of Rs 5 lakhs to eligible farmers between 18 to 59 years. 
Relieving farmers from debt burden by implementing crop loan waiver (Rs. 16124.38 crores in four annual installments) benefitting 35.30 lakh farmers.
Huge investment in irrigation – Major, Medium & Minor (Rs. 25,000 crores every year)
Free and Quality Power (24 hours) to Agriculture (Annual Budget of Rs 4,984 crores)
Promotion of Micro Irrigation (4.86 lakh acres in four years)
Creating additional storage space (18.25 lakh Mts with Rs 1,024 crores of NABARD Assistance)
Promotion of Protected cultivation (1150 acres with Rs 363 crores)
Promotion of Farm Mechanisation (Rs 586 crores in four years)
Strengthening of Extension machinery (One Agricultural Extension Officer for every 5,000 acres)
Timely and decentralised Input distribution – through PACs
e-Nam and Marketing reforms – (In 47 markets live traded 26.61 Lakh tons of quantity, with a value of Rs 8,205 crores)
Raising agricultural productivity and making farming remunerative
Strengthening of Telangana as a 'Seed bowl of India'
Establishment of Spice Park (Project cost of Rs. 30.82 Crores)
One state-of-the-art Centre of Excellence for vegetables and flowers, etc.
How is the government ensuring the farmers agricultural produce get reasonable price and market?
The Telangana has linked trading in 47 functional markets with e-NAM (e-National Agriculture Market), thereby converting most of the functionality in a digital manner. The entry to exit is made computerised. The weighment is captured through integration of weighing machines to the system. Now payments are made as per the sale, bill generated through the system into accounts of farmers and stakeholders. The disbandment of issuing of manual Sale Bill (takpatti) in most of these 47 markets is another transparency achieved through digital transactions. As sale bill is system generated, there is no scope to add extra cuttings if any to the sale bill to the disadvantage of the farmers.
On storage front. we have created additional capacity of 17.05 Lakh metric tonnes of additional warehouse space thereby, Government agencies are procuring the commodities at Maximum Selling Price (MSP) from farmers without waiting for storage space. Further, farmers are using the space to store their produce under pledge finance scheme.
The State has amended the Agriculture Market Act in 2016 to ensure declaration of warehouses, cold storages and even a place as a Market, thereby giving scope of providing alternative markets to the farmers at nearby farm gate.
Follow and connect with us on Facebook, Twitter, LinkedIn, Elets video