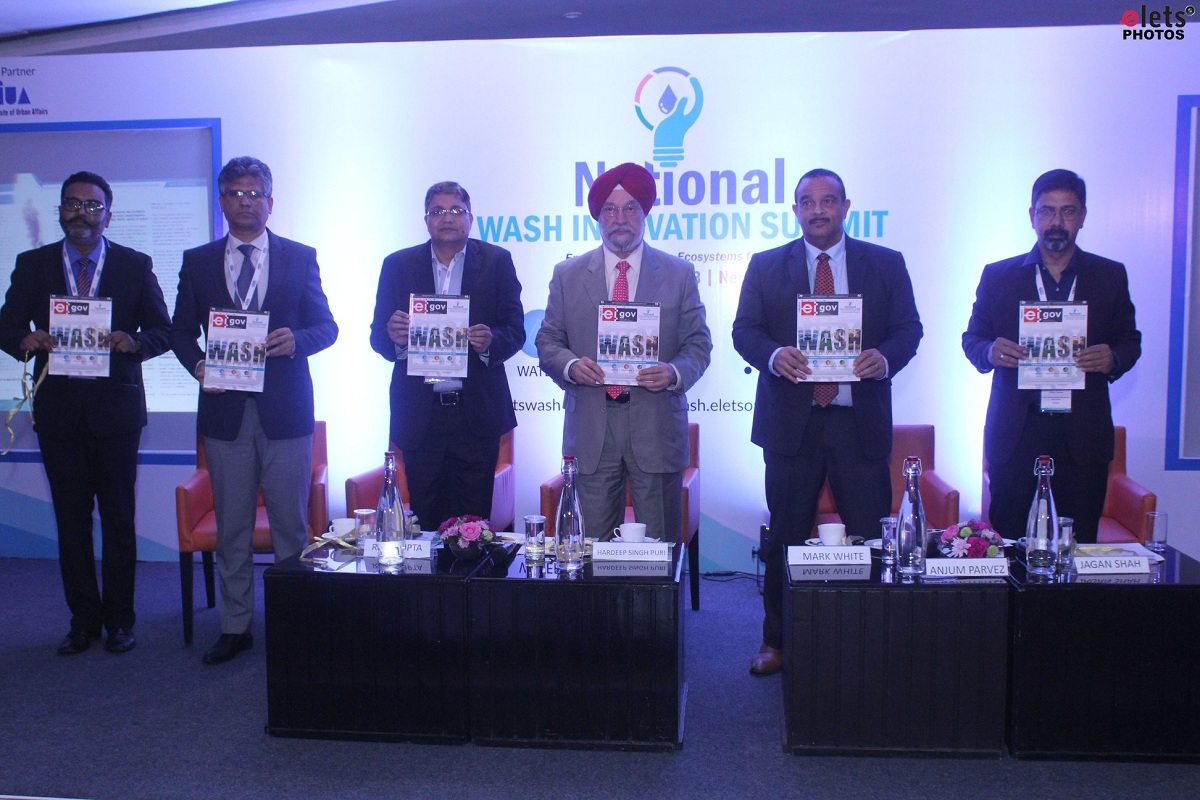 India is well on its way to achieving the target of 67 lakh toilets before October 2019, said Hardeep Singh Puri, Minister of State (I/C) for Housing and Urban Affairs, Government of India, during the inaugural of National WASH Innovation Summit in New Delhi on Tuesday.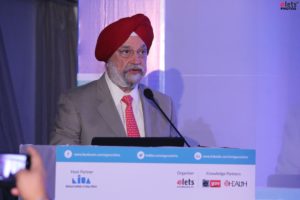 "It gives me immense pleasure to share that under the Swachh Bharat Mission (Urban), over 60 lakh household toilets & over 4 lakh community toilets have been built in urban areas and we are well on our way to achieving the target of 67 lakh toilets before October 2019," the minister said.
"MoHUA is driven by the goal to provide adequate urban infrastructure and services that can ensure the development of healthy Indian cities where all our population can lead productive lives," Puri added.
India is moving ahead in the Water, Sanitation and Hygiene (WASH) sector with a vision and strategy, which is being reflected in the Government's flagship programmes like Swachh Bharat Mission, Puri said at the summit, which was attended by who's who of India's WASH sector.
"Before 2014, India did not fully realise and acknowledge the scale and pace of urbanisation… We neglected the urbanisation space since Independence, as we thought that India is a predominantly rural country," the Minister stated at the inaugural of National Innovation Summit 2018 held on Tuesday.
He said the country has to acknowledge that "the urbanization is here to stay".
Talking about the paradigm shift happening in the urban space, Puri said that presently the economic growth in India is coming from urban centres. "As much as 65 percent of India's GDP and 90 percent of tax revenue is being generated in urban areas."
Agriculture today accounts for only 12 percent of the country's GDP, he added.
"We have to prepare for the fact that by 2030 at least 40 percent of India's population will be living in urban centres," the minister said.
Speaking on the success of Swachh Bharat Mission and Atal Mission for Rejuvenation and Urban Transformation (AMRUT), the two flagship programmes of the Government of India for the transformation of urban centres in the country, Puri said in 2014 the sanitation cover in India was just 39 percent which has now risen to 92 percent in just four years.
"Under AMRUT, over 2,400 projects worth Rs 74,000 crore, targetted towards ensuring an improved water supply, sewerage, and drainage, have been approved under the State Annual Action Plans for 2015-2020," the minister said.
Puri also called on Urban Local Bodies to find innovative ways to raise funds to implement projects and build infrastructure for WASH.
Professor Jagan Shah, Director, National Institute of Urban Affairs; Anjum Parvez, Secretary, Urban Development Department, Government of Karnataka; Mark White, Mission Director, USAID-India; and Dr Ravi Gupta, Founder Publisher, CEO and Editor-in-chief, Elets Technomedia Pvt Ltd, were among distinguished personalities present on the occasion.
"There are too many schemes running on the ground and we keep on launching new ones. We need a focused approach to pass on the benefits of WASH related projects to the public," said Anjum Parvez on this occasion.
A Smart City cannot be smart if every household doesn't have an underground sever system, 24×7 water supply and a proper sewer system, he added.
Meanwhile, Mark White from USAID said his organisation can work in collaboration with the government of India to find innovative solutions for water and sanitation issues. "USAID can help build public private partnerships to find innovations in WASH."
The day-long summit comprised four technical sessions to address various issues related to WASH and find a way forward through collaborative approach and innovation.