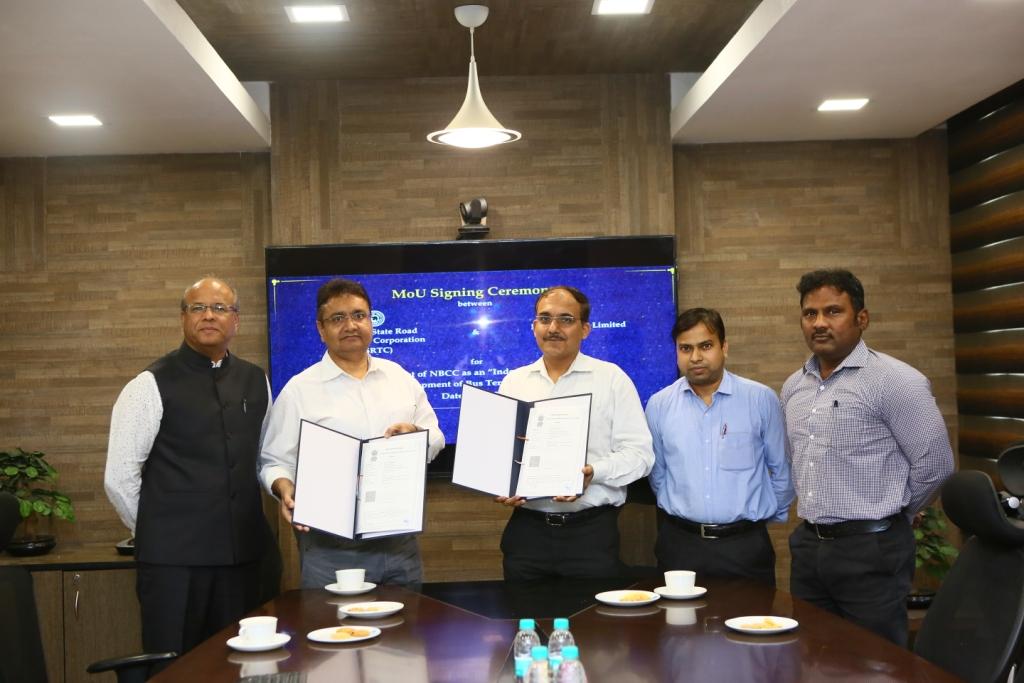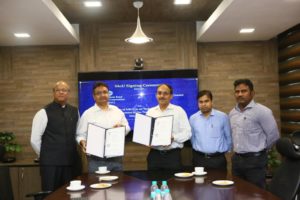 NBCC (India) Ltd, a Navratna Central Public Sector Enterprise (CPSE) under Ministry of Housing and Urban Affairs (MoHUA), has been appointed as Independent Engineer by Gujarat State Road Transport Corporation (GSRTC) for the supervision of development of seven bus terminal facilities in Gujarat.
The Memorandum of Understanding (MoU) was signed between Ajai Kumar, General Manager (Engineering) on behalf of NBCC and  Hitesh J.Parmar, Chief Civil Engineer, GSRTC.

The State owned GSRTC has been developing these bus terminals in Rajkot, Patan, Modasa, Navsari, Amreli, Bhuj and Bharuchon DBFOT (design, build, finance, operate and transfer) basis with estimated cost of approximately.\ Rs 100 crore for which concessionaires have already been appointed by GSRTC.
"Our endeavor will be to ensure that quality construction is achieved in compliance with technical requirements for the iconic bus terminals of Gujarat State." said Dr. Anoop Kumar Mittal, Chairman-cum-Managing Director, NBCC (India) Ltd. "Our diversified and rich experience in the field of construction and redevelopment has enabled us to accept new varied business opportunities."
As an Independent Engineer, NBCC's scope of services involves vetting of design, supervision of construction, periodic reviews as per project program and reporting to GSRTC as per concession agreements signed with concessionaires.
ABOUT NBCC
NBCC (India) Ltd., is a blue-chip Government of India Navratna Enterprise under the Ministry of Housing and Urban Affairs (MoHUA), Government of India. Certified with ISO 9001:2008 from the Bureau of Indian Standards in respect of Project Management & Consultancy, the Company's present areas of operations are categorised into three main segments, i.e. (i) Project Management Consultancy (PMC), (ii) Real Estate Development & (iii) EPC Contracting.
The company is listed with both the Stock Exchanges since 2012. With consolidated revenue of Rs 6,401 Crore, the company has been growing with a consistent upward trajectory of 20% CAGR since the last 5 years. The company's unique business model has today made it stand out as a leader in its own right in the construction sector with more than INR 85,000 crore Order Book in hand.