The Naya Raipur, envisaged to be the new capital city of the State of Chhattisgarh is steadily coming into existence with a lot of infrastructural developments justifying its title as the 'capital city'. A look at its development through the prism of Smarty City Projects offers an interesting perspective, writes Gopi Krishna Arora of Elets News Network (ENN).
The overall development can be gauged from introduction of new systems, coming up as part of Smarty City projects. Some of the projects are:
City Command and Control Centre (CCC)
The City Command and Control Centre (CCC) is a centralised hub of integration for various components envisaged under the Naya Raipur Smart City system. It acts as a single roof for all the data capturing, processing, consolidation reporting, monitoring and control. Team of various stakeholders can operate on their respective areas from CCC. The integrated Geographic Information System (GIS) based CCC comprises workstations, video wall, CCC application, contact centre etc to manage city operations.
The various pillars/tracks of the smart city project that form a part of city administration and command and control centre are: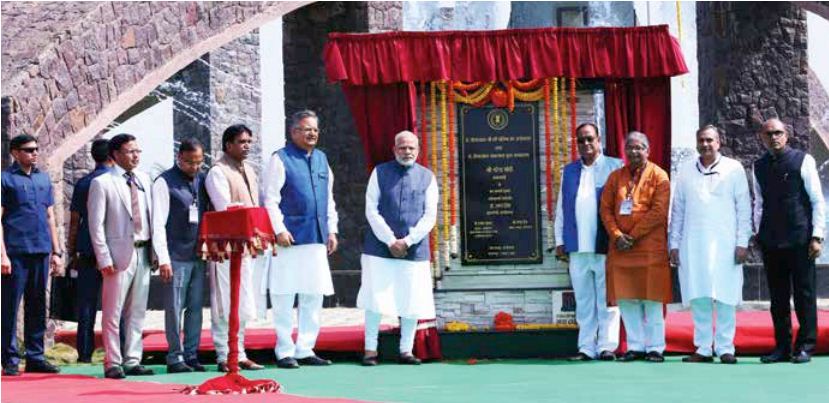 Smart Governance
Smart governance application including common portal and mobile applications
The overall objective of this track/ component is to change and improve the model that governs interaction between the administration and citizens and establishes free-flowing, electronic, customer service system providing information and public services to local residents.
The modules incorporated under smart governance are RTI, land and rehabilitation, estate and project, building permission management system, water and sewerage connection and grievance redressal for citizens and legal, meeting management, environment, finance, Human Resource Management System (HRMS) and payroll, file movement modules for city administrators. There will be a common city portal offering all the services and mobile apps for the same.
Utility Management System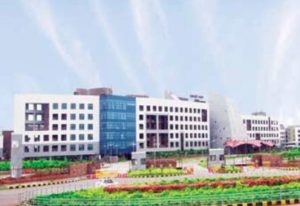 The primary objective of the Utility Management System is real time remote monitoring, control of water, electricity and sewerage system. It is meant to ensure real time assessment of electrical and water supply situation and provide alerts and alarms in case of deviation to set parameters. It will enable better decision-making by providing real time data and ensure accountability into the system.
City Surveillance System
The city surveillance system has been envisaged to be one of the tools to ensure safety and security of the citizens of Naya Raipur, with an aim to reduce the overall crime graph in the city. The solution will aid in detection and providing response to incidents and provide alerts and feedback to the monitoring authority about abnormal situations. Video Analytics will be done on live video images including detection of violations such as wrong direction, improper parking, loitering etc.
Transport Management System
The Intelligent Transport Management System (ITMS) aims to provide a comprehensive, real-time data-driven capability for design and implementation of policies and strategies for traffic, transit and urban planning. Speed Detection Cameras and Automatic Number Plate Recognition Cameras (ANPR) have been placed at various locations across the city whose feed is integrated with the command and control centre.
MAJOR COMPONENTS OF NAYA RAIPUR
Capital Complex: A huge complex serves as an administrative edifice of Chhattisgarh. 

New Mantralaya (State Secretariat) and Offices of Heads of the Department exists as twins that are home of all the administration of Chhattisgarh.

Residential Colonies (a township is being developed by Chhattisgarh Housing Board near Capital Complex at sector 27 on 62 hectares of land to build 2,600 housing units)

Institutional area, which is home to all the educational institutes.

Gems and Jewellery Park- A special park nurturing Gems and Jewellery sector.

Sports Complex-For the wellness of body and mind, a sports complex is developed. This modern day complex is set up at sector 3 and cover all the modern sports from cricket to canoeing . The complex has a circular layout with excellent connectivity to rest of the city.

Central Business District- A huge Commercial citadel catering the business offices of Chhattisgarh.

Logistics hub-With Naya Raipur becoming the administrative and business of State, there is a huge demand for warehouses. This serves as the means by which we redress this demand.

Software Technology Park- A dedicated software park inviting the who's who of Software Sector.

City Park-A huge park with dedicated lanes for joggers and cyclists and a huge green cover which is ideal for yoga enthusiasts.

Raj Bhawan and residences of Ministers in the second phase close to the Capital complex.

The State Vidhan Sabha (Legislative Assembly) in the capital complex in the second phase.
City Connectivity and IT Infrastructure
The objective of Smart City network is to develop a robust network to meet the present and future requirement for the Naya Raipur. In order to meet the Smart City network requirements, a robust and resilient captive fibre network is laid at pan-city level. At remote locations, wireless communication via GPRS has been utilised.
Data Centre
The data centre located within the Command and Control Centre Building hosts the applications of the entire Smart City system in a highly secured environment. Various design considerations have been followed to create a state-of-the-art facility such as high throughout and performance, high availability and redundancy and network security.
Integrated Building Management System
Integrated Building Management System has been installed and configured for Paryavas Bhawan (NRDA office) and command and control building to monitor the building's mechanical and electrical equipment such as ventilation, lighting, power systems, fire systems and security systems.
Intelligent Street Lighting System
A centrally controlled smart LED street lighting system has been laid, spread over an area of 72 kms, facilitating the authority to ensure dimming, alternate lighting in various areas during different time periods as per the requirement.
This has enormously reduced the cost of operations and also helped in preventive maintenance. Technical parameters like energy, current, voltage, frequency, etc. are obtained regularly with the use of data analytics. Not only the faults but also need of any preventive maintenance is triggered by the system.
Intelligent Transport System for Bus Rapid Transit System (BRTS)
Naya Raipur has an intelligent public transport system with 13 BRT depots and 30 BRT buses. The ITS system consists of automatic vehicle location, automatic fare collection, CCTV surveillance and depot management sub-systems.
Follow and connect with us on Facebook, Twitter, LinkedIn, Elets video