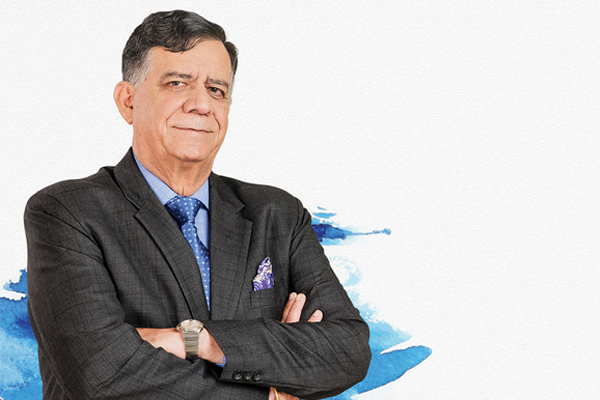 Uttar Pradesh stands for Ease of Doing Business and the Government is ensuring that at every step so that a business finds a reason and medium to grow, compete and flourish here, says Satish Mahana, Minister for Industrial Development, Government of Uttar Pradesh, in conversation with Arpit Gupta of Elets News Network (ENN).
How do you percieve Uttar Pradesh Investors Summit 2018?
Uttar Pradesh Investors Summit 2018 will be the first step towards industrialisation in the State in Lucknow. It should not be looked as the final show rather it will be just the beginning. In our efforts to make Uttar Pradesh, a preferred destination for investors around the globe, the Summit will offer a great opportunity to collaborate and make Uttar Pradesh an investment- friendly State. We have organised six roadshows in industrial capitals of the country in New Delhi, Bengaluru, Hyderabad, Mumbai, Kolkata and Ahmedabad. Industrialists were of the view that such delegation from Uttar Pradesh had perhaps come for the first time to invite industries for investment.
Our government strongly believes that investment in the State will only come when we will listen to the grievances of the industrialists, address their concerns and ensure business-friendly en- Bhoomi Poojan ceremony for UP Investors Summit 2018 at Indira Gandhi Pratishthan. vironment. We have been working tirelessly on the same lines for the last nine months. Our Industrial Investment & Employment Generation Policy, 2017 has created an investor-friendly environment in the State and will ensure value addition in the state in terms of investment and employment generation.
What is the vision behind it and how has been the response from the industries so far?
Hon'ble Chief Minister Shri Yogi Adityanath ji has a vision behind organising Uttar Pradesh Investors Summit 2018 that we should invite industrialists within the country to invest in Uttar Pradesh, as they are the real ambassadors to spread message across the world. The investment from global players will automatically come when Indian industries will start believing that Uttar Pradesh is one of the preferred destinations. After the success of Uttar Pradesh Investors Summit 2018, we might plan a Global Investors Summit next year anytime to invite industries from world over for investment in Uttar Pradesh. We have seen that public perception towards Uttar Pradesh has changed a lot. When I was speaking to one of the country ambassadors recently, he told me when they used to come to India for investment and industrialisation purpose, they would visit only a few cities but never thought about Uttar Pradesh. They are glad to see that UP Government is taking a lot of initiatives in this direction.
What are the key factors apart from incentives that will attract industries to invest in Uttar Pradesh?
Uttar Pradesh stands for 'Ease of Doing Business' and the Government is ensuring that at every step – a business finds a reason and medium to grow, compete and flourish. U stands for Upgrade and P for Progress. Incentive is just one factor but it is not everything. Safety and security of the industries and industrialists is another important aspect. Without 24×7 power supply in the industrial area, industrialists will not prefer setting up their units in any State. If they will fall prey to red-tapism and their approvals and sanctions will be on hold for a long time, it will irritate them. Therefore, we are committed to provide a good and transparent environment for our investors with zero tolerance for corruption and crime. We are also looking to incorporate latest technology in carrying out various programmes and schemes – with further digitalisation of departmental operations, government records and public utility services.
We have adopted 'Ease of Doing Business' to curb the human intervention. In addition, we have also introduced single window system to facilitate the industries. Our single-window clearance mechanism is a web-based single-table system for the entrepreneurs who are willing to invest in the state. It is simple and transparent. Besides, we have also tweaked our policies and increased incentives to the entrepreneurs. We have attempted to provide them 360-degree solutions and benefits for the welfare of industries. We will not only give them a feel of safety and security but also respect them and wish for their prosperity.
When we put all in India these factors put together, we feel that investors will trust on us and industries will flourish in Uttar Pradesh.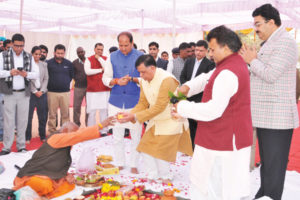 Who will be the key attendees in Investors Summit? Do you think this summit will enhance jobs and employment in the State?
We have invited big as well as small industries, as they both complement each other. Keeping in mind the need of jobs and employment in the State, we have invited large scale industries from various sectors including Agro and Food Processing, Infrastructure, Electronics Manufacturing, Information & Technology and Startup, Dairy, Film, Handloom and Textile, Renewable Energy, MSMEs, Tourism and Civil Aviation etc. It is obvious that investment will help increase the jobs and employment, as they are directly proportional to each other. Uttar Pradesh is a State of 20 crore individuals supplying the biggest workforce
According to Hon'ble Prime Minister Shri Narendra Modi ji, to empower India, Uttar Pradesh has to be empowered. Taking a cue from this, under the leadership of Hon'ble Chief Minister, the Government of Uttar Pradesh has given a theme 'Powering New India' to Uttar Pradesh Investors Summit 2018. Carrying forward the vision and mission of Hon'ble Prime Minister Shri Narendra Modi ji and Hon'ble Chief Minister Shri Yogi Adityanath ji, we are working on a mission mode to give a boost to industrialisation in the State. We have met top industry leaders from across the country through our roadshows, invited them to explore investment opportunities in Uttar Pradesh. With this, we are endeavouring to create a new era of industrialization in the State. Noida and Greater Noida are always looked as preferred destination for investment.
What extra efforts have been made through Investors Summit to attract investment in every nook and corner of the State?
Uttar Pradesh is the 4th largest state in India in terms of area and largest in terms of the population. We are the third largest economy of India and contribute 8.4% to the country's Gross Domestic Product. GSDP of the state has increased to $203 billion, almost four times, during 2005-06 to 2016-17. We are offering extra incentives and benefits to the industries those who are willing to set up their units in different parts of the State other than Noida and Greater Noida. We are giving maximum incentives in Bundelkhand and Purvanchal region. If any industry invests in Bundelkhand and Purvanchal region, we will reimburse the SGST share against the capital investment till 15 years. Reimbursement limit will be up to 300 per cent of total capital investment.