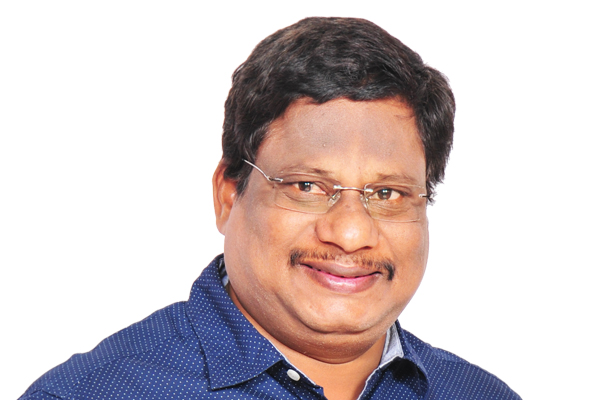 The renewable energy practices adopted by Telangana made it stand first in the country with regard to commissioned capacity, says A Sudhakar Rao, Vice- Chairman and Managing Director, Telangana State Renewable Energy Development Corporation Ltd (TSREDCO), in conversation with Divakar Mukherjee of Elets News Network (ENN).
Please give us an overview of TSREDCO.
In pursuance of the Section 53 of the Andhra Pradesh Reorganisation Act 2014, a separate Telangana State Renewable Energy Development Corporation Ltd (TSREDCO) (formerly TNRDECL) has been created which acts as a nodal agency for implementing all new and renewable energy programmes and energy conservation activities in the State. Accordingly TSREDCO is promoting the utilisation of renewable energy as a State Nodal Agency to the Ministry of New & Renewable Energy (MNRE) and State designated agency to the Bureau of Energy Efficiency (BEE), Ministry of Power, Government of India, under the administrative control of Telangana Government.
What are the major objectives of TSREDCO?
The planning and preparation of policies for promoting renewable energy and energy conservation activities is one of the major objectives of TSREDCO. It also monitors and verifies initiated renewable energy technologies. TSREDCO is also responsible for import, upgradation and adapting of upcoming technologies in the areas of renewable energy and energy conservation. It also promotes Research and Development in the field of renewable energy and energy conservation.
What major activities are taking place in Telangana in the field of renewable energy?
Activities in the State consist of biomass, bagasse, solar, wind, mini-hydel, waste-based power projects (Grid and Off-Grid). It also consists of promotion of energy conservation in Small Medium Enterprises, large industries, commercial establishments (ECBC) and transport sector, demand-side management activities, promotion of energy efficient equipments and conducting awareness workshops and training programmes for promoting energy conservation.
What are the non-conventional/ renewable energy initiatives taken by the corporation?
We are promoting the use of renewable energy by providing the subsidies, incentives and technical support to the beneficiaries. Programmes such as solar rooftop, solar off grid, biogas and biomass, municipal and industrial solid waste, wind energy etc will also be covered.
How is the corporation fostering energy conservation in rural and urban areas?
Telangana is a leading State in implementation of ECBC through strong compliance framework. As part of energy conservation initiative, TSREDCO is implementing various programmes such as:
9 Watt LED bulb distribution programme at a subsidised price in the entire State. Energy Efficient LED streetlight programme to improve the livelihood, safety and to reduce the energy consumption in the villages of Telangana. More than 30 energy intensive industries, covering three cycles, are covered under PAT scheme in Telangana.
PAT cycle I is completed, Cycle II and III are in progress. TSREDCO is working in coordination with BEE to implement the scheme in the State. TSREDCO is successfully conducting energy conservation day and week celebrations during December 14 to 21 in the entire State.
The programmes such as technical and awareness workshops, energy walks, energy conservation awareness programmes for school children and college students and many more are taking place. We took part in National energy conservation painting competition where Telangana bagged two national painting awards.
We have also started Telangana State Energy Conservation Awards to encourage the professionals, industries, buildings, ULBs and institutions etc and to promote the energy conservation further in the State.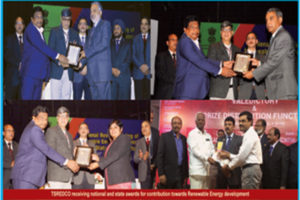 How is the State Government promoting new and renewable energy? What policies and new initiatives have been undertaken in this regard? How is the Corporation implementing those?
We are promoting the usage of renewable energy by providing the subsidies, incentives to beneficiaries such as notifying solar rooftop net metering policy, wind energy programmes, solar off-grid programmes, biomass and Biogas programmes, municipal and industrial waste programmes etc.
How are you ensuring renewable energy practices of Telangana at par with global standards?
The renewable energy practices, especially in solar adopted by us made Telangana stand first in the country with regards to commissioned capacity. We have already 20 per cent of the State installed through renewable energy generation as mandated by the Government of India.
Training is a crucial part of creating awareness amongst the masses. What all the training programmes the corporation is operating?
TSREDCO successfully conducts renewable energy awareness and training programmes such as Surya Mitra programme for enhancing the skills in the unemployed youth for their livelihood and other awareness programmes in the State. As part of strengthening energy conservation initiatives, TSREDCO is conducting training programmes on ECBC, other technical and awareness programmes on energy conservation.
What initiatives has TSREDCO undertaken to adapt the developing technology across the world?
What new technologies have been imported? Presently, TSREDCO is developing draft policy on renewable energy power generation through hybrid mode and storage devices. TSREDCO is also working towards implementation of electric vehicle policy.