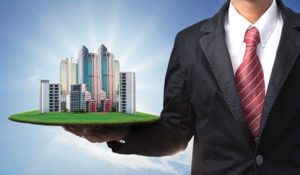 Bombay High Court verdict confirming the constitutional validity of Real Estate Regulatory Act has invited mixed reaction from the developer community.
"The Bombay HC Bench has allowed significant leeway for developers and permitted the state-level RERA authority and the Appellate Tribunal to consider delays on a case-to-case basis in "exceptional and compelling circumstances." The developers have challenged the provision of natural disaster and asked the court to give leeway under such situations. The pending cases of delays due to RERA must be resolved to understand the limitations.  If a real estate developer is following the best practices, RERA can work in their favour. RERA is supposed to instill cheer and not to be feared within the developer community. Hence, it is a positive move. However, it can lead to ambiguity as the HC ruling says it may differ case to case," said Amit Wadhwani, Director Sai Estate Consultants.
The High Court has rejected the plea of certain developers challenging the validity of the RERA act. However, it allowed extension of time for handing possession if the delay is because of valid reasons. The Centre and the state had vehemently defended the Act, and justified the strict provisions by arguing that the same were meant to protect buyers, and to rein in rogue developers.
A special bench of Justice Naresh Patil and Justice Rajesh Ketkar was constituted to hear and decide a batch of petitions filed by developers, home buyers and other stakeholders.
The RERA Act aims at protecting the interest of consumers in the real estate sector by establishing an adjudicating mechanism for speedy redressal of disputes.
"RERA is a blessing for the real estate sector as there was a need for regulations to protect homebuyers' interests in the real estate sector. The Act, among other things, mandates that all developers or promoters register themselves under a state level regulatory authority so only genuine builders who plan the entire project from start till the end strategically and in an ethical manner will survive in the market. Great decision by HC for the developers who fail to complete their project due to natural disaster or floods will get a leave way of maximum one year but that's also depends on case to case basis. Buyers can claim compensation for delay in possession and imposition of severe penalties in case where the developer fails to complete the project within the specified deadline," said Aniket Haware, Managing Director Haware Builders.
In September, after several petitions challenging RERA were filed in high courts across the country, the Supreme Court stayed the proceedings in other courts and suggested that the Bombay High Court hear its RERA cases first.
Follow and connect with us on Facebook, Twitter, LinkedIn, Elets video