We are aspiring to have energy efficient street lighting which is solar-based. We are trying to make the city safe and secure for women, says Dr Priyanka Soni, Commissioner, Karnal Municipal Corporation, in conversation with Priya Yadav of Elets News Network (ENN) underlines the town's strengths and challenges ahead.
"We are working towards making a responsive government in Karnal that would be sensitive to residents' needs. We have twopronged approach for the city to make it a Smart City."
How would you describe Karnal?
Karnal is not a big place. It's a small town which has a lot of historic value. Its biggest advantage is its strategic location, as it is between Delhi and Chandigarh. Its population is also about 3.5 lakh and there are 20 municipal wards, with the Municipal Corporation having 20 councillors. It does not have much of industry as of now and the major area is residential area. But still, there are rice milling agencies and agriculture implement manufacturers who are exporters and now we have lot of BPOs coming up.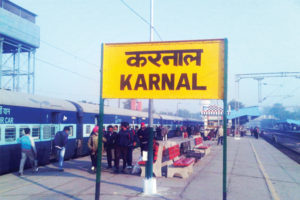 What are the biggest challenges in transforming Karnal into a Smart City?
Karnal does not have much industry to its name and that is something that we need to work on aggressively. The city is old and as such has seen lot of haphazard development. Parking is a major problem, the markets are congested and new parking spaces need to be created besides removing age old encroachments. Agriculturally, this is a rice belt and the consumption of water is very high. Water is a major issue as all the deep wells are in danger zone and we are depleting ground water at a very high speed.
Another challenge is how to make citizens net savvy enough to get redressal online when many cannot use even the basic components of IT. Also, we are outsourcing so many services to third party and I am doubtful how we can protect all the data generated.
What plans do you have for developing Karnal as a Smart City?
We are working towards making a responsive government in Karnal that would be sensitive to the needs of residents. We have two-pronged approach for the city to make it a Smart City. One, we have identified old areas that need to be redeveloped and second, we will initiate new projects.
Can you share some information about the the old areas of the city being developed?
There is a Mughal canal in the city that has been existing when Mughals used to rule this area. It has been a constant source of disease and pollution since ages and in fact, the army base camp that was in Karnal earlier, was moved to Ambala because of malaria breakouts here. Now, we have covered the canal and on both sides shops have been developed.
We are going to develop the Panchpura Road that is the main commercial road running through the city and also the old GT road that earlier used to pass right through the city. But now it has been commercialised as the centre of the city and is being further developed as that. We plan to ensure a lot of housing for the poor. We are planning to develop Karan Taal which has a historic value.
What projects are being undertaken for redevelopment in the city?
The old bus stand in Karnal is going to be moved outside the city and this area is going to be used as a public place, a convention hall and as an institutional area. We are going to plan an exhibition centre in place of Anaj Mandi . The Sabzi Mandi has been shiftedand the space is being used as parking will be developed as incubation centre for agricultural entrepreneurs.
We are developing a convention centre on the panchayat land. We are able to do good projects as there is a lot of government land right in the middle of the city. There was a huge old municipal building which was in a dilapidated condition. So, we have demolished it and we are going to develop it as a parking and commercial space which will decongest the old town area.
We are going to start fresh development in three areas – the old bus stand, old vegetable market and Mughal canal.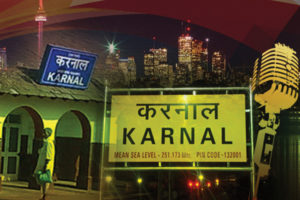 How are residents going to be made stakeholders in the Smart City project?
We are making an effort to ensure there is a responsive government. As such, we have conceived a lot of projects that will look at specific areas. For instance, we are going to streamline all vendors who are as of now working in a haphazard manner. We are going to make a platform for them and give them smart cards for transactions.
Under Project Pragati, commercial services are going to be given a shot in the arm, project 'Pehal' will see creation of commercial places for startups, project 'Mela' will see coming up of exhibition and promotion spaces, project Ashiana is about relocating 264 slum dwelling families.
What plans do you have in the pipeline for improving civic amenities?
We have a good solid waste management plan in place that is running efficiently. We are going in for more rainwater harvesting projects. The sewage and water are not with the corporation and we have requested the government to hand over to us and it will be handed over by January next year.
We are aspiring to have energy efficient street lighting which is solar-based. We are trying to make the city safe and secure for women. For this, we have already conducted safety audit in the corporation area. We have given marks according to the safety measures they have implemented. Also, we are coming up with an integrated command and control centre, called 'Kanishka' that will integrate IT, transport and surveillance.
What is the financial outlay of the Smart City project in Karnal?
We have made an estimate of Rs 1,295 crore for the project. Of this, Rs 1,000 crore will come from the Smart Cities Mission and Rs 132 crore through Private Public Partnership.
Follow and connect with us on Facebook, Twitter, LinkedIn, Elets video