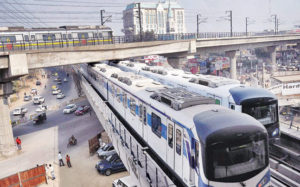 Uttar Pradesh will be developed on the lines of Smart Cities Mission, said State's Urban Development Minister Suresh Khanna on Thursday while inaugurating the second Smart City Summit in Lucknow. He also gave a clarion call for public support to make it happen.
The day-long summit was organised by Lucknow Municipal Corporation and Lucknow Smart City Limited in association with Elets Technomedia Private Limited, a technology and media research company.
"We plan to develop Ghaziabad, Saharanpur, Meerut and Rai Bareilly as Smart Cities," the minister said during the summit.
Seven cities have already been selected from Uttar Pradesh under the Smart Cities Mission. Uttar Pradesh Government wants to develop each and every city on the lines of the Smart Cities Mission.
During the summit, Khanna also emphasised the State Government's promise to provide basic amenities to every citizen of the State and invited industry leaders and policymakers participating in the summit to be a part of the State's growth story.
"100 cities can only be made smart through people's participation. The process of making Uttar Pradesh will go on and will only stop when every Municipal Corporation and Panchayat becomes smart," he added.
The summit witnessed discussions on Smart Cities Mission, with active participation from policymakers and industry leaders.
State officials from various cities selected under the Smart Cities Mission took forward the discussions on best practices, Smart and integrated transport, IT and Electronics, e-governance and innovations in Smart Cities, in the Summit.
A round-table presided by Divisional Commissioner, Lucknow, and Chairman, Lucknow Smart City Limited, Anil Garg, was also held.
Dr Nitin Bansal, Commissioner, Varanasi Municipal Corporation, and Dr Priyanka Soni, Commissioner, Karnal Municipal Corporation, also took part in the summit.
International experts shared their vision on Smart Cities during the Summit. These include Dinah McDougall, Commercial Officer, Embassy of the United States of America; and Jan Luykx, Ambassador, Embassy of Belgium.
According to Dr Ravi Gupta, CEO of Elets Technomedia Private Limited, benefits of Smart Cities Mission and Smart projects should directly reach people through e-governance. Elets plans to do such Smart Cities Summit in 100 cities of the country.
It was the second Smart City Summit held in Lucknow and 21st such summit organised by the Elets.
Follow and connect with us on Facebook, Twitter, LinkedIn, Elets video