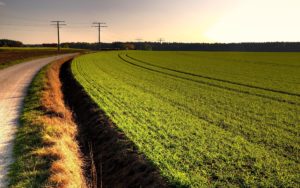 Haryana Government has implemented the "Data Utilisation Project" to train the Medical Officer In- charges (MO-IC) at Primary Health Centre (PHC) level to use the available data sources for programmatic decision making.
This was disclosed by Mission Director, National Health Mission (NHM) Ms Amneet P Kumar while presiding over the State level meeting on "Review of Data Utilisation Project". The project has been implemented in collaboration with World Health organization (WHO) with technical aid of Post Graduate Institute of Medical Education and Research (PGIMER) Chandigarh.
She said that this is a pilot project for skill building for data use at district and sub-district level and has been initiated in collaboration with Alliance for Health Policy and System Research, World Health Organisation, Geneva. Under this project, (MO-IC) at PHC level are trained to use the available data sources for programmatic decision making.
Ms Amneet said that Haryana being an innovative state launched several online applications in Health, comprising of applications and portals that were run by Government of India like Health Management Information System (HMIS) and Reproductive and Child Health (RCH). Apart from this, there were many state specific portals, which were devised as per the requirements of the state like Single reporting system, District Health Information System (DHIS), Human Resource Information System (HRIS), Maternal and Infant Death Reporting System (MIDRS), Anaemia Tracking Module (ATM) and Supportive Supervision Software for better monitoring of health delivery programmes.
She said that these online applications not only help state officials for taking corrective and preventive action but are equally useful for the district authorities also. This enormous data is most useful at the PHC level, where Medical Officer In-charge (MO-IC) could utilize the data for evidence based decision making and thus improve the performance of his or her PHC area, she added.
Dr. Abdul Ghaffar, Executive Director, Alliance for Health Systems and Policy Research, WHO, Geneva said that he is happy with the progress of this project and hoped that it would bring fruitful outcomes. He said that WHO would further support Haryana in various training activities of different cadres of the staff, starting from Medical Officers, Staff Nurse, Auxiliary Nurse Midwife and Information Assistant. These training may pertain to clinical, administrative or management aspects, he added.
Among those present in the meeting included Directors, State Programme officers, State Consultants and representatives of partner agencies.

Follow and connect with us on Facebook, Twitter, LinkedIn, Elets video