Chhattisgarh was at fourth position in the "Ease of Doing Business" ranking by the World Bank and Department of Industrial Policy and Promotion (DIPP). Government policies are not only drawing the business investments but also promoting the startups, says Kartikeya Goel, Director – Industries, Government of Chhattisgarh, in an interview with Gopi Arora of Elets News Network (ENN).
What are the steps taken by the State government to nurture startup ecosystem in Chhattisgarh?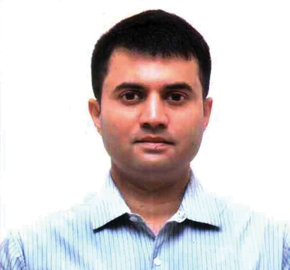 On the lines of "Startup India", the Department of Commerce and Industries, Government of Chhattisgarh planned out "Startup Chhattisgarh" programme. Chhattisgarh Chief Minister Dr Raman Singh launched the programme in last September in Raipur. The "Startup Chhattisgarh" programme has been designed to fulfil Prime Minister Narendra Modi's vision. The programme's main aim is to create an ecosystem for promoting innovation and entrepreneurship in the State.
The startup policy initiatives and the programme were intended to boost the startup culture in the State by handholding and supporting the existing enterprises as well as the new entrepreneurs. The majority of ideas will have good viability in the market since they cater to existing problems being faced by people. Ideas with respect to social sector, education, health and agriculture comprise over 30% of it.
Chhattisgarh was ranked fourth in the  "World Bank's Ease of Doing Business" rankings, what are the key factors that make Chhattisgarh being ahead of other states in the country?
The Government of India embarked on ambitious reforms focussed on improving India's performance in the World Bank's "Ease of Doing Business" rankings. As part of this exercise, the Government of India pushes through yearly an agreed set of Business Reforms for the States to implement. Subsequently based on evaluation of implementation of these reforms, the Department of Industrial Policy and Promotion (DIPP) and World Bank come out with a national ranking for the states.
"Sectors like food processing, logistics and distribution, equipment manufacturing, textiles and apparel etc have untapped potential of growth and development in Chhattisgarh."
Chhattisgarh has consistently been amongst the leaders in Ease of Doing Business ranking in India. The State secured fourth position in 2015 as well as in 2016 DIPP-World Bank rankings.
Chhattisgarh's success in Ease of Doing Business has largely been a result of the methodology followed for implementation of the "Business Reform Action Plan".
| | | |
| --- | --- | --- |
| Particulars | 2015 | 2016 |
| Chhattisgarh ranking as per DIPP & World Bank | 4 (Out of 32) | 4 (Out of 36) |
| Implementation Scorecard | 62.45 % | 97.38% |
| Reform points | 285 reforms | 340 reforms |
| Number of reform areas | 8 areas | 10 Areas |
The Department of Industries held discussions with various business associations such as Confederation of Indian Industry (CII), PHD Chambers of Commerce (for large industries) and Laghu Udyog Bharti (for the MSME sector) at the State level. It helped us to understand the main points faced by these associations in their interactions with the State government, as part of their business set-up and operations.
The policy amendments were around the 340-points of "Business Reform Action Plan" provided by DIPP that was woven around the then feedback received from the above-mentioned industry stakeholders.
Nine major State Government departments that were part of the business operation's service delivery eco-system mapped and then systematically the government processes or points of interface that impacted business operations were simplified.
Of the 10 key reform areas listed on the DIPP website, Chhattisgarh secured 100% implementation in seven that were: Environmental Registration Enablers, Labour Regulation Enablers, Obtaining Electricity Connection, Online Tax return filing, Inspection reform enablers, Access to Information and Transparency, Single Window
What efforts are being made to bring more investments in Chhattisgarh?
Chhattisgarh is among country's top producers of coal, iron ore and zinc. Having developed our industrial foundation with core sector, we are ready to promote new sectors which are of strategic importance for us.
Sectors like food processing, logistics and distribution, equipment manufacturing, textiles and apparel etc have untapped potential of growth and development in Chhattisgarh and are to leverage our core sector foundation. These sectors are being promoted in the State as focus sectors.
We are committed to have investments in our focus sectors and our policies are aligned to our commitment. To cater to sector specific needs, we have dedicated policies for some of these sectors such as Agri and Food Processing Policy, Chhattisgarh Mission on Food Processing, Automotive Policy, IT/ITeS and Electronics policy, Innovation and Entrepreneurship Development Policy.
We are also offering sector focused plug and play infrastructure for these sectors. Food parks in Dhamtari and Raipur, Electronic Manufacturing Cluster, Engineering Park, Metal Park, Solar SEZ, Multi Modal Logistics Hub, Industrial cluster in Naya Raipur are developed in the State to provide ready to operate infra for the investors.
In last one-and-a-half years we have signed investment related Memorandums of Understanding (MoUs) worth over 23,000 crore in food processing, electronics, defence, engineering and solar equipment manufacturing sectors.
Stemming out from our Chief Minister's vision of hassle-free business through technology ennoblement and facilitation, ease of doing business (EoDB) has been focused in the State. Chhattisgarh is a pioneer in business process re-engineering under EoDB initiative. Our USP to business is all round facilitation which includes best-in-class urban and industrial infrastructure, simple and technology enabled compliance and processes and pro-business policies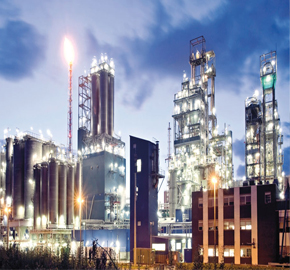 Chhattisgarh is very rich in natural resources, how does it help government and industries in building a smart and sustainable industrial infrastructure?
To augment our production capacity in view of future demand, we are strengthening our railway and road network. In coming five to six years rail network in Chhattisgarh is going to get doubled and that too without regular budgetary support from Ministry of Railways. New smart cities and industrial clusters are also being developed to ensure sustainable and smart industrial infrastructure.
What has been done to attract foreign investment in Chhattisgarh?
The Government of Chhattisgarh under "Make in India" campaign is promoting the State as one of the best investment destinations in India. In last one year, we have conducted three international business missions and covered countries like China, Hong Kong, Taiwan and the US. During our business missions in last one year, we signed investment intents of $ 2.5 billion across our focus sectors. Apart from it, we also signed strategic MoUs for skill development and technology transfer during our business mission.
What are the components which will lead to industrial transformation in Chhattisgarh?
Industries in Chhattisgarh are going through a transition state. New generation entrepreneurs are emerging with innovative and technology-driven ideas and concepts in the State. Innovation, technology, state of the art infrastructure, research and development by academic institutions and connectivity are the key components to transform the industrial profile of Chhattisgarh. It will also help the State to make a new identity on India's industrial map.
Start-up ecosystem is providing smart solutions, how government is planning to help them through different schemes?
The State government's focus is on innovation as a driver of social change leveraging technology. The government is venturing into fields as diverse as agriculture, health, education, skill development, mining and tribal development. Therefore, the State government took following major policy level initiatives for the promotion of the same:
Startup Chhattisgarh Package–2016: Notified in November 2016, the package includes special incentives and subsidies for the Start-ups under Industrial Policy 2014-19.
Chhattisgarh Innovation and Entrepreneurship Development Policy: Under the action plan for this policy, we are establishing Incubators and Accelerators in the State to ensure that at least 100 ventures get setup and funded by Venture Capitalists/Financial Institutions/Angel Investors.
Atal Innovation Mission: Under this mission, one Atal Incubation Centre (AIC) and a 36 Inc incubators under Chhattisgarh innovation policy has been approved. Apart from that 13 Atal Tinkering Labs (ATL) have also been approved.
Single Window Clearance system under "Ease of Doing Business" has been developed by Government of Chhattisgarh. It helps the startups and existing MSMEs to apply for registrations and compliance from a single platform.
MSME-Startup Facilitation Cell: A support and consultation cell at Udyog bhavan has been formed to provide advice and policy related information regarding start-ups and MSMEs in Chhattisgarh (3500+ entrepreneurs facilitated through same).
How has been response for "Invest Chhattisgarh" and "Make in Chhattisgarh" schemes?
The "Make in Chhattisgarh" initiative is on the same line that of "Make in India". Chhattisgarh witnessed signing of Rs 80, 000 crore worth of MoUs since inception of the initiative. The sector specific policies have played a major role in this transformation.
Similarly, MSME sector in Chhattisgarh has witnessed significant transformation with around 180% increment in registration of new MSMEs in the State. The number of MSMEs has gone up to 1,150 from 641 in 2016-17 from that of in 2015-16. A state-wide drive was conducted across Chhattisgarh to promote entrepreneurship at
A state-wide drive was conducted across Chhattisgarh to promote entrepreneurship at grass-roots level by highlighting focus sectors and locally available opportunities. A unique process of enterprise registration "Udyam Akanksha" has been introduced in the State.
What is the importance of startups from India's point of view? How smart cities will play a crucial role in promoting startups? 
Start-ups come with fresh perspective and approach the existing problems in a different way. The innovative ideas of startups, their cost-effectiveness and ability to reach a larger mass can affect life of thousands, who are generally overlooked by corporates.
The advantage of creating a favourable innovation oriented ecosystem is essential to address the democratic shift happening at rapid pace. Enhanced public-private coordination' in upcoming smart cities can create a favourable environment for setting-up of innovation hubs.
In terms of Ease of Doing Business a Smart City can help in the following ways:
Having city wide Wi-Fi will allow startups to access online services
Having a portal to receive complaints and suggestions from citizens would allow the administration to identify gaps in service delivery and to reach out to stakeholders
Data would be the biggest gamechanger. With accurate data, government policies can be more targeted and more effective
"Exciting news! Elets eGov is now on WhatsApp Channels 🚀 Subscribe today by clicking the link and stay updated with the latest insights!"
Click here!