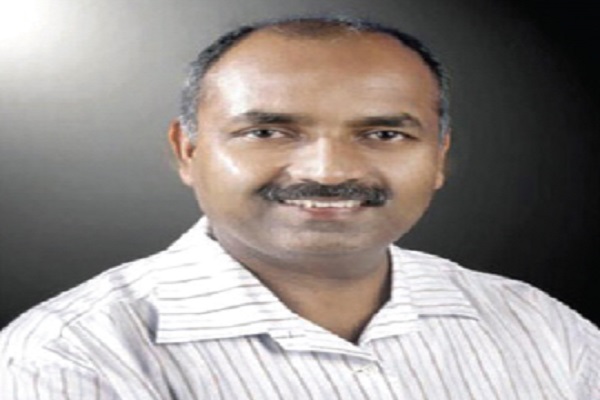 The Pimpri Chinchwad Municipal Corporation's (PCMC) dream of being looked upon as a smart city was finally realised last year after it was included in the Smart Cities Mission. D T Waghmare, Commissioner, Pimpri Chinchwad Municipal Corporation, in conversation with Poulami Chakraborty of Elets News Network (ENN), tells us more about the city's development plans. Excerpts:
Tell us how Pimpri Chinchwad managed to get selected as a Smart City?
Earlier, Pimpri Chinchwad was not included in the list of smart cities of Maharashtra. It was considered to be a part of Pune Metropolitan Chinchwad. Since Navi Mumbai did not apply for a place in the Smart City Mission, we got the chance to feature in the list of 10 cities selected from Maharashtra. Now we have qualified in the last round of smart city mission. We are in the process of preparing our master plan.
What new initiatives are you planning to launch this year?
We will always adopt retrofitting approach for the implementation of smart city projects in Pimpri Chinchwad, there is hardly any green field area and developing or modifying brown field areas is quite difficult. We would like to select areas along major transport corridors developed by us. We also enjoy being a destination where several IT and automobile companies are established. We would like to make the most of this advantage.
How Pimpri Chinchwad is adopting smart transportation?
We do have a couple of projects to strengthen our transport system. We already have Bus Rapid Transit System (BRTS) corridors where we are in the process of installing intelligent signalling systems. We have hired expert consultants for the job. Further, for buses, we have separate corporation and plan to equip the fleet with advanced transportation technology that can help us streamline the transportation and avoid unnecessary traffic within the city.
What digital infrastructure are you developing for the city? Without a strong digital infrastructure, the concept of
Without a strong digital infrastructure, the concept of smart city cannot be completed. Even before we got selected for smart city project, we had started Digital Infrastructure Backbone project. The idea was to provide proper digital infrastructure for all digital networks. Intelligent parking, intelligent signalling system, intelligent water supply system etc, all can be possible with a strong digital infrastructure. In the next few months, we will make PCMC totally cashless. We have already started the process.
"In the next few months, we will make PCMC totally cashless. We have already started the process."
What is the idea behind the new project of eco housing?
There are two things — public and private housing. As far as private housing is concerned, we are the first municipal corporation to adopt green developmental regulations. We also have provision to provide incentives to builders who adopt these regulations. Further, we also try to build the public building as per the advanced mechanism that ensures green concepts.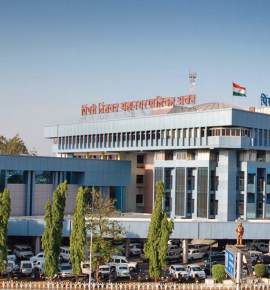 What are your future plans? On which areas will you focus this year?
We want to concentrate on the water supply sector this year. We want to execute 24/7 water supply schemes. Under the Jawaharlal Nehru National Urban Renewal Mission (JNNURM), about 40 per cent of the city area has already been covered and the project will be completed shortly. Rs 450 crore has already been sanctioned for this project.
Further, we are also focusing on installing LED lights which will allow us to make our city greener and reduce the cost to a great extent. We will be executing this plan in a phase wise manner. Intelligent parking and traffic signal are two projects that we will be working on to make our region smarter. We will also be focusing on projects based on digital infrastructure. Roads and flyover construction will also be a major area of focus for Pimpri Chinchwad Municipal Corporation. Solid waste management and waste to energy plant will also be our target. We will try to segregate the waste at the source itself and explore options to transform waste to in energy.
We, however, need to work a lot in rural areas that comes under the corporation.
What challenges do you foresee in turning Pimpri Chinchwad into a smart city?
One of the key challenges among them is integrating the planning process of different authorities like Maharashtra Industrial Development Corporation (MIDC), Pimpri Chinchwad New Town Devlopement Authority (PCNTDA), defense authority and Railways. Developing channels for active citizen participation is also a time consuming procedure.
Developing accurate and dynamic information system for decision making, too, is a lengthy procedure. The city is still disconnected with Pune city. Hence, making available the last mile connectivity is a priority.
It's again a grassroot level procedure to change the mindset of people and prevent them from polluting the river, thus, preventing human epidemic situations in the society
What is your vision for developing efficient transport system in the city? The vision for
The vision for transport system in Pimpri Chinchwad is to have efficient, economical, intelligent and integrated transportation system for public and freight. PCMC has embarked to achieve this vision by developing a comprehensive mobility plan for implementing BRT system on a stretch of 120 kms. As per the plan, 45 km route is already developed and another 75 km route development is under implementation. Further, to enhance the transportation capacity, 7.15 km metro rail system and 30 km Light Rail System (LRT) is planned.
To improve the efficiency of transport system, PCMC will develop an integrated multi modal route rationalisation plan which will be implemented through Intelligent Transit Management System (ITMS). PCMC has already undertaken study for implementation of non-motorised transportation and public parking along all transit corridors.