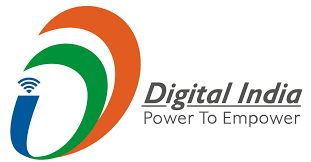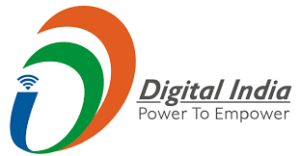 In an attempt to fulfill the mandate and objective of Digital India campaign, the state government in Haryana has ensured rollout of National Optic Fibre Network to 4051 Gram Panchayats, connected 1277 offices to State Wide Area Network, provided Wifi in 119 Gram Panchayats and connected all police stations with district and state headquarters through Crime and Criminal Tracking Network System.
This was stated by Chief Minister, Manohar Lal while replying to a Calling Attention Notice moved by MLA, Gian Chand Gupta in the ongoing Budget Session of the State Assembly.
The Chief Minister said that "the three pillars of Digital India vision that is Infrastructure as a service, e-Governance and services on demand and Empowerment of citizens have been entirely adopted and taken forward aggressively in the state."
He said that with a vision to make all Government services accessible to the common man in his locality, through common service delivery outlets, and ensure efficiency, transparency, and reliability of such services at affordable costs to realise the basic needs of the common man, the state has ushered in e-Kranti by providing more than 170 departmental services of 24 departments online to citizens through a network of more than 4000 Atal Seva Kendras in villages and 125 e-Disha Kendras at district and block level.
He said in order to reduce delays, increase transparency, redress public grievances and enhance office efficiency, a number of e-governance applications have been put in place. These included CM Window, e-auctions, e-procurement, e-registration; online transfers; e-payments; e-business portal; direct benefit transfer in scholarships, pensions etc. and various online approval systems for change of land use, licenses, permissions and building plans. The government has rolled out 'e-Office' application for electronic movement of files in ITI department and proposed to introduce it in many more departments during the year.
He said that to empower the citizens to bridge the digital divide, the state has taken rapid strides in promoting digital literacy and information technology skills. The State has trained 2.26 lakh candidates in Digital literacy and 1.31 lakh have earned digital literacy certificates. State has provided information technology skills to more than 50,000 persons during the year.
The Chief Minister said that to promote various modes of cashless transactions, the state announced and transferred one-time welcome appreciation money of Rs five in the bank account of the citizens who register under cashless modes and execute a successful transaction. Over two lakh transactions have been entered by citizens in the portal. We have organised Digi Dhan Melas in Gurugram, Sonipat, Panchkula and Faridabad to drive cashless payments under Lucky Grahak Yojana and Digi Dhan Vyapar Yojana. The Digi Dhan Melas were followed by Basant Melas in February 2017, across the State, to promote cashless transactions. To promote e-payments, nearly 800 Point of Sale Machines have been provided at e-Disha Kendras and department service counters for payment through credit or debit cards.
He said that power utilities and Public Health have created facility for citizens to pay utility bills online. State has also introduced online purchase of e-Stamps. To ensure that citizens, whether residing in urban or rural areas of Haryana, are able to receive government services in a timely manner, we have notified 234 services of 25 Departments, Boards and Corporations under the Right to Service Act, 2014.