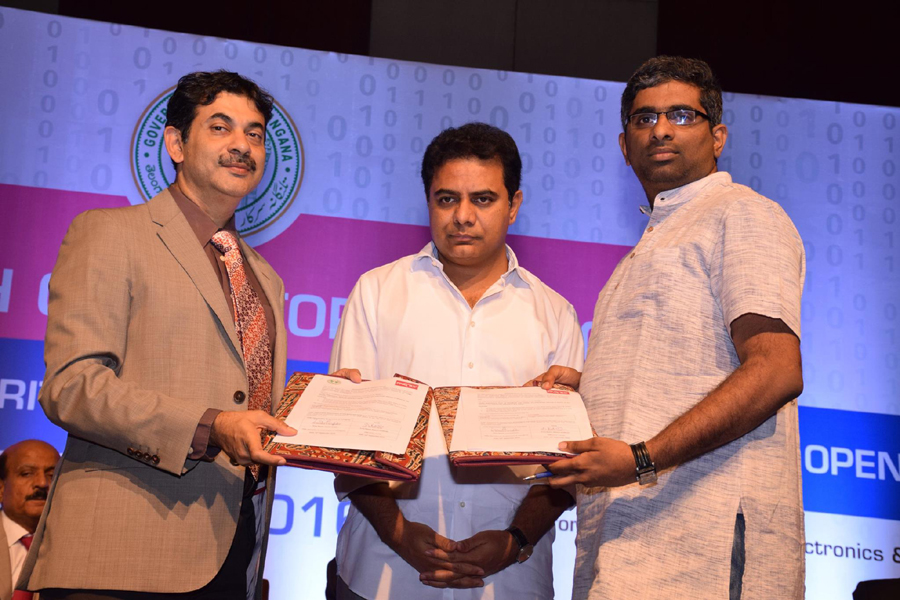 By Sudheer Goutham

Hyderabad: In what can be a step beyond the Right to Information (RTI) Act towards transparency and accountability, the Telangana State Government becomes only the second state to introduce Open Data Policy that enables proactive data sharing by the Government.
Factly signed an MoU with the Government of Telangana to collaborate and partner in implementation of the Open Data Policy. Other allied policies under the primary ICT policy were also introduced.
Rakesh Reddy Dubudu, Founder, Factly, describes this move of unveiling set of allied polices as another step in the right direction towards attracting niche business, and improving governance and accountability.
"In next few decades it is all going to be about data. Data analytics, artificial intelligence, cyber security all are interconnected and it boils down to information and data. Telangana government is proactive and is thinking about the future. Such allied policies would give a push to the new age business related to data and also opens up the government. Even the world over, governments are coming up with open government partnerships," said Rakesh Reddy.
Benefits of Open Government Data (OGD):
There are many benefits of OGD. The primary ones are the following:
Transparency, Social and Commercial value, Participatory Governance, Better Governance.
On the sidelines of the main programme, Memoranda of Understanding (MoUs) and Letters of Intent were signed by the Government of Telangana with Cisco, Factly, DSCI, CtrlS, SCSC, NASSCOM, Cropdata Technology Private Limited. The areas covered under the agreements include deploying City Digital Platform (CDP), setting up of virtual video-based classrooms, digitization of important landmarks and monuments of Hyderabad, collaboration on open data initiative, developing a joint cyber security charter and a detailed execution plan, setting up of state of the art data centres, providing a cyber security response centre, cryptography and setting up of a Malware Research Centre, setting up of Data Sciences Center of Excellence, and providing reports of expected crop production and vulnerability.
Follow and connect with us on Facebook, Twitter, LinkedIn, Elets video