"Magic Mantra was the technology. We came out with revolutionary technology of RO+UV+UF+TDS controller which not only purifies water but also retains the essential natural minerals. This technology ensures that the water becomes not only the purest, but is healthy too, irrespective of the source of water, borewell, river, municipal tap. This technology works everywhere and provides 100% pure water to drink," Says Dr Mahesh Gupta, Chairman, Kent RO Systems Ltd. In Conversation with Souvik Goswami of Elets News Network (ENN)

Give us an overview of your journey you have taken since the last 15-20 years?
Twenty years back, only handful of water purifier brands were available but i was not convinced with the technology and that's why i invented first RO purifier and then decided it to market it as well. The journey of Indian water purifier industry started with the genesis of brand Kent RO. I left my well paid job to start making water purifiers in India. If today one is able to have access to RO water purifiers equipped with multiple purification techniques, then that has been made possible only by us. We designed RO water purifier with combination of 3 technologies to make it suitable for treating every type of water irrespective of source.
What are your expansion plans?
We are growing about 20 % every year and we expect to grow at a similar pace. We want to penetrate much deeper into the depth and width of the country. We want to hire more and better manufacturing facilities. So we are working in all the directions.
We are at the moment in Roorkee in Uttrakhand. We have good base there. More than thousand workers are there. Next plan is to come up in Noida. We already have a plot and we are building up a factory there. We have a 100 crore investment in this plan. I think with these two destinations we will develop our capacity and that will be good enough for 3-4 years to come.
We are growing about 20% every year and we expect to grow at a similar pace. We want to penetrate much deeper into the depth and width of the country
What kind of technology you are banking on in the coming years basically from outside India?
Well technology needs to be updated every time and what we have begun in 1998 and what we are using today, lots of technology has changed in purifiers. And all the technology comes from us, we have a very strong R& D set up. Innovating new technologies and we keep putting them in the market. Recently we launched smart RO purifiers. First time in the world this has happenned. We always keep innovating & now we are at the threshold where we have to be the best in the world and that's what the Kent is known for.
The Government of India has launched an ambitious project on smart cities to change the urban landscape. Being a leader and being a champion of this cause for so many years, what is your opinion on these projects i.e Swachh Bharat and Smart cities ?
I think both are great initiatives but only appreciation of the policies will be a strong statement. I think none other than the PM of the country emphasising on this project says how important it is for the country. Many people may not have gone outside the country and they do not know what exists outside the country. But if people go outside in the world, they will know what kind of cleanliness is there and you sometimes feel ashamed that you are not able to take care of basic needs of the human being. Its high time we realise that if you want to progress in the world, we must take care of our hygiene .Preventive things must be taken care of and then only we can move forward.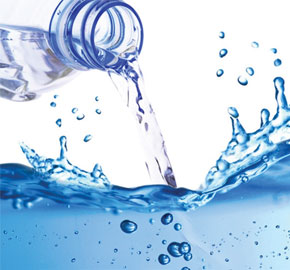 One of the components of smart city is waste and water management. So do you think that is it the right direction that the government is heading to?
No second thought about it. There should be at least 20 cities where there is no waste generation and discharged water is clean. There is technology available but the world has changed and new technologies have been implemented. Process has to start from the top, go to the masses and the masses have to become aware that they need to do this because that is equally important.
Where do you see your organisation in next 10 years?
I see Kent RO not only in the water space. I see it into space of purity. Not only the water we have destroyed our air also, so we are going to take care of air in your rooms. We already have come with our air purifiers and we are going to take every nook and corner of your health space.
What kind of expectation do you have from the government in terms of policies to work as a catalyst for the growth of this sector?
Government should be practical. If there is a difficulty and a situation which is existing the government should acknowledge and let know the public that this is what is it. I am talking in terms of the quality of water quality. Government needs to educate people for the need of the clean water.
Follow and connect with us on Facebook, Twitter, LinkedIn, Elets video