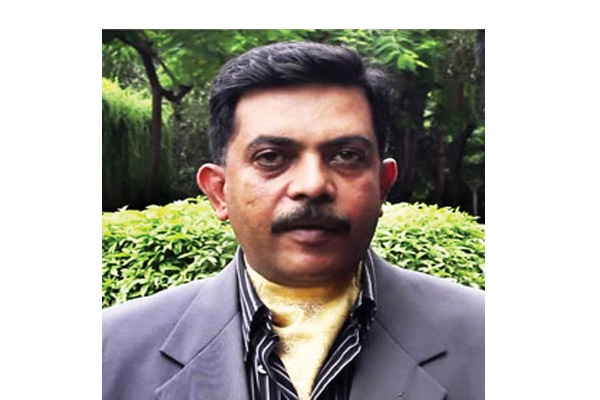 With a rapidly changing landscape and increasing number of breaches all over the world, security is a growing concern. India is no exception to the vulnerable environment amidst the rise of technologies such as Cloud Computing, BYOD and third party access. In this backdrop, Kartik Shahani, Managing Director – India & SAARC, RSA, talks about the suite of security solutions his company offers in an interview with Manishika Miglani of Elets News Network (ENN)
What security solutions portfolio your company offers?
At RSA, we believe that the key to security's future relies on comprehensive visibility that includes authentication and identity management, behavioural analytics, artificial intelligence (AI) and machine learning and governance, risk and compliance.
RSA's solutions for cyber defense help organizations reduce the risk of operating in a digi-tal world. Through visibility and analytics, RSA solutions give customers the ability to detect, investigate and respond to advanced threats; confirm and manage identities; and ultimately, prevent IP theft, fraud, and cybercrime.
Security breaches are happening at an unprecedented rate across every type of organization and hacking tactics are more treacherous than ever. In fact, the threat actor pool is growing both in number and in kind. These attackers are often the criminals motivated by massive amounts of private information organisations now maintain or 'hacktivists', who are trying to promote a political agenda. And just like any growing business sector, cyber criminals are getting organized. Attackers can now purchase malware with updates, even customer support, all with just a credit card. This lower barrier to entry opens hacking to a much greater audience, which means the number of attackers is starting to outpace the perimeter defenses of most organizations.
RSA provides three layers of defense that enable organisations to rapidly detect and effec- tively respond to advanced threat attacks and attack campaigns:
l Identity –RSA SecurID suite is the indus- try's first Smart Identity solution that is built from the ground up for dynamic IT environments, enabling organizations to manage and protect identity from the end- point to the cloud.
Security Operations –RSA's Netwitness suite is a combination of technology and services that gives security operations teams the visibility to detect, analyze, and take action against even the most advanced of attacks before they can impact the business.
Governance, Risk, and Compliance (GRC) – RSA's Archer portfolio supplements an organisation's visibility into its IT infra- structure with insight into how its business operations map to that environment, pro- viding the necessary context to fully under- stand an attack and prioritise a response. In addition, RSA's Archer platform gives organisations automation, workflow, and tools for effective incident response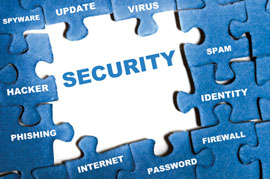 What are the challenges India presently faces on the security front?
Today, information security is threatened as never before due to a convergence of business and technology developments. The security landscape is changing every day, the recent years have seen an increase in security breaches the world over and India is no exception to this. The rise in use of technologies like cloud computing, BYOD and third party access in organisations has led to an expansion in the attack surface making them more vulnerable. The widespread Internet of Things (IoT) devices will further challenge our traditional security solutions that can currently only control the flow of information though one access point. To combat these problems every organization needs to have highly trained professionals. However, in the present scenario, India is facing a serious shortage of experienced security pro- fessionals and processes within organisations.
RSA's solutions help organisations reduce the cyber risk. Through visibility and analytics, RSA solutions give customers the ability to detect, investigate and respond to advanced threats, and prevent IP theft, fraud and cybercrime
How much has your company covered the Indian security market so far? 
RSA is considered a leading security vendor by third part analyst firms in segments like authentication, fraud and risk, we are amongst the leading SIEM solution provider.
What should be the roadmap for India in terms of consolidating the security infrastructure?
Need for cyber security infrastructure to protect the evolving Information Communication Technology (ICT) infrastructure in modern information society is one of the most important areas for a nation. ICT infrastructure is the thread through which all critical national infra- structures are woven together. To begin with we need to invest.
The current policy in India provides a vision to secure the critical infrastructure of the country, however, it is only the beginning. The government and private sector need to come together and work in close harmony to collaborate at a national level to take initiatives that can provide cyber resilience capacities as well as best practices across sectors. A dedicated cyber security law for India is the need of the hour and further cyber security disclosure norms in India must be formulated by the government. We should focus at making that shift for cybersecurity from a topic of conceptual debate to a concrete set of practices, in particular for enterprises in the critical infrastructure sectors and also those providing services to government bodies.
Can you name some clients or sectors your company caters to? 
In India, RSA has clients from across verticals like government, banking, financial services, insurance, IT/ITes companies, manufacturing and telecom.